Spark Cash Select from Capital One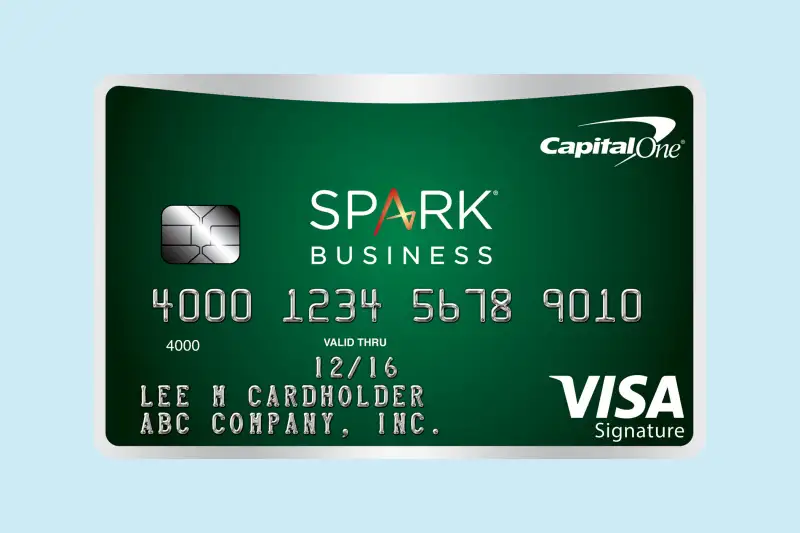 Spark Cash Select from Capital One
"Easy choice" cards are great for people who want a no-hassle option and no annual fees.

WHY IT WINS
This no hassle, no-fee card features an industry-leading rewards and fee structure for small-business owners. You'll earn 1.5% on every dollar spent, along with a $200 sign-up bonus if you charge $3,000 within three months of opening the card. There are no annual or foreign- transaction fees, and you can add employee cards for free. The Spark Cash Select form Capital One also provides itemized quarterly and year-end summary statements to help with your budget planning.
---
CAVEATS
Although the card offers nine months of 0% interest, if you habitually carry a balance, seek a card with a lower long-term rate: See our Best for Borrowing winner, or ask your credit union.
---
TERMS
Rewards: 1.5% cash back on all purchases.
Sign-up bonus: $200 after spending $3,000 in 90 days.
Annual fee: $0
APR: 0% for first nine months, then 13.2% to 21.2%.