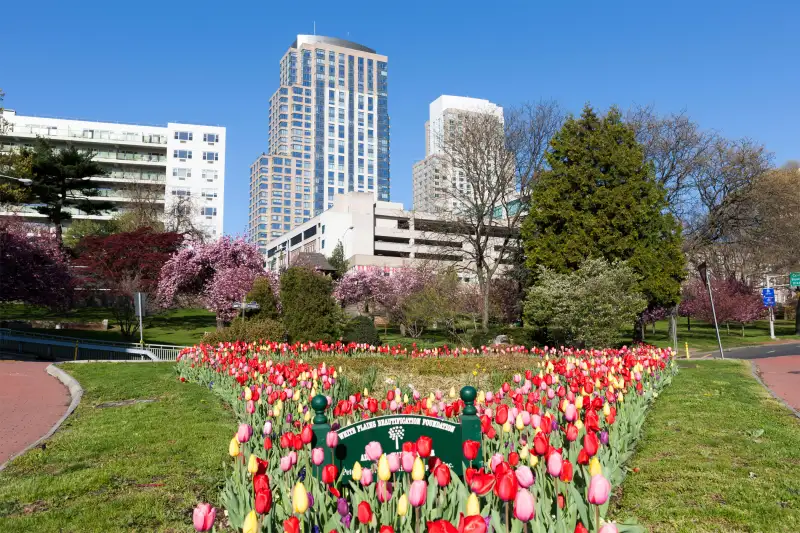 Clarence Holmes Photography—Alamy
White Plains used to be known solely for its vast office complexes, with a downtown that had little to offer once workers filtered out at 5pm. Nowadays, the streets are filled in the evening hours with folks who come to shop at the upscale Galleria, dine at the City Center or catch a show at the White Plains Center for Performing Arts.
While some make the easy 30 minute commute to New York City, lots of residents work in White Plains, home to major corporations such as Heineken USA and ITT. There's also plenty of room for outdoor fun. Hike at the 190-acre Cranberry Lake Preserve, or head to Saxon Woods Park, which has an 18-hole golf course, Westchester County's largest swimming pool and a children's aquatic playground, as well as horseback riding and cross country skiing.