Would Your Tuition Bills Go Up If College Athletes Got Paid?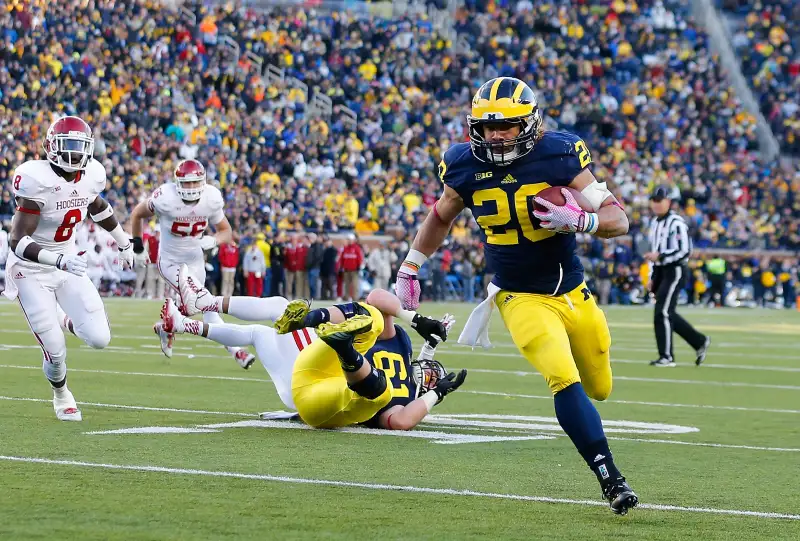 Wins by college athletes in courtrooms and boardrooms could end up in losses for their non-athlete classmates.
High-profile legal cases and NCAA policy changes are likely to boost the cost of fielding big-time athletics programs. And students—even those who never attend a single college basketball or football game—may have to foot the bill, higher-education finance experts say.
How the Game Is Changing
The most sweeping changes to college sports could come from an antitrust suit against the NCAA pending in New Jersey, in which attorney Jeffrey Kessler contends that college athletes should be paid as much as the market dictates—a salary, essentially. A win for Kessler, who filed the suit on behalf of former Clemson football player Martin Jenkins, likely would spark bidding wars among universities for top recruits by eliminating limits on such payments.
The case is likely to go to trial next fall.
"I do believe that if the Kessler case wins, that could break the bank for the NCAA as we know it today," says William Kirwan, chancellor of the University of Maryland system and co-chairman of the Knight Commission on Intercollegiate Athletics. "This would become like a mini NFL draft. It would become a free market."
Other factors also promise to change the rules of the game.
A federal judge in August ruled in favor of former college athletes, led by UCLA star basketball player Ed O'Bannon, in an antitrust suit against the NCAA that could lead to back payments for as many as 100,000 former athletes and additional scholarship money for future ones.
The ruling came less than five months after the National Labor Relations Board concluded Northwestern University football players were, essentially, university employees, and could unionize.
Some schools have already hinted they would pay athletes thousands of dollars more per year after NCAA officials—independent of any lawsuits—said they might allow universities to cover athletes' entire cost of attendance.
Who Will Foot a Bigger Bill?
Only a handful of NCAA Division I schools have self-sustaining athletics programs—just 20 of the nearly 130 schools in the top-flight Football Bowl Subdivision, for example—so most universities subsidize those departments, even in a pre-Kessler, pre-O'Bannon world. At public institutions in particular, part of that subsidy is drawn from student fees.
According to the Knight Commission, growth in athletics funding at Division I schools outpaced academic spending from 2005 to 2012. Students at some schools pay $1,000 in athletics fees alone.
Changes to how student-athletes are paid could lead some schools, stuck with nowhere else to turn, to raise other students' fees. Universities and colleges could also scale back their athletics programs to cut costs. That "would be the rational approach," Kirwan said. "But when it comes to college athletics, rationality doesn't often prevail," he said. "There are so many societal pressures."
Research shows that some students don't even know their fees are already paying for athletics. At Ohio University, for instance, 41% of revenue from the general fee of $531 per quarter for full-time students in 2010 went to intercollegiate athletics, but 54% of students didn't know it, according to a survey by the nonprofit Center for College Affordability and Productivity, a Washington, D.C. think tank.
Dividing the $765 per year they paid for athletics through the fee by the number of games the average Ohio University student attended, the center calculated that students were paying the equivalent of more than $130 per athletic event they actually watched in person.
Eighty-one percent said they opposed raising the amount of their fees that went to the athletics program, or wanted it reduced.
If the Kessler lawsuit succeeds, "The institutions that rely primarily on student fees are going to have to make a decision about whether they're going to try to keep up," says Amy Perko, executive director of the Knight Commission. "When you have schools with $5 million for their entire athletic budget trying to compete with schools that have $5 million coaches, it's going to strain at some point."
The Pressure to Stay in the Game
Even some schools in the "Big 5" conferences—the SEC, ACC, Big 12, Big Ten, and Pac-12—where football and basketball bring in big bucks will have trouble maintaining their programs if bidding for athletes takes off, experts said. Schools on the fringes of big-time sports success, such as UC Berkeley, Rutgers, Northwestern, and Indiana, would have tough decisions to make about whether to pass on costs to students, says Murray Sperber, a UC Berkeley professor who has written several books about the role of college sports.
The most likely outcome, Sperber says, would be for at least some of those universities to drop out of the big-time sports world by eliminating athletics scholarships or otherwise scaling back sports programs rather than risking protests by paying athletes and charging students more. But some colleges in mid-tier conferences will probably choose to stay in the bidding game, he says.
"You think of it as a big poker game where the stakes keep going up," Sperber says. "The students in trouble potentially are those at schools beyond the Big 5, because they'll have to decide whether to stay in the poker game."
No Price Tag on School Spirit
Students at some big-time Division I schools said athletic success is important not just for the campus but also for the community. The University of Kentucky basketball program, for example, is part of the school's and the state's identity, says Jacob Ingram, president of that university's student body.
"One of the things the state of Kentucky identifies with most is the Big Blue Nation," says Ingram, a senior from Nicholasville, Kentucky. "What a great way to leverage our brand and share the rest of what the university has to offer."
At Rutgers, which is in its first year in the Big Ten, the athletics department has taken on new importance with its climb into the Big 5 ranks. Few students seem to mind paying for that prominence, says senior Brian Link, and even fewer would want to see the school to roll back the affiliation.
"Given the state of where our athletic program is, I think if we have a de-emphasis on athletics a lot of people wouldn't be too happy," says Link, from Sayreville, N.J. "That's where a lot of our school pride comes from—our athletic program. A lot of people in New Jersey root for Rutgers because there aren't other big-time programs here."
This story was produced by The Hechinger Report, a nonprofit, nonpartisan education-news outlet affiliated with Teachers College, Columbia University.