How Can I Make Sure My Ex Pays Her Share of Our Kids' College Costs?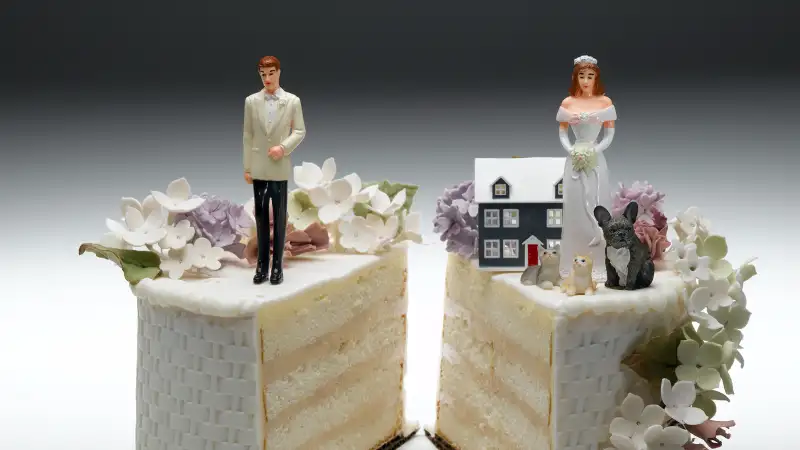 Jeffrey Hamilton—Getty Images
Q. I've had an ugly divorce and I think my wife will refuse to pay her part of college costs for our kids. The oldest kid starts in September, and I can't afford to pay the whole thing. I'm also not sure I want to go through another fight and go back to court. Plus, I can't really afford an attorney again. What are my options?
A. What you need to do is act quickly.
Failure to take immediate action may be interpreted by the court, in the future, as you having waived your right — and your child's right — to seek financial contribution from your ex-wife toward the satisfaction of your child's college costs and expenses, said Kenneth White, a divorce attorney with Shane and White in Edison, N.J..
White said for starters, he makes it a point never to convince anyone that they need an attorney to appear in Family Court, and nearly 50% of those who appear before the court in New Jersey do it without an attorney. (And while this is specific to New Jersey, no matter where you live, it's important to find out what the rules and deadlines are so that you can advocate for your child.)
Whether to hire an attorney or not often rests upon just how comfortable the non-attorney individual is appearing before a judge, coupled with how competent that individual is. However, you often only get one chance to correctly present an issue before the Family Court, he said.
"After the fact, if you did something wrong or otherwise failed to raise a specific point it will be 10 times harder and more costly for an attorney to try to undo something you did wrong and that attorney, after the fact, may not be able to undo something done wrong," White said.
So back to acting quickly.
Specifically, White said, there is case law in New Jersey allows a judge to deny an application by one party against his/her ex-spouse for contribution toward the satisfaction of their child's college costs and expenses if that application is made after the actual costs and expenses were incurred.
"Therefore, it is essential that you file your application with the court to compel your ex-wife to contribute to the satisfaction of your child's college costs and expenses before the same are incurred — this fall," White said.
He said another reason to file your application sooner rather than later is that it will likely protect you from many additional defenses that your ex-wife could raise.
"For example, she will be unable to claim that she was unaware and otherwise kept in the dark about your child's intentions, such as wanting to attend college and where, and perhaps that she was denied an opportunity to have a say in the matter," he said.
Moving sooner will allow everyone involved — your ex-spouse, you and your child — to look at all the relevant financial considerations, such as if it's practical for your child to attend his/her first choice of college, he said.
Unlike divorce litigation that can take a year or perhaps longer depending upon what county your case was heard in, White said a post-judgment application to address an issue such as satisfaction of college costs and expenses may be filed, argued and resolved by the court in as quick as a 24-day cycle. Post-judgment motions must be filed 24 days before the return date, i.e. the date the judge is to have a hearing regarding the issue. Therefore, White said, you shouldn't be intimidated by the potential of additional litigation because it will not be as complex as your entire divorce was.
"Unfortunately, absent confirming an amicable resolution directly with your ex-wife, your only option is to file an application with the court as soon as possible," he said. "Alternatively, you — and more importantly, your child — may lose the opportunity to have your child secure a college education that he/she may be entitled to."
So you should consider consulting with an attorney who can review all the circumstances of your case and offer you an opinion, even if it's just a consultation.

NEWSLETTER: COLLEGE_PLANNERSign up for COLLEGE_PLANNER and more View Sample
More from Credit.com: