How to Make Saving for College Less Impossible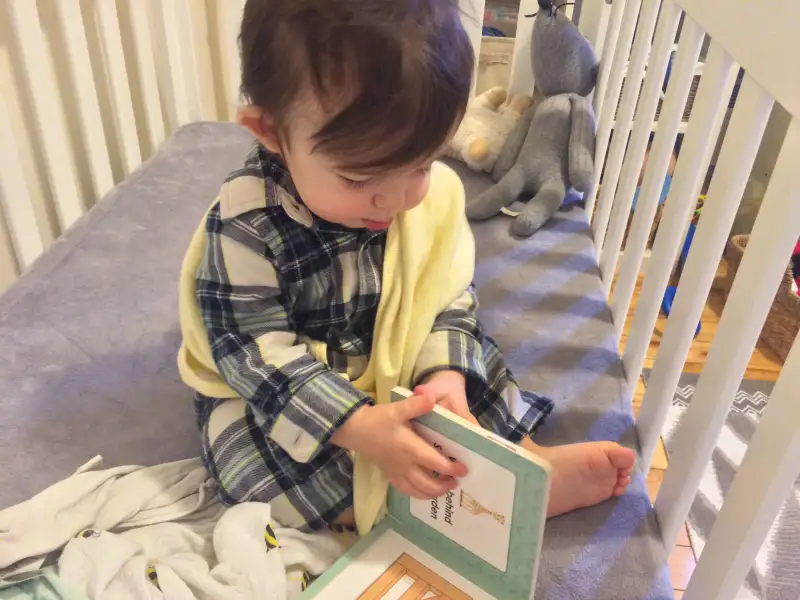 Four-fifths of adulthood is negotiating competing interests. The other fifth is whisky gingers.
One example: paying for college. As a pair of 29-year-olds with graduate degrees who left university at the peak of the higher education bubble, only to descend into the depths of a great recession, my wife and I have a combined student loan bill between five and seven figures. We also have a 16-month-old whom we will drop off at college orientation day in 17 short—or, if we don't start getting more sleep, long—years.
The word that comes to mind to describe the feeling of tackling historic education debt while saving for your son's college tuition while planning for retirement, not to mention the rest of life's expenses, is not euphoria. And Mrs. Tepper wants to double the number of our dependents in the not-too-distant future.
Fortunately, since misery loves company, my family isn't the only one fretting about the future. In fact paying for college is the biggest worry for those with children under 18, per a Gallup survey.
At times it seems that even the most conscientious and prudent families can only hold their finances together with mud and spit. But there is one valuable arrow in my quiver, only most people aren't aware of its existence.
Two-thirds of Americans don't know what a 529 plan is or does, per a recent Edward Jones survey. Even among those earning six figures, 42% couldn't pick the college savings tool out of a lineup. Perhaps that's why more than four out of five people surveyed say they cannot afford the cost of college.
Financing any portion of your child's education is difficult enough. But it's even harder without this vital tool.
A 529 plan is basically an IRA for college savings, as Money explains here. You put money into the account, named after the section in the tax code that created them, and select how your contribution is to be invested. The choices generally revolve around how aggressive (think stocks) you want to be and how old your child is. The money grows tax-deferred and isn't subjected to Uncle Sam's treatment when you withdraw it to pay for education expenses. Some states also allow tax deductions on contributions (you can find a list here). Most plans are sponsored by states, but you don't have to invest in the state you live in.
What should you look for in a plan? I posed that question to Jeremy Thiessen, a senior director with TIAA-CREF Tuition Financing. He boiled it down to three considerations:
Taxes
"Tax benefits are one of the best reasons to choose your home state's 529 plan, so review that plan first," he says. Fortunately for me, New York offers a $10,000 deduction on contributions for joint filers, $5,000 for single.
If your state doesn't offer tax breaks, and even if it does, you'll also want to take into account the two other key considerations, costs and investment options.
Costs
Investing through a 529 comes with fees: fees for advisers, program management, and the investment themselves. Just as with mutual funds, higher costs lower your returns. In general, you want to look for low-cost plans that invest in index funds. You can find a tool here to compare plans costs and tax savings. My 529 option, for instance, charges $16 per $10,000 invested, which is pretty good.
Investment Options
"You want to make sure that your 529 plan offers investment choices that suit your timeline and risk tolerance," Thiessen says. By the time Luke goes off to college, the total cost will be close to $160,000 for a four-year in-state school. If I want to pay for a third of that, I'll need about $53,000, which I won't be able to amass from savings alone.
By starting early a 529 plan early on, you give yourself the chance to take more risk while your kid is still young. My plan works like a target-date fund. For the first five years or so, I'll own only stocks. As Luke ages, the portfolio adds more bonds to smooth out ups and downs. This tool at Savingforcollege.com helps you put into perspective how much you'll need to save and which plan offers the best path to get you there.
There are other do's and don'ts to keep in mind. Financial planners will tell you to save for retirement before you start putting money away for your kid's college, since you can borrow for one and not the other. But starting a college fund early, even if you just contribute a month's worth of coffee expenses, will go a long way. You don't need to foot the entire bill; it's nice if your tyke has some skin in the game.
As I teeter on the precipice of 30, I'm easily distracted by the daily errands and deadlines that are right in front of my nose. But by picking a low-cost college savings plan and contributing to it regularly, I'm slowly completing one of the most important jobs I'll ever do: helping my son earn a degree.