Why Students Are Losing Out on Billions in College Financial Aid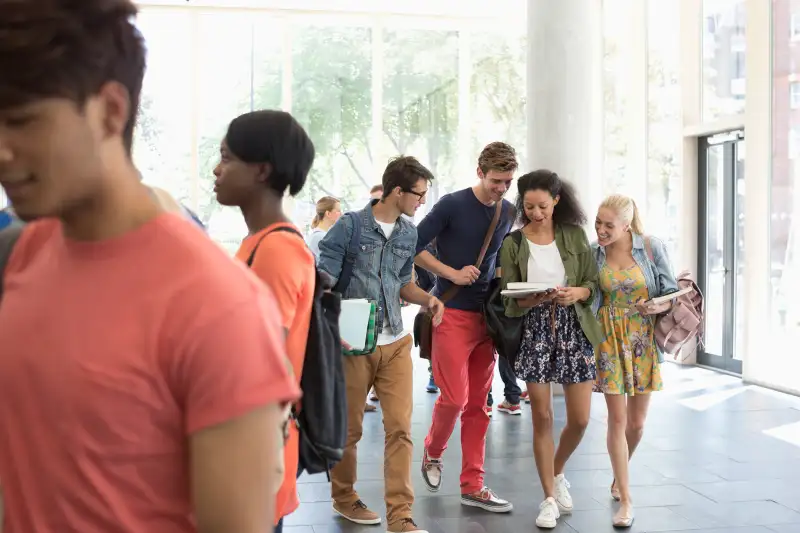 David Schaffer—Getty Images
For current or future college students, receiving financial support from the federal government is practically a sure thing. Nearly all students qualify for federal aid, and 85% of four-year college students receive some type of aid.
Yet 20% of all undergraduate students failed to fill out the financial aid application in 2011-12, according to the U.S. Department of Education, and an unknown but undoubtedly large share of low-income students never enroll in college at all because they believe it is unaffordable.
What explains the disconnect between nearly universal aid eligibility and less-than-universal uptake? Federal data suggest a widespread misconception: Among undergrads who didn't seek aid, 44% said they thought they were ineligible for such support, making eligibility concerns the most common reason these students left aid on the table.
At the National College Access Network, we know there's a strong tie between applying for federal financial aid, enrolling in college, and ultimately obtaining a degree. It's especially important for low-income students, who complete college at far lower rates than their wealthier peers. So, as part of our effort to simplify and promote completion of the Free Application for Federal Student Aid —including the launch of a new national FAFSA completion campaign called Form Your Future—we dug into this apparent misunderstanding. Why don't students think they are eligible?
What we found is that surveys such as the National Postsecondary Student Aid Study—the one containing the data cited above—may be asking the wrong question. Our July 2016 survey of 150 low-income high school graduates ages 17 to 20 suggests it's not that students think they're ineligible for aid, it's that they don't know whether they are—and in many cases, they don't even know what aid is.
In fact, more than half of students in our study who didn't apply for aid said they "don't know anything about financial aid."
For example, one recent high school graduate who didn't apply due to assumed ineligibility said, "I'm not sure about financial aid but isn't that like support from friends and family to help you in college?"
Others, when asked what different types of financial aid come to mind, mistakenly listed food stamps and housing assistance.
Some additional feedback from non-FAFSA filers who thought they couldn't get aid:
"I have not heard much about financial aid."
"Scholarships and student loans? I think you'd have to be in a certain percentage to get financial aid?"
"I have no clue. It might be talking with your local counselor and seeing if you're eligible."
Non-applicants in our study also believed they would have to repay grants—such as Pell Grants, the cornerstone $30-billion program upon which more than 9 million students with financial need rely to fund their postsecondary education.
So what's the implication of our research findings for organizations and schools that want to significantly increase FAFSA completion rates, which stood at just 45% for high school seniors graduating by June 2014?[1] All graduating seniors, with the exception of undocumented students, should complete the FAFSA. If they think they are ineligible, they are almost certainly mistaken.
We know that there's no lack of information about financial aid available, but it often does not get to the students who need it most. Ideally, we reach these students as early as middle school or ninth grade to let them and their parents know about financial aid for college. Students armed with this information make better choices about college prep classes and other steps to be college-ready.

NEWSLETTER: COLLEGE_PLANNERSign up for COLLEGE_PLANNER and more View Sample
But by the time senior year arrives, we can't let the perfect be the enemy of the good. We should support almost all students and their parents to file the FAFSA, even if they are unsure about their postsecondary plans or don't understand all the types of aid yet. The application process itself will help fill those knowledge gaps that emerged in our research—what financial aid is, how to get it, and who can help. Because, unless you are an undocumented student, you are almost certainly eligible.
With the FAFSA form now available to students three months earlier on Oct. 1, there's no time to waste. This year, the FAFSA is also simpler because many more families can autofill tax information already filed with the Internal Revenue Service. Our Form Your Future national campaign leverages the simpler, earlier FAFSA by providing free resources for college access advisers, teachers, school counselors, coaches, mentors, youth ministers, or any other adult across the country who wants to ensure all students receive the support they need to achieve their educational dreams.
Students left more than $2.7 billion in aid on the table in 2014. This year, let's all find ways to help more students file the FAFSA and learn about the aid waiting for them.
Kim Cook is executive director of the National College Access Network, which supports nonprofit organizations and schools across the country in their efforts to help more underrepresented and low-income students enter and complete postsecondary education. She was recently recognized as a White House Champion of Change for College Opportunity.
[1] The number of FAFSA applications by applicants 18 and less through Q2 of 2014 reported in the U.S. Department of Education's FAFSA Data by Demographic Characteristics, 2014-2015 Application Cycle, divided by the number of U.S. high school graduates in 2013-14 estimated by the National Center for Education Statistics.