Why Students Aren't Going to College Football Games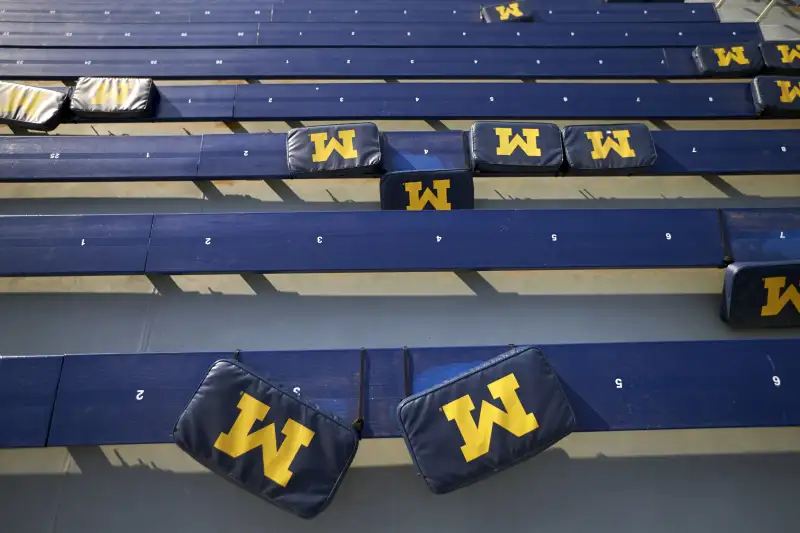 Simon Bruty—Sports Illustrated/Getty Images
There's no denying that college football is a hugely successful business enterprise, arguably the second-biggest, most popular sport in the U.S. right now (after pro football in the NFL). But there's one glaring crack in the armor that college football conferences and storied college programs have been struggling with for years: Fewer and fewer fans are actually buying tickets and attending games in person.
The problem is particularly evident among students, who aren't buying tickets like generations past. For the upcoming season, the University of Michigan, the winner of no fewer than 11 national championships and 42 conference crowns, projects that student attendance will hit around 13,000—a shocking 40% less than the figure hit last year (roughly 19,000).
It's not just a problem in Ann Arbor. The Wall Street Journal reported that student attendance fell 7.1% from 2009 to 2013, and that it has even fallen over the past few years at games hosted by perennial powerhouses such as Ohio State, Michigan State, Florida State, LSU, and the University of Florida. A year ago, observers took note that home attendance was down for the majority of teams in the SEC, even though the conference has thoroughly dominated college football in recent years.
The two most frequently cited reasons for the ticket slump are simply: 1) higher ticket prices; and 2) less interesting games. A student season ticket package at Michigan, for instance, now costs $295, up from $205 not long ago. There are only six homes games in the package, mind you, so that breaks down to just under $50 per game. "There are students who are being priced out," a Michigan business student named Michael Proppe explained to the WSJ. "People are looking to trim costs, and for a lot of folks, football is an easy thing to cut. It's not essential to going to college."
What makes the decision easier for students at Michigan and other schools is the expectation that the games they're missing aren't going to be that good. The shifting and expansion of college football conferences has led to incredibly lucrative TV contracts for the programs involved, but it has also meant that traditional rivals don't play every year like they used to. Michigan's biggest rivals are Michigan State and Ohio State, but for the first time in nearly 40 years, the Wolverines won't be hosting either team this season. Instead, Michigan will welcome the likes of Appalachian State and Miami (Ohio), opponents that many fans apparently think aren't worth paying $50 to see.
As ticket prices have soared, and the quality of the product has declined, it has become more of a no-brainer for fans—poor students in particular—to stay home and watch the game on the couch. After all, this option has gotten cheaper and more entertaining and convenient in recent years, thanks to the declining prices of big-screen TVs and the advent of DVRs, multi-angle replays, and other innovations. Sure, the exciting roar of the crowd may not be there if you watch the game at home, or the frat house, or heck, in the parking lot while tailgating outside the stadium. But the way trends are going in terms of shrinking attendance at games, the crowd might not be all that loud inside the stadium either.