Are You Saving Too Much for Your Kids' College?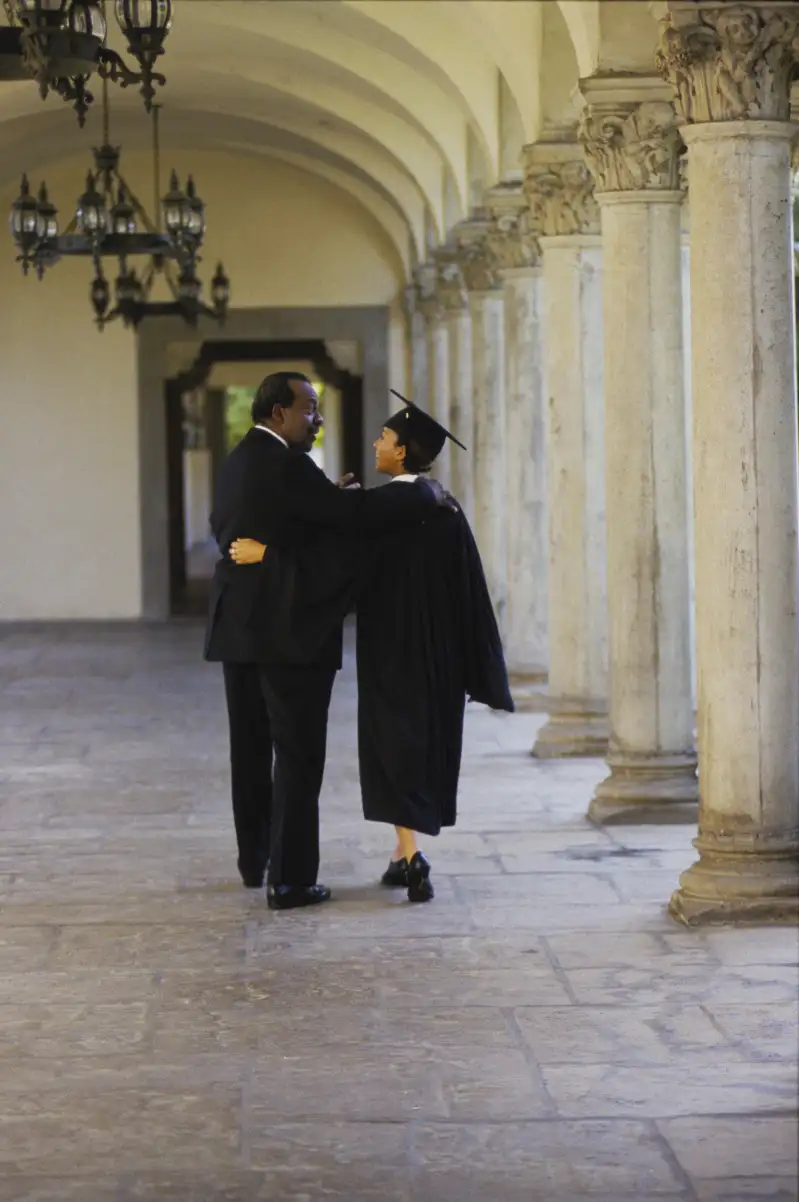 Parents these days are expected to pull off a financial Mission: Impossible. Cover the monthly bills, pay down debts, help elderly parents, save for retirement and for kids' college costs, all with incomes that may have been flat for years.
Facing such a demanding feat, here's some advice you may not often hear: When it comes to your kids' college costs, maybe you are doing too much.
To wit, 42% of parents are actually losing sleep over college costs, up from 28% just two years ago, according to new data from the Parents, Kids & Money survey by Baltimore-based money managers T. Rowe Price.
Of parents surveyed, 57% are willing to take on at least $25,000 of college debt on behalf of their kids, and 19% are willing to borrow $100,000 or more.
More parents (58%) report having college-savings accounts for their kids, rather than retirement savings for themselves (54%).
"Parents are more stressed than ever about college costs, they feel guilty about not being able to help more, and many are willing to take on huge debts," says Marty Allenbaugh, a senior marketer for T. Rowe Price.

Their motivation comes from a positive place, of wanting their children to emerge from college debt-free.
But remember that college saving for little Johnny or Janie should not be your top financial priority, or even your second or third. That does not make you a bad parent; it just makes you realistic.
"Like they say in the safety briefing on an airplane, put your own oxygen mask on before assisting others," says Stephanie Genkin, a financial planner from Brooklyn, N.Y. "That might sound harsh to parents, but it is advice that may save you from a severely underfunded retirement."
Since many parents seem to have their financial priorities backwards, here are a few tips to help turn things around.
Forget paying it all off
It is a lovely idea to want your kids to graduate totally debt-free. But realistically, that goal is far out of reach for most families, with just 12% on track to pull it off, according to T. Rowe Price.
And it's no wonder. The annual tab for a four-year private college is $32,410, according to The College Board.
Instead of aiming to cover the full freight of tuition and fees, set the bar lower and help with some costs, not all.
Moderate expectations
The sleepless nights some parents experience may partly be due to their offspring's expectations. An eye-popping 62% of kids are counting on their parents to cover every college bill, perhaps because they have not been warned otherwise.
A better tactic: Arrange money conversations early and often. Discuss with your children how they can help with the college costs, including through part-time work, applying for grants and scholarships, and low-interest loans.
Read: Why Trump and Clinton Need to Join the Conversation on Retirement Security
Reshuffle priorities
College savings should be far down on your to-do list, according to T. Rowe Price. Saving for retirement, by contrast, should be the top priority. Ideally you should be socking away 15% of income, or at the very least, boost the level of your employer's 401(k) match.
Next comes paying off debts like credit cards, the most high-interest ones first. In addition, build an emergency fund to last you at least 3 to 6 months' worth of living expenses. After all that, you can finally think about college savings.
Saving $300 a month from birth is a useful target to aim for, says Allenbaugh, although even $70 a month for 18 years, assuming a 6% rate of return, will still amount to a healthy $25,000 by the time university rolls around.
That will put a major dent in the cost of a four-year public college education for in-state students, which currently comes to $9,410 a year.
Retain flexibility
Students entering college enjoy some flexibility when it comes to funding their education, including scholarships, grants, loans, work-study programs, and gifts from family members like doting grandparents. They also have a long stretch of life ahead of them, to deal with bills that accrue.
However, if you are a parent who has spent all your money getting your kids through college, your avenues for retirement funding have narrowed precipitously.
Financial planner Scot Stark of Freeland, Maryland, knows one generous couple, ages 69 and 71, who helped get their four kids through college.
Calculator: How much will I need to save for retirement?
They are now staring retirement in the face with a $380,000 outstanding mortgage and only $180,000 in investments.
"You might have to support yourself for 30 years in retirement," says Genkin. "If that's not a case for putting your own retirement ahead of college planning, I don't know what is."