Why Parents Spent Thousands More on College Tuition Last Year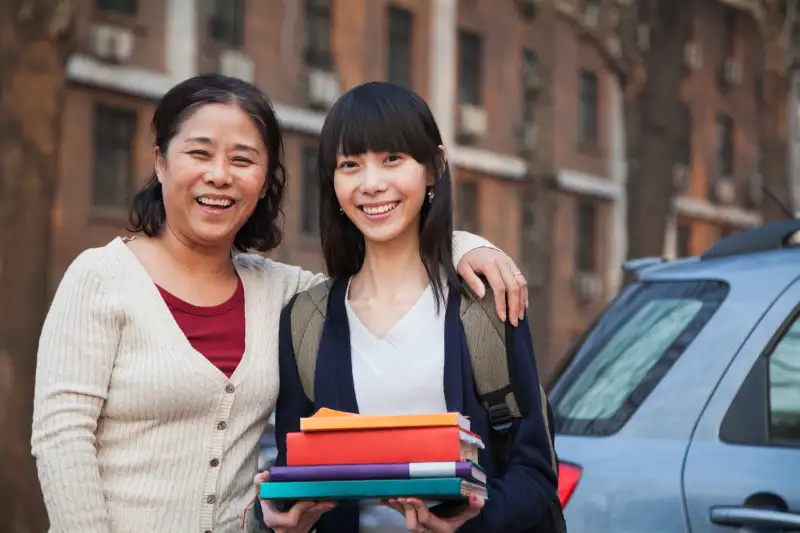 A new study by student lender Sallie Mae found the average amount spent on college education in the United States jumped for the first time in five years, thanks to greater outlays from high-income families and parental readiness to spend more.
Families spent an average of $24,164 for the 2014-15 academic year, a 16% increase from the previous year, according to "How America Pays for College 2015," a survey of 800 parents of undergraduates and 800 undergraduates conducted by Ipsos Public Affairs for Sallie Mae in April.
Much of the increase was due to families with incomes over $100,000, who spent 25% more.
Check out the new Money College Planner
Parental income and savings also increased to 32% of the amount spent, exceeding the amount contributed by scholarships and grants for the first time since 2010, the report found. Sallie Mae has commissioned the annual report since 2008.
Parents were less worried about losing their jobs or about their children not finding work after college, said Michael Gross, head of the higher education practice at Ipsos.
"There is a much brighter sense of optimism that the money they spend educating their child is really an investment that's going to pay off in the end," Gross said.
College spending peaked in 2010 at $24,097, or $26,271 in inflation-adjusted dollars, before dropping as families worried about a troubled economy, rising debt loads and higher unemployment, according to previous studies.

NEWSLETTER: COLLEGE_PLANNERSign up for COLLEGE_PLANNER and more View Sample
This year, fewer families reported making cost-saving moves such as choosing a college closer to home to reduce transportation costs, having a student live at home, or adding a roommate.
Fewer families chose not to consider some colleges because of cost: 62%, compared to 68% a year earlier. Students, however, were much more likely than parents to rule out a particular college because of its price tag.
Three-quarters of the students polled said they eliminated a school from consideration for this reason, against half of parents, said Marie O'Malley, Sallie Mae's director of consumer research.
"These are students who aware that maybe Mom and Dad aren't made of money," O'Malley said.
More Borrowing
The percentage of families who reported borrowing money to pay for college rose to 38% from 35% last year. That figure peaked at 46% in 2010. Families who borrowed spent on average 34% more ($28,386) than those who didn't ($21,219).
Education debt is primarily the student's responsibility: Undergraduates signed the loans in 83% of families. Within the families who borrowed, students were the primary signer for three-quarters of the total debt.
Although not all families borrow in a given year, most college students graduate with debt, said Mark Kantrowitz, publisher of the education resource site Edvisors.com and author of "Filing the FAFSA." Seventy-one percent of bachelor's degree recipients graduated with loans, with an average balance of $35,000, he said,
On average, high-income families spent $33,260 on college expenses while families with incomes between $35,000 and $100,000 spent $21,375. Low-income families spent a similar amount: $21,036.
The average amount spent on two-year public colleges jumped 23% to $13,531. Spending on four-year public colleges rose 10% to $23,189, while four-year private college spending was up 20% at $41,857.
For many, the spending won't stop at a two- or four-year degree. About half of all college students, or 68% of seniors, plan to attend graduate school.
"The undergraduate degree has become so ubiquitous, so it may just be that graduate school is the new college," Gross said.