The 15 Best Things to Buy on Columbus Day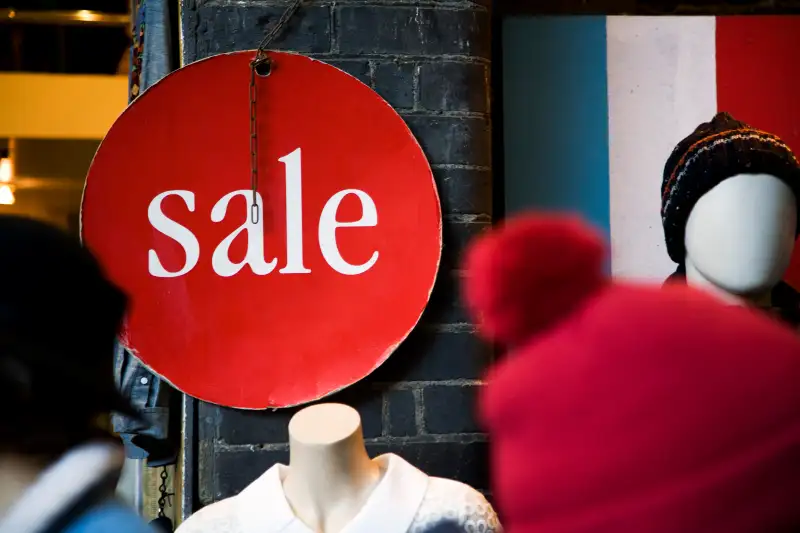 Grady Coppell—Getty Images
Tucked between Labor Day and Halloween, Columbus Day is the first major three-day weekend of fall — and it's also an underrated shopping holiday.
"Columbus Day sales are the little brother of Labor Day sales," said Mike Catania, founder of PromotionCode.org. And that's a pretty fair assessment. You can find some of the best deals in October during Columbus Day on Oct. 10.
Vacations
If you missed out on summer vacation this year, that might turn out to be a good thing.
"The week before Columbus Day is a great time to shop for Caribbean and Pacific air travel," Catania said. "It's between seasons and ticket prices can be reduced by as much as 40 percent compared to early summer or mid-winter."
Read More: Things You Should Never Skimp on to Save Money
Smartphones and Tablets
As mobile providers look to make way for the coming year's inventory, shoppers can save big on current models — up to 20 percent, experts say.
"If you've been waiting to upgrade your iPhone 5 or downgrade from your surprisingly flammable Galaxy Note 7, Columbus Day has the offers that you'll want," Catania said.
Shoes
Expect to save big on shoes for Columbus Day — up to 90 percent off clearance items like summer sandals, according to Kendal Perez of CouponSherpa.com.
"Last year, we saw coupons from DSW for tiered savings between $10 and $40 off, depending on how much you spent," Perez said. "Plus, [get] 30 percent off boots from Kenneth Cole, 50 percent off from Hush Puppies and 40 percent off plus an extra 25 percent off select styles from Payless Shoes."
Accessories
Like its big brother Labor Day, Columbus Day is all about accessories. Up to 50 percent off, according to Perez, with stackable coupons bringing discounts of an additional 10 percent to 20 percent.
"Last year, Barney's Warehouse discounted accessories up to 40 percent off," Perez said. "BCBG offered 30 percent off accessories, and Wilson's Leather had a deal for an extra 50 percent off accessories."
Read More: Accessories Under $5 That Every Wardrobe Needs
Handbags and Purses
Columbus Day is handbag season too, said Perez. That's because retailers consider purses to be accessories, so they're discounted over the long weekend as well.
Fall Clothing and Denim
Black Friday could bring better prices on fall clothing and denim, but there are still some great deals to be had on Columbus Day.
"Last year, we saw deals like 50 percent off select regular-priced styles from LOFT," Perez said. "Buy one, get one 50 percent off from The Limited, 20 percent off from Kohl's plus free shipping on $50+ orders, and 30 percent off from Levi's."
Halloween Costumes
Nov. 1 is the undisputed champion of clearance Halloween costumes, but Columbus Day weekend is a close second.
"Last year, Sears and Kmart offered up to 30 percent off costumes while Target offered buy one, get one free on select kids' costumes," Perez said.
Harvest Home Decor
By the time Columbus Day arrives, retailers are eager to get rid of fall home decorations to make way for their winter holiday stock. "Last year, we saw savings of 50 percent to 65 percent off from Pottery Barn, Williams-Sonoma and Home Depot," Perez said.
Cars
It's no secret that the car buyers save more at the end of the year, and Columbus Day is the start of the end of the year, according to Flipp App savings expert Lisa Lee Freeman.
"Be on the lookout for special financing and cash-back auto deals," she said. "Dealerships are clearing their lots for the new model year, and the selection is still good."
Electronics
"The best items to buy during Columbus Day sales are going to be the items that most need to be cleared out — namely previous-model electronics," Catania said. He cautioned buyers who can wait, however, as Black Friday and Cyber Monday will likely bring better bargains. But Columbus Day electronic sales will still offer sales from 20 percent and up.
Up Next: 7 Surprising Ways Money Affects Your Love Life
Beach Chairs
Just like Labor Day, a lot of the best Columbus Day sales are for things you associate with summer, for obvious reasons — summer is over. You can take 40 percent off beach chairs at Hayneedle, for instance.
Luggage
Since summer is the busiest travel season of the year, luggage prices drop in fall, just like airline tickets. For example, you can save 15 percent on all luggage from LuggageFactory.com with coupon code RMN15 until the end of the year.
Televisions
TVs are high on the list of electronics that are worth waiting for Columbus Day to purchase. Best Buy is offering up to 20 percent off select HDTVs for Columbus Day. TVs are part of a major price reduction on all electronics designed to make room for next year's models, according to Catania.
Appliances
Historically, large retailers like Sears have used Columbus Day sales as an opportunity to move appliances. According to DealNews, Sears reduced refrigerators by 80 percent last Columbus Day, according to DealNews.
Mattresses
You'll sleep better this Columbus Day saving on mattresses. Amerisleep is offering $250 off any mattress with coupon code md250. The best deals on mattresses during Columbus Day are in brick-and-mortar stores, according to Consumer Reports, but since retailers are trying to push leftover inventory, shoppers shouldn't expect the best selection.
This article originally appeared on GoBankingRates.