Comcast Trash-Talked Google Fiber and It Backfired Because Everyone Hates Them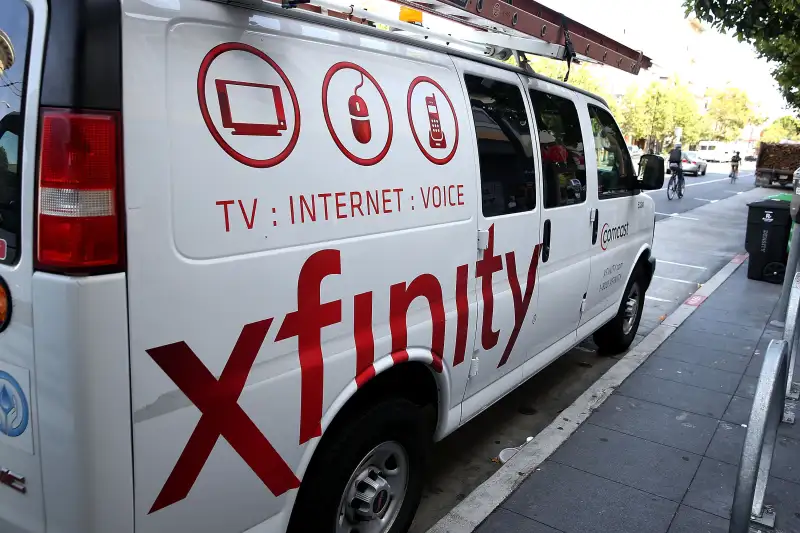 Sullivan, Justin—Getty Images
Comcast is America's most hated company. In fact, it is so awful that somebody made a service that will cancel your subscription for you, just so you don't have to deal with Comcast. So when the cable giant tried to deflect some of that shade onto Google Fiber last week by posting about its rival's loss of service during game one of the World Series, it backfired big time.
"In Kansas City, Google Fiber customers missed part of World Series game after Google's Internet network went down," Comcast wrote on Facebook.
Then the replies started coming.
"Google Fiber has failed once, and you are failing continuously," wrote one commenter, who received a quick 47 thumbs up.
"Would still take it over Comcast."
"But I'm still paying a high bill for Internet service that's slower than Google Fiber."
"My Comcast Business drops out daily. Maybe you should report on your own shoddy service."
"LOL the worst day of Google Fiber is better than the days Comcast can provide."
"Let me know when Google Fiber tries to charge me extra for using more than a minuscule amount of data."
Taking heavy fire, Comcast deleted the thread. No word whether it decided to take the hint and improve its service rather than focusing on the competition. Meanwhile Google Fiber is looking at expanding into even more cities, including Tampa, San Diego, Portland and more. Check out a map here.
Read next: How to Watch All the TV You Want Without Paying a Cable Bill