Comcast's Hometown Customers May Hate Comcast More Than You Do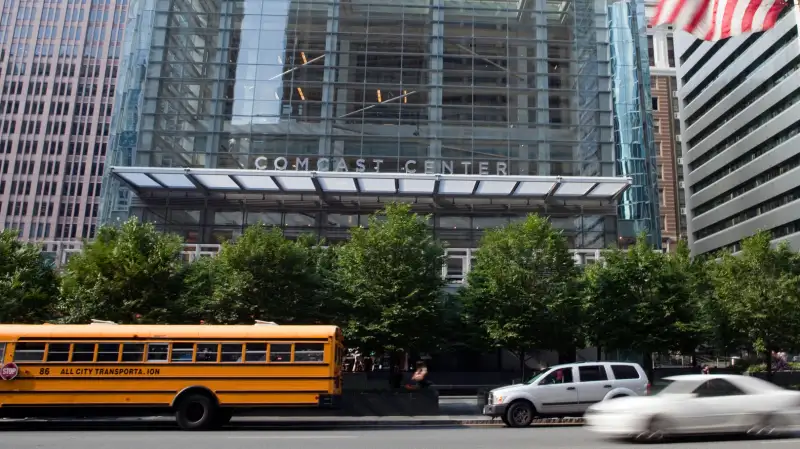 Consumer frustration with Comcast is well documented. It routinely receives among the lowest satisfaction scores of any pay TV and Internet provider—or any business at all—and it is a two-time "winner" of the title of Consumerist's Worst Company in America competition, based on input from online voters.
One might think that even the most maligned companies would take measures to be on their best behavior in their own backyard. It's wise to make nice where you work and sleep, after all, not to mention where you hope to receive generous tax breaks and other business incentives. Yet a new study conducted by the city of Philadelphia indicates that Comcast's hometown customers are treated worse—not better—than comparable cities.
The most striking revelation is how much more Philadelphians pay for Comcast cable TV compared to other cities. The average customer getting cable TV only from Comcast pays $96.75 per month. Customers in the other metropolitan areas cited in the study (Denver and Portland, Ore.) pay between $61 and $65 per month for the same services. The nationwide average monthly price for a basic cable package, according to a 2014 FCC report, is about $67.
To be fair, the Philadelphia study shows that 74% of local Comcast cable subscribers are satisfied with their service. But it's worth noting that that's 1% to 11% lower than the satisfaction ratings in other cities mentioned in the report.
According to the study, 64% of subscribers say they had to call Comcast customer service in the last year. The most popular reason for calling customer service related to billing issues. That's not surprising considering that Comcast is known to raise rates (or remove special promotion pricing) once a year, and to periodically jack up fees for modems and other equipment. It's notable that among the 26% reporting outright dissatisfaction with Comcast service in Philadelphia, the easiest way for Comcast to improve in their eyes—named by 45%—was to simply make the service cheaper.
The Philadelphia Daily News reported that Comcast disputes many of the findings in the city's study. For instance, of subscribers who said they called Comcast customer service over the past year, 61% said their calls were not answered in 30 seconds or less. Comcast's own data says that more than 90% of customer service calls are answered within 30 seconds. (One wonders when Comcast's clock actually starts: before or after listening to the automated message, which itself can easily last 30 seconds.) Some 15% of Philadelphians who called customer service say they received a busy signal, while Comcast data shows otherwise, with less than 0.5% of calls resulting in busy signals.
In other words, Comcast is saying that in some cases, Philadelphia subscribers, who were surveyed over the phone, have bad memories or are exaggerating.
Presumably, Comcast also feels like the subscribers who provided written comments in the Philadelphia area are stretching the truth or aren't representative of the typical customer experience. As a Consumerist analysis of the study shows, 99% of the written responses were unfavorable, and among the most common phrases used were "price" ("Price gouging," "Prices are outrageous"); "customer service" ("poor," "lousy," "nonexistent"); and "monopoly" ("horrible monopoly," "City should break this monopoly").
For yet another consumer perspective on Comcast in Philadelphia, let's turn to user review service Yelp. The vast majority of Yelp reviews in the city for Comcast's Internet service and cable TV service feature one-star ratings (zero stars is not an option). In a rare two-star review, this is the best the customer could say about Comcast: "despite being a money hungry and evil corporation, when their Internet works, it makes my family happy."
Not to mention that in most cases, you have little choice but to do business with the company.
MORE:
How to Watch All the TV You Want Without a Cable Bill
If Comcast Did This One Thing, So Much Customer Hate Would Disappear