3 Industries That Desperately Need Customer Service Makeovers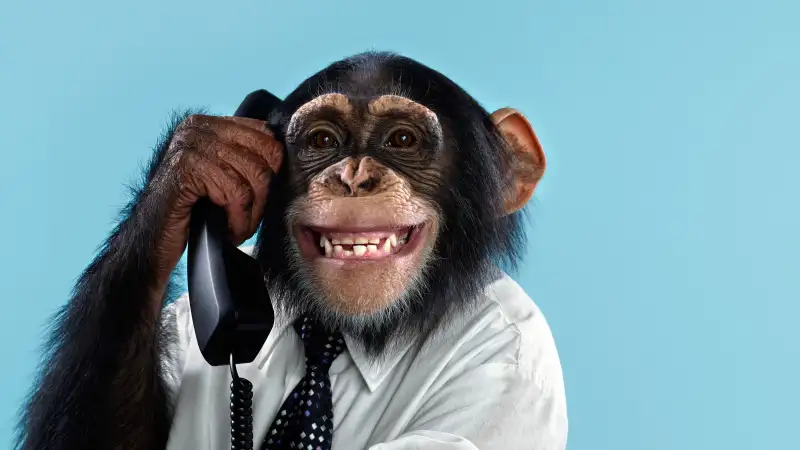 Because the state of customer service has been bad for so long, and because we've heard many times over that some or another big initiative would improve customer service dramatically only to have little or no impact, we're skeptical about the effectiveness of any broad campaign supposedly crafted to address age-old customer grievances. Nonetheless, it was good to see Comcast's recent announcement that a long-serving executive named Charlie Herrin had been named as the company's new senior vice president of customer experience. "Charlie will listen to feedback from customers as well as our employees to make sure we are putting our customers at the center of every decision we make," a message from Comcast president and CEO Neil Smit explained on Friday.
Read between the lines and it sure looks like Comcast is acknowledging that in the past, customers haven't exactly been top of mind when it comes to company decisions. That's no revelation to consumers, of course, who have routinely dinged Comcast for terrible customer service. In 2014, Comcast "won" the annual Worst Company in America competition as voted by Consumerist readers, the second time in recent years it has nabbed that dubious honor.
While it's unclear what Herrin and Comcast will do to improve customer service, the first step in solving a problem is acknowledging that you have one, which Smit did more squarely when he said, "It may take a few years before we can honestly say that a great customer experience is something we're known for. But that is our goal and our number one priority … and that's what we are going to do." To which the consensus reaction among consumers is … it's about damn time. Followed by, we'll believe it when we actually see real,meaningful change.
To be fair, it's not just Comcast that's sorely in need of a customer service makeover. Here are three entire business categories that are regularly bashed for not putting customers' needs first on the agenda.
Pay TV & Internet Providers
Current Comcast competitor and likely merger partner Time Warner Cable is also a regular contender for the worst service title, as are other pay TV-Internet providers including DirecTV and Verizon.
Among the complaints are that there is a lack of true competition in the category, because roughly three-quarters of Americans have exactly one local choice for a high-speed Internet provider. A survey published this summer indicated that more than half of Americans would leave their cable company if they could, and nearly three-quarters said that pay TV providers are predatory and take advantage of the lack of competition. Among the most hated pay TV practices that consumers would love to see changed are promotional rates that are replaced by skyrocketing monthly charges, frustrating and time-consuming run-ins with customer service reps, and bundled packages overloaded with channels and options the customer doesn't want (let's add smaller packages and a la carte channel selection, please).
Wireless Providers
The good news for cell phone users is that customer satisfaction is on the rise, increasing 2.6% according to the 2014 American Customer Satisfaction Index (ACSI). The bad news, however, is that while we're happier with the actual gadgets (from Samsung in particular), satisfaction with the companies providing our cell phone service—including AT&T, Verizon, T-Mobile, and Sprint—remains stagnant and below average.
Plenty of other studies also show just how frustrated and dissatisfied consumers are with wireless providers nowadays. A vote-off at Ranker.com, for example, placed AT&T at the top of the list of "Companies with the Worst Customer Service." Among the many problems consumers have with wireless providers is that choosing a handset and data-minutes-texting package is absurdly complicated, with countless permutations, obfuscations, and mysterious add-on charges. This past weekend, a New York Times columnist presented a painstaking step-by-step analysis of why the $199 price advertised for the new iPhone 6 is a joke—because by the time fees and monthly upcharges are tacked on, upgrading to the new phone will easily run more than $600.
"Wireless service has always been one of the most complex purchases a human can possibly make," Eddie Hold, a wireless industry analyst with market research firm NPD Group, summed up in a Consumer Reports story last year. "It's always been horrific."
Banks
Number 3 on the Ranker list of companies with the worst customer service, just below AT&T and Time Warner Cable, is Bank of America. Another study, from 24/7 Wall Street, used customer service surveys to put Bank of America in the #1 spot for its Customer Service Hall of Shame, and two other banking institutions, Citigroup and Wells Fargo, are in the top (bottom?) 10. (The study factored in ratings for these institutions' banking and credit card services.)
What may come as a surprise—a sad and ironic one, at that—is that customer satisfaction with banks is apparently at a record high. The 2014 J.D. Power study on U.S. Retail Banking Satisfaction indicates that big banks and regional banks have made some strides in terms of making customers happier (or less disgusted) with their service, and that overall bank scores are higher than they've ever been since the study has been conducted. Yet the J.D. Power study shows there's a long way to go: The most common reason given for switching banks is poor customer service, and millennials, minorities, and affluent consumers stand out as being particularly dissatisfied with today's banks.
"Even with record high satisfaction, there are some banks that fall far short in meeting customer needs," J.D. Power's Jim Miller said via statement. "It is easy for banks to become complacent. To stay at the top of their game, banks should focus on those customers who are not satisfied. And consumers should keep in mind they have the opportunity to shop banks to find the right combination of services, products and fees to meet their needs."
What's your pick for the company with the worst customer service? Tweet us at @Money with the hashtag #unhappycustomer. Here's what readers have already said. Add your nomination, and we may publish your feedback in a future post.
Related:
5 Packages That Could Replace Pay TV As We Know It
How to Pick a Bank