The 4 Most Common Credit Score Myths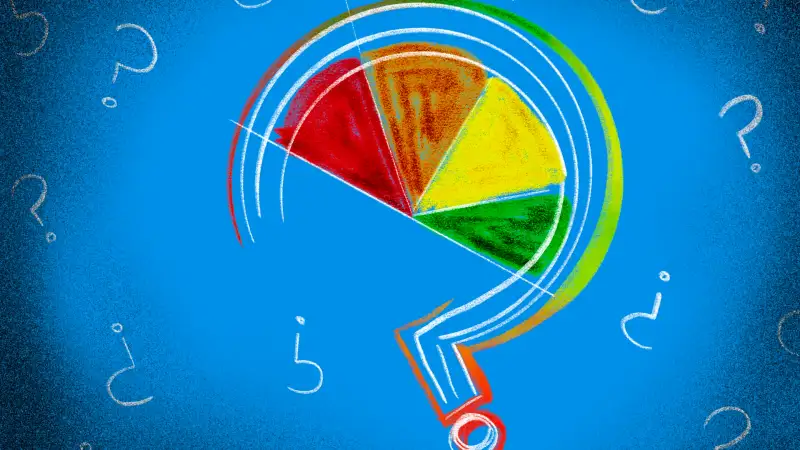 Having a healthy credit score is a key indication of your financial wellbeing, but most people are a little confused — or sometimes dead wrong — about how their score impacts them.
An analysis from Capital One Insights Center found that misconceptions about credit scores are very common. And perhaps unsurprisingly, in the survey of about 3,500 Americans conducted in July, most respondents weren't confident in their answers.
Asked to identify whether statements about credit were true or false, 70% of respondents said incorrectly that they believed having too low of a credit score disqualifies them from any type of credit card. Almost as many (68%) also believed incorrectly that paying utility bills on time can raise their credit scores. (Only 32% and 27% of respondents, respectively, said they were highly confident in their answers.)
You probably have an idea that your credit score is important for things like renting an apartment, buying a house and taking out loans, but misunderstandings about the ins and outs of credit may be holding you back financially.
Common credit score myths
Make sure you're not one of the many people who believe the following common misconceptions about how credit scores work and how to improve your credit score:
1. A low credit score disqualifies you from all credit cards.
A whopping 70% of respondents in the survey think they won't be approved for any credit cards if they don't have a high enough credit score. The truth is that while you may not get approved for an exclusive platinum card with a low credit score, there are plenty of other options that people with bad credit can qualify for.
Total Visa, Discover it Secured and the Capital One QuicksilverOne Secured are a few of Money's recommended list of so-called "bad credit credit cards" — for people with low scores.
That being said, if you have bad credit and want to tackle your debt, formulate a repayment strategy and only apply for cards if you're likely to get approved. Although one or two credit inquiries won't hurt your credit score significantly, Experian says too many at once could be a red flag to lenders and have a more noticeable impact.
2. Paying your utility bills on time improves your credit.
It makes sense that 68% of respondents think paying their utility bills on time has a positive impact on their credit scores, being that your score can go down if a company reports you for lack of payment. However, most utility companies don't report payment histories to credit bureaus, and not every bureau considers bill payment when calculating your score.
Regardless, paying all your bills on time is always the best way to avoid penalty fees and debt collection. Some lenders even look at your utility payment history when deciding whether to give you a loan.
3. Experian, TransUnion and Equifax calculate credit scores the same way.
Roughly half (51%) of respondents think the three major credit bureaus base their scoring on the same information. The reality is that while your scores aren't likely to differ greatly between bureaus, there are some differences in how your score is measured by each.
There are a few ways to check your credit and ensure it's based on accurate information. Through at least 2023, you can request you free credit report once a week from the credit bureaus. If you want to see your actual credit score, most credit card companies allow you to check your score (and find out why it went down or up) online for their customers, at no cost. Credit score services like Credit Karma will also provide your most updated credit score along with recommendations for credit cards, loans, debt relief and other products that can improve your financial health. Beware, however, that some credit score services wind up charging fees after free-trial periods.
4. Every adult automatically has a credit score.
Not everyone has a credit score, although 42% of Capital One survey respondents think everyone is assigned one when they turn 18.
According to the U.S. Government Accountability Office, 45 million Americans don't have the necessary data points, like the length of your credit history and amount of debt you owe, to generate a credit score, making them virtually unable to get any kind of loan. Here's some guidance on how to build credit fast if you don't have a score yet.
More from Money:
An Opaque Web of Credit Reports Is Tracking Everything You Do
10 Million More People Could Qualify for Mortgages Thanks to New Credit Score Rule