These Companies Have the Best Perks for Retirees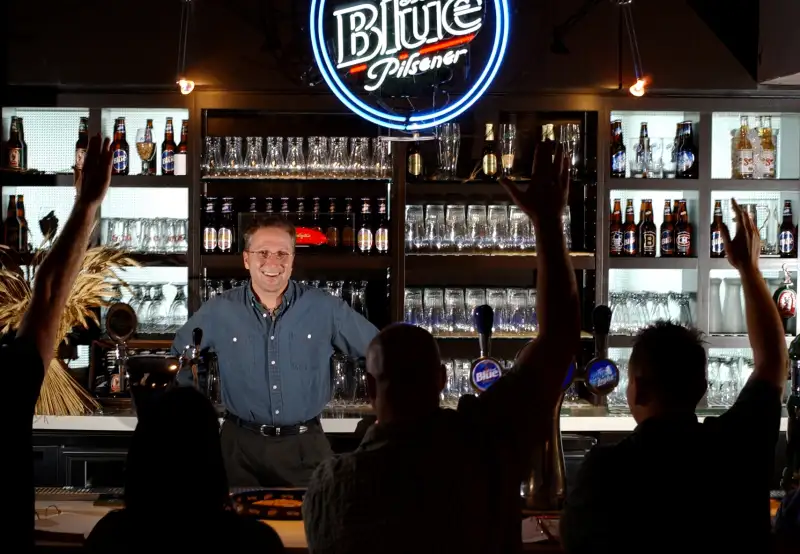 Lucas Oleniuk—Toronto Star via Getty Images
Retired employees from Canadian brewer Labatt were dealt some bad news this week when they learned that a long-cherished company benefit—free beer—will be eliminated.
Beer-loving retirees of the company were understandably upset about the elimination of their hoppy work perk, the New York Times reported Wednesday. Since the beer maker was acquired by Anheuser-Busch InBev in 1995, it's began instituting cost-cutting measures like reducing wages and slashing benefits. The free beer will be gradually phased out over a two-year period.
The amount of free beer they received depended on where they live: At Labatt's London plant, though, retirees received eight 24-bottle cases each year. Current employees, however, will still receive a free case every other week and and bonuses cases at Christmas and Canada Day.
Labatt isn't the only company that has incentivized employees to stay with the company with cool retiree perks. Unfortunately, they're also not the ones to cut retiree benefits in tough times. Here are some of the coolest retiree benefits offered — and if they've managed to stand the test of time:
Free toll access: All current and former employees of the Port Authority, which oversees transportation infrastructure in New York and New Jersey, receive free toll access through EZ Pass. Though New Jersey Gov. Chris Christie eliminated the costly benefit in 2010, it was restored in 2015 after two retired police officers sued to bring their lifetime perk back.
Free flights: Many airlines—including American, United and Delta —offer current and former employees—as well as their families—free flights if they are able to hop on a plane on standby. Unfortunately, some airlines are scaling back these benefits; for instance, after its merger with U.S. Airways in 2013, American relegated retirees into a lower priority seating category and slashed the number of "buddy passes" they can dole out from 24 to eight.
Free train rides: Retirees of freight railway carrier BNSF, as well as their spouses, receive free, unlimited rides on Amtrak as long as they travel on the line they worked for. If they don't travel on that line, they're also eligible for unlimited 50% fare discounts on other Amtrak rail lines. Their dependents are also eligible for 12 free trips on the Amtrak line they worked for.
Financial assistance: Military veterans are eligible for a host of benefits as thanks for their service, including death benefits like a a free headstone and an American flag to drape over the casket. They're also eligible for money help while they're still alive; they can seek repayment assistance if they're struggling to make mortgage payments and get free tax preparer services each year.
Lavish apartments: Though not a perk available to most employees, some CEOs have managed to negotiate themselves sweet deals upon leaving a company. As part of his $417 million compensation package, former General Electric CEO Jack Welch was able to get the company to foot the bill on an $80,000-a-month apartment in Manhattan.