The Single Best Thing About the New Costco Credit Card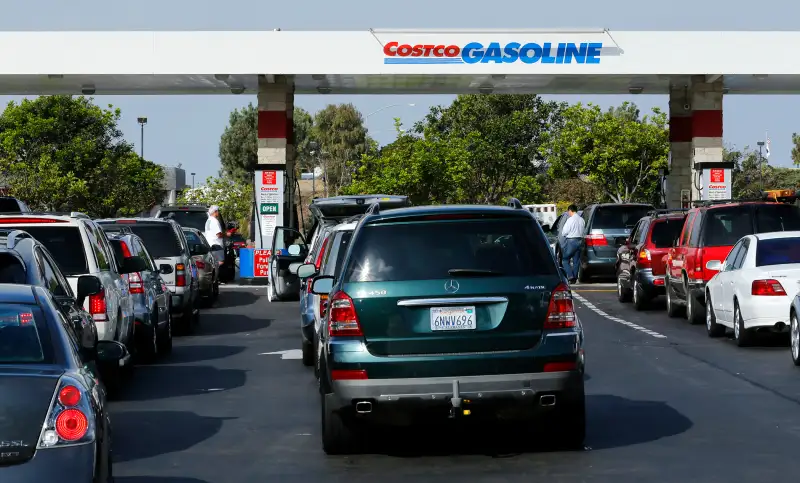 Today is the big day for Costco credit members: the Costco Anywhere Visa is now available. While there are a bunch of different benefits for members, drivers should be the happiest. They'll now enjoy even bigger rewards at the pump.
June 20th marks the day that Costco will end its relationship with American Express and switch to the Visa payment platform -- a move that will affect the club's more than 80 million members. That means Amex's TrueEarnings Card from Costco is out, and the Costco Anywhere Visa is in.
So what's the big deal?
Cardholders are in for something of a raise. They'll receive 3% cash back at restaurants and some travel purchases around the globe, 2% back from Costco and Costco.com and 1% back on everything else. The card's $55 annual fee will double as Costco's membership fee, and the card can be used at the nearly 500 locations in the U.S. and Puerto Rico.
The big winner, though, is drivers. Under the old card, they received 3% back on the first $4,000 spent at eligible gas stations, including Costco's, and 1% back after that. Now that reward jumps to 4% cash back on the first $7,000 spent.
"The switch from American Express to Visa is a big win for consumers," says NerdWallet credit card expert Sean McQuay. The new Costco card is "a much richer card than the American Express incumbent."
Let's say that you spend $7,000 on gas in a year, which comes to about $135 a week, not unreasonable for a two-car family. With the new Costco card, you'll earn $280 a year, or about $130 more than under the old card.
Cash back on restaurant spending and all other Costco purchases increased by a percentage point, each.
Another option for cardholders is to pick up the Chase Freedom. For the rest of the year, Freedom cardholders will earn 5% back on wholesale clubs, including Costco, on the first $1,500 spent for each quarter. The Freedom has no annual fee, and a $150 signup bonus after spending $500 in the first three months of opening the card.
There is still a good gas rewards card for American Express customers - the Blue Cash Preferred, which offers 3% back at most gas stations.