Costco Is Making a Big Change That Shoppers Need to Know About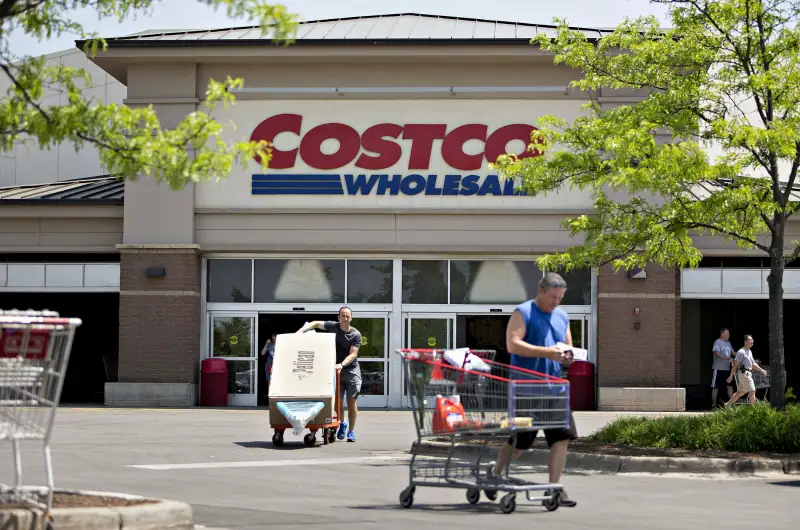 Daniel Acker—Bloomberg via Getty Images
A huge change that's been months in the making is officially taking place today at Costco. The warehouse retailer's 16-year partnership with American Express has expired, and as of June 20 members who had Costco AmEx cards should switch over to the new Costco Visa Anywhere card.
Visa is now the only credit card accepted at Costco. (Debit cards, EBT cards, and cash are still accepted as payment too.) Costco members who have Costco AmEx accounts should have already been sent new Costco Visa cards in the mail automatically.
In many ways, the card change works to the benefit of Costco members. The new Visa cards provide members with 4% cash back on up to $7,000 of gas purchases annually, plus 3% back on restaurant and eligible travel purchases, 2% back for Costco purchases, and 1% back on everything else. The old Costco AmEx card, by comparison, gave 3% cash back on gas purchases up to $4,000 annually.
In the case of both of the new and old Costco-affiliated credit cards, the cash back can be redeemed only at Costco. What's more, Costco now accepts any Visa card, so you don't need to use the one the retailer sent as a replacement for the old AmEx card.
And there may be times when you probably should use a non-Costco Visa card for your Costco purchases. For instance, the Chase Freedom Visa card is offering an outstanding 5% cash back on purchases at warehouse clubs such as Costco, BJ's, and Sam's Club. The cash back applies to purchases up to $1,500 per quarter, and while the cash back offer was originally only supposed to apply to the second quarter of 2016, it's been extended to the entire year.
Read Next: Costco vs. Sam's Club: Which Has a Better Rewards Credit Card?
So, looking ahead, Chase Freedom cardholders have the possibility of earning 5% cash back on up to $1,500 worth of Costco purchases (for a total of $75 back) during the third quarter (July 1 to September 30), and again during the fourth quarter (October 1 to December 31). After customers hit the cap, the bonus goes back to only 1%. Note that with the Chase Freedom card, the cash back is plain old cash back and does not have to be redeemed at Costco.