Score Discounts up to 50% on Cozy Home Products This Winter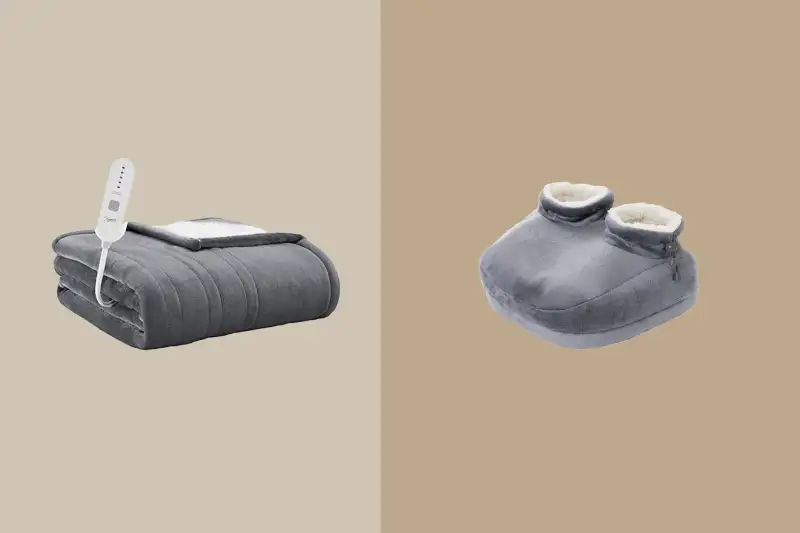 Winter is an especially great time to bundle up to combat the cold weather, snowy nights, and blustering winds. Tackling sub-zero temperatures can be challenging for many people, as they try to stay warm and comfortable in their homes. In addition to layering clothes and drinking hot chocolate, you can keep cozy at home by investing in a few cold-weather must-haves.
If you're looking for ways to make your home cozier this winter, look no further! We've gathered some of the best items to help keep you warm and comfortable all season long, with discounts of up to 50% on select products. From a heated blanket to a luxurious foot spa, we've got everything you need to stay warm all season long. So if you're looking to stock up on winter essentials or just give your home a cozy makeover, you can definitely do it without spending a fortune.
Hypoallergenic Chenille Tufted Square Floor Pillow: $41.77 (was $44.99)
This plush floor pillow is a great addition to any home. It features a sophisticated tufted design with a scalloped edge and is made of soft chenille material. It is also hypoallergenic and perfect for anyone who may suffer from allergies. Overall, this sophisticated pillow makes a great design statement while adding a warming comfort to any floor space, chair, or bench.
Flannel Sherpa Heated Electric Throw Blanket: $39.99 (was $42.99)
The HomeMate heated blanket is an innovative electric throw that provides all the warmth and comfort you need, no matter the time of year. Crafted with premium flannel and sherpa material, this heated electric blanket is incredibly soft and features a thicker composition than normal blankets.
Sherpa Fleece-Lined Memory Foam House Slippers: $23.99 (was $25.99)
Treat yourself to a pair of cozy memory foam house slippers that also make a great winter home gift. The sherpa fleece lining and a rubber sole provide maximum foot comfort and warmth retention, perfect for the coldest days.
Fast-Heating Sherpa-Lined Deluxe Foot Warmer: $44.99 (was $59.99)
The Pure Enrichment foot warmer is the perfect way to stay toasty on cold winter days. With four therapeutic heat settings ranging from 110°-140°F, it offers a range of cozy warmth, ensuring that you find the perfect setting for your comfort. Its adjustable drawstring is also designed for a snug fit that fits most shoe sizes.
Foot Spa with Heat, Bubbles, Vibration, & Red Light: $50.38 (was $89.99)
This foot massager is a luxurious spa-like experience that can be enjoyed in the comfort of your own home. Not only does this product provide a relaxing massage, but it also comes equipped with four removable, non-motorized rollers dotted with acu-notes for deep massaging capabilities.
Premium Bamboo Expandable Bathtub Tray Caddy: $31.99 (was $59.99)
Add some luxury and functionality to your bathroom with this bamboo bathtub caddy. Its extendable design allows it to fit onto any tub while still providing enough room to hold all of your essentials. The tray is built with sturdy and high-quality bamboo, giving you access to whatever you might need for a luxurious and relaxing bath experience.