What Happens If I Lie On a Credit Card Application?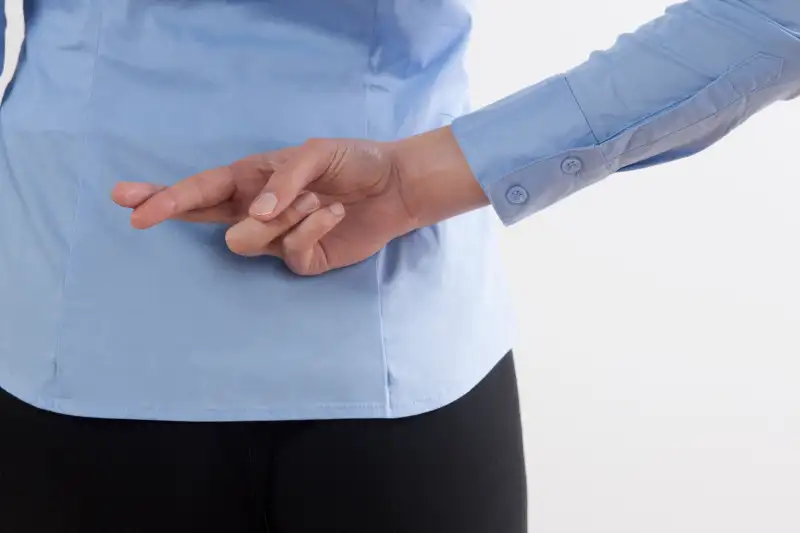 Jan Scherders—Getty Images
Q: I recently lost my job and plan on starting a business. I would like to get a small business credit card. What happens if I stretch the truth a bit on my income?
A: Oftentimes, credit card issuers will rely on the income you supply on your application without further verification. Unlike a mortgage or car loan application, they aren't likely to make you produce pay stubs or tax returns proving how much you make. Your credit reports generally don't list income either. There are services, however, that can help issuers evaluate the income stated on the card application.
"Card issuers have the option to use verified, consumer stated or modeled income," explains Natalie Daukas, Senior Manager of Experian's Consumer Information Services. "The modeled income can be used in place of stated income or as a validation of the stated income provided by the consumer. In the case of Experian's income models, ours are built off of credit attributes to provide an estimation of a consumer's income."
That said, honesty is the best policy. Lying on a credit card application is not only illegal, it can create problems for you down the road, especially if your business doesn't take off as planned and you wind up with debt you can't repay.
"When you make a misstatement on a credit card application, you're running a risk of losing your ability to discharge any debt incurred on that card in a bankruptcy proceeding," warns Jay Fleischman, an attorney representing people in bankruptcy proceedings. "Under the US Bankruptcy Code, debts obtained by 'false pretenses, a false representation, or actual fraud,' can't be wiped out so long as the credit card issuer can tell that you lied with the intent to defraud the creditor," he says.
But the onus will fall on the issuer to challenge the misstatement. "If you've had the credit card for a long time and have paid the bill faithfully then it's less likely the creditor will look back to the time of the application," says Fleischman.
Keep in mind that when applying for a business credit card, you may include income available from a variety of sources. And personal income (rather than income from your business) can be used to qualify for a small business credit card. If you have income from investments, for example, you can list that to qualify. And if you have a spouse who is working and whose income is available to help you pay the debt, that can count. But if your income has truly come to a halt, you may need to wait until you are making more money to apply.
Gerri Detweiler is Head of Market Education for Nav, which helps small business owners monitor and build strong personal and business credit, and create financially healthy companies. She is the coauthor of Finance Your Own Business with attorney Garrett Sutton. She's been answering credit questions for more than twenty years. Email yours to her at creditquestions@Nav.com.