The Scary Link Between Credit Card Debt and Depression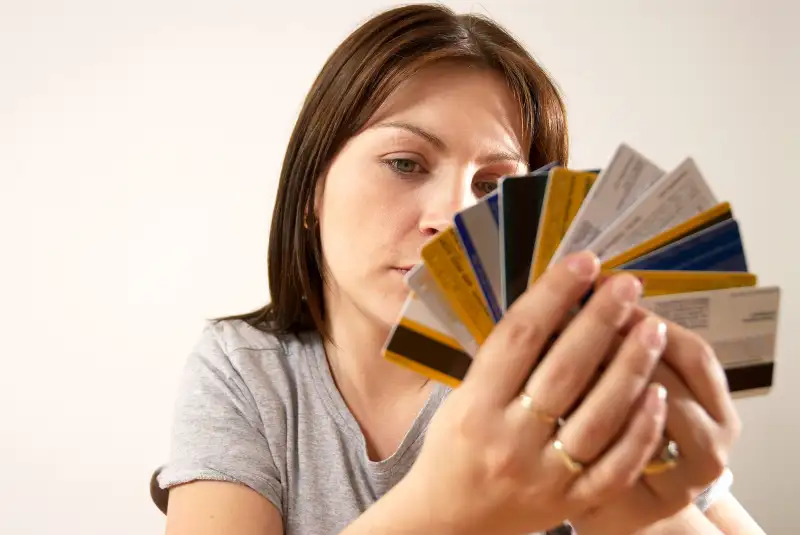 Peter Muller—Getty Images
A recently released study shows that people with credit card debt and overdue bills are much more likely to experience symptoms of depression than those who don't have such debts, particularly if they are near retirement, unmarried or less educated. The more short-term debt a person had, the more frequently they reported feeling those symptoms.
The research, published May 1, comes from the Institute for Research on Poverty and the Center for Financial Security at the University of Wisconsin-Madison. It is based on interviews with 8,500 people between 1987 and 1989 and again between 1992 and 1994 — periods during which unsecured debt grew quickly in the U.S. — through the National Survey of Families and Households. NSFH survey respondents were asked to say how many days of the week they felt each of the 12 depressive symptoms used in the Center for Epidemiologic Studies Depression Scale. Researchers analyzed those responses and how they related to the responders' self-reported debt profiles.
With that information (and some complex algorithms), the researchers found a significant relationship between depressive symptoms and short-term debt, defined as credit card debt and overdue bills (bills on which someone has owed a sum for more than two months). However, mid-term debt (like personal loans or auto loans) and long-term debt (mortgages and education debt) didn't translate into frequent experiences with depressive symptoms among people who held it.
A few things to note about these findings: "Depressive symptoms" is not synonymous with clinical depression. Additionally, the data was collected well before the mortgage crisis and following recession, when long-term debt was the cause of many people's financial hardships. Student loan debt has also grown significantly in the past 20 years. Since the financial crisis, lenders have restricted credit access, though credit is beginning to open up again.
Still, the implication that credit card debt and overdue bills correlate to depressive symptoms is something many people today can probably relate to. Not only can such debt be extremely expensive, by way of high interest rates and fees, but it can also seriously damage your credit standing, adding to the stress of the situation. Getting in control of your debt is crucial to improving your financial well-being, and it can be an emotionally rewarding accomplishment, too. You can use a free credit card payoff calculator to help you plan your way out of the dumps, and it helps to see how your credit fares along the way. You can get a free credit report summary every 30 days on Credit.com to track your progress.
More from Credit.com: