3 Credit Cards That Will Save You Money on Summer Travel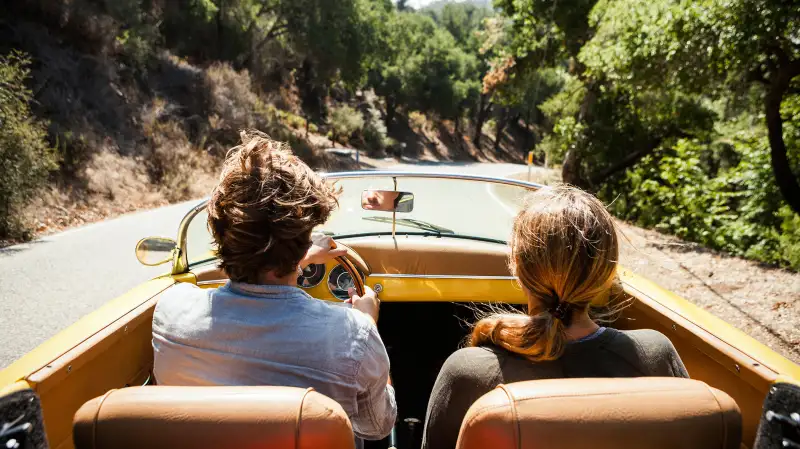 Jonas Jungblut—Gallery Stock
Travel season is upon us—time to hit the road!
Americans drive an average of almost 1,000 miles a month—roughly the distance from New York to Orlando—from July to September, per a recent AAA Foundation for Traffic Safety and Urban Institute study. We take to the air more often as the weather gets warmer too. All that wanderlust doesn't come cheap: A gallon of gas will set you back about $2.80, while the average domestic flight costs around $400.
So if you plan to do any traveling over the next three months, consider signing up for one of the following three rewards credit cards. You'll enjoy 5% back at the pump, lucrative signup bonuses, and the chance to earn free flights. Of course, rewards are never worthwhile if you don't pay your balance in full each month or utilize more than 30% of your available credit. But if you're financially ready for a rewards card, these offer a way to save real money.
For Drivers
The card to use at the pump this summer is the Chase Freedom. Throughout the year, this rewards card offers 5% cash back on rotating categories including department stores and restaurants. From July through September, though, cardholders will earn 5% back at gas stations, up to $1,500. You'll also receive a $100 signup bonus after spending $500 within three months of opening your account.
If you spend $250 a month on gas, you'll earn about $38. Toss in the signup bonus, plus the cash back from filling up a second car, and you're looking at a little more than $175. There's no annual fee, so you won't be penalized for keeping the plastic in your wallet when the categories change in the fall.
For Fliers
Every frequent flyer should consider one of these: Chase Sapphire Preferred and Barclaycard Arrival Plus World Elite. Both are reward-rich products that offer significant signup bonuses. Determining which card is right for you depends, in part, on what you value in a travel rewards card.
The best way to think about the Arrival Plus World Elite is that it's a cash-back card for travel purchases. Cardholders rack up "miles" in a number of ways. For example, you'll receive 40,000 miles after spending $3,000 in the first 90 days; two miles per $1 spent; and a 10% rebate when you redeem miles for any kind of travel charges. A mile is worth a penny, so the signup bonus alone nets you $440 when used toward travel purchases (which include taxis, flights, and campgrounds.) You don't have to deal with airline frequent flier programs or miles awards charts. Plus there's no foreign transaction fee and you'll receive your FICO score with every statement. The $89 annual fee is waived the first year.
The Chase Sapphire Preferred is a bit of a hybrid. You can apply your points as a credit on your card statement for travel at one point per penny, with a 20% discount for booking through Chase. That can boost the signup bonus—40,000 points after spending $4,000 in the first three months—to $500. But you can also transfer your points to frequent flier programs on partner airlines like Southwest and United at a one-to-one rate, so you can take advantage of a particular airline's loyalty program. You earn two points per dollar spent on travel and dining and gain 5,000 bonus points after you add an authorized user who makes a purchase in the first three months. There is a $95 annual fee, waived the first year.
Check out the entire Money Best Credit Cards list here. Safe travels!