5 Credit Card Perks That Are Disappearing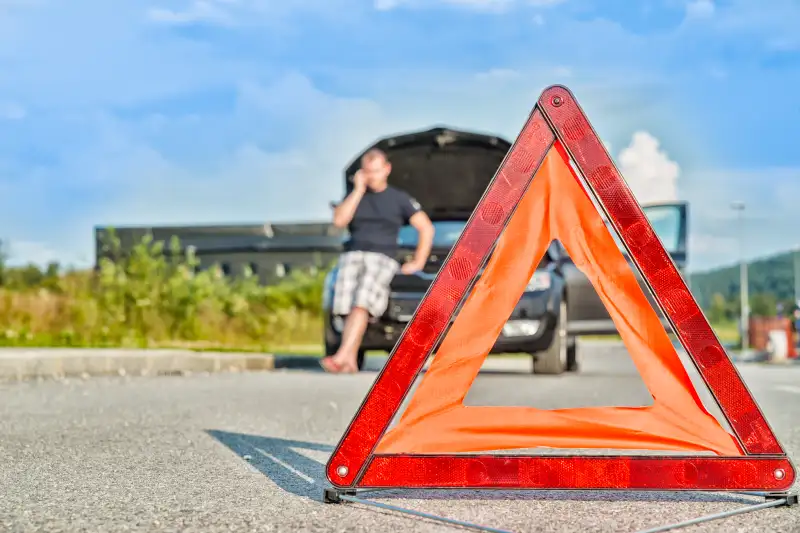 Credit cards can be at their best when they offer not just rewards for spending but valuable benefits that can be used when shopping or traveling. And while there are some types of new benefits that are being rapidly introduced, such as travel perks on airline cards, other credit card benefits have been disappearing.
Credit card issuers pay for these benefits, and they are constantly evaluating whether their costs are justified. Sometimes, it's just a case of credit card users being unaware of a particular benefit and not using it enough to justify offering it. But with other perks, the costs of providing these benefits has risen and is no longer affordable.
Here are five credit card perks that are disappearing:
1. Emergency Roadside Assistance
Many credit cards used to come with a roadside assistance policy that was like belonging to an automotive club. These policies typically included services like changing a flat, jump-starting a battery or even towing your car for a limited distance. But sadly, there are few credit cards that still offer this service as a cardmember benefit.
Read More: 4 Credit Cards You Couldn't Get Last Year
For example, Discover terminated its emergency roadside assistance plan effective August 1, 2015. Other credit card issuers now only offer a roadside assistance hotline which connects you with a company that offers these services but at an additional cost. The American Express Premier Rewards Gold card and Platinum card still include their Premium Roadside Assistance, however, which can offer some basic roadside services up to four times per year at no additional cost.
2. Free Traveler's Checks
There was a time when you could purchase traveler's checks from your credit card issuer with no fee and charge it to your card. Today, traveler's checks are not as popular, and most companies that still sell traveler's checks will charge a commission of 1% to 4%. And even though American Express doesn't charge a commission to cardholders, it won't allow them to charge it to their card without considering it a cash advance.
Read More: 5 Credit Cards Not Made from Plastic
3. No Fee Balance Transfers
Many years ago, most credit card issuers offered 0% APR balance transfers with no balance transfer fee. But today, nearly all credit cards that offer interest free promotional financing for balance transfers charge a 3% or 5% fee on the amount transferred. Currently, one of the two exceptions from major card issuers is the Chase Slate, which offers 15 months of 0% APR financing on both new purchases and balance transfers, with no fee for transfers made within 60 days of account opening. The other is the QuicksilverOne Cash Rewards card from Capital One, which features 0% APR on new purchases and balance transfers for nine months, with no balance transfer fee.
4. Emergency Medical Evacuation
Some cards used to provide air ambulances to return you to home in the event of a medical emergency. However, these services often cost the benefit provider tens of thousands of dollars, and these policies typically excluded pre-existing medical conditions, which could be interpreted broadly. One credit card that still offers emergency medical evacuations is the Citi Prestige. It offers to cover up to $100,000 in costs in the event that you, your spouse or your dependents require(s) a medical evacuation. There is a $450 annual fee for this card. (Full Disclosure: Citibank, as well as American Express, Chase, Capital One and Discover, advertise on Credit.com, but that results in no preferential editorial treatment.)

Read More: What Not to Do With Your Credit Card Rewards
5. Hotel Theft Insurance
It was once common for credit cards to offer up to $1,000 of coverage if you experienced a theft from your hotel room, but now there does not appear to be any credit cards issued to Americans that come with this kind of a policy. However, this insurance is still offered by some credit cards issued to residents of other countries.
Even though these perks aren't as available as they used to be, there are still plenty of others out there. In fact, using the right credit card can help you reap cash-back rewards and even perks like late checkout when you book a hotel or a free bag check on your flight.
If you're thinking of applying for a new credit card but don't know where your credit stands, you can check your credit scores for free on Credit.com.
At publishing time, the American Express Premier Rewards Gold, American Express Platinum Card, Chase Slate, Capital One QuicksilverOne and Citi Prestige cards as well as Discover products are offered through Credit.com product pages, and Credit.com is compensated if our users apply and ultimately sign up for these cards. However, this relationship does not result in any preferential editorial treatment.
Note: It's important to remember that interest rates, fees and terms for credit cards, loans and other financial products frequently change. As a result, rates, fees and terms for credit cards, loans and other financial products cited in these articles may have changed since the date of publication. Please be sure to verify current rates, fees and terms with credit card issuers, banks or other financial institutions directly.