Credit card travel insurance vs travel insurance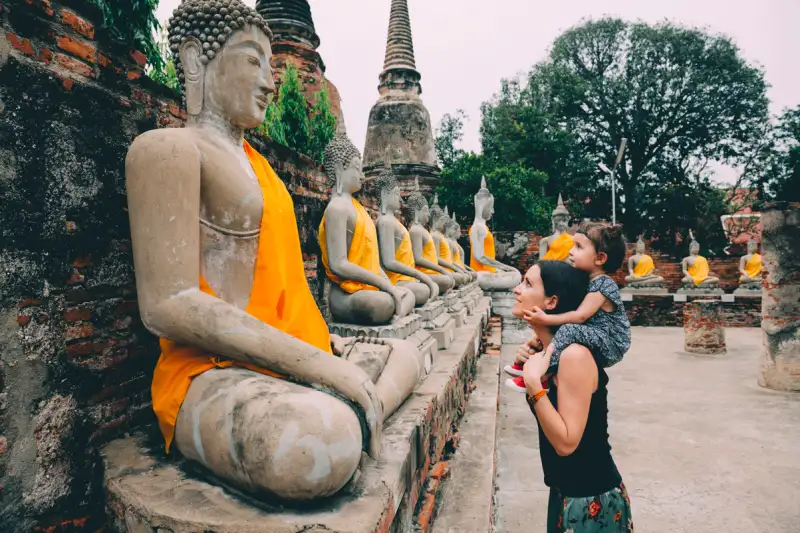 Trip insurance offers a financial backstop when you need one. But is it better to use a credit card with free travel insurance or purchase a standalone plan? The answer may depend on your coverage needs and budget.
This article will help you evaluate and compare credit card travel insurance vs. travel insurance. Keep reading to learn about the differences between the two and to see which could be best for your next trip.
What is travel insurance?
Travel insurance is a standalone insurance policy that you typically purchase on a trip-by-trip basis. It's designed to cover the costs of medical emergencies and other unexpected travel expenses that are outside of your control. There's also "cancel for any reason" (CFAR) coverage, which is an add-on that offers reimbursement for voluntary travel cancelations within a specified time frame.
How travel insurance works
Travel insurance is different than other insurance plans in that you usually must pay the full premium upfront. You almost always need to pay for the coverage before leaving for your trip, but the exact requirement varies from provider to provider.
Once you pay the premium, you'll have access to the coverage specified in your insurance contract. You can buy a la carte plans that just cover medical expenses or more robust coverage that also helps with lost luggage, flight delays and other unexpected expenses. The best travel insurance companies will help you find the right fit for your goals.
Travel insurance pros and cons
Pros
Coverage is often more comprehensive than credit card travel insurance.
Your payment method is flexible, as you don't need to pay for the entire trip using a specific credit card to qualify for coverage.
There are many different travel insurance options available, making it easy to find one that fits your needs.
Cons
Travel insurance increases the total cost of your trip.
You may not need the coverage you purchase
There may be extra fees if you want coverage for preexisting conditions.
What is credit card travel insurance?
In addition or instead of purchasing traditional travel insurance, you can also use the insurance included with your credit card. Certain premium cards build travel insurance coverage into their services at no additional fee. However, these coverages often have lower limits and more exclusions, so it's important to read the fine print before relying on them.
How credit card travel insurance works
Travel insurance credit cards often require that you pay for the full trip with your card in order to activate coverage. For example, you would need to pay for your flight, hotel and rental car with the same credit card to benefit from the insurance. Some cards that are good for travel may also have higher annual membership fees than you're used to.
That being said, you don't usually need to pay anything extra to use your credit card's travel insurance if you need it. It's why, all things being equal, credit cards with travel insurance can de more affordable than standalone plans.
Still, note that many credit cards with travel insurance have annual limits. For example, the Chase Sapphire Reserve® Card pays up to $20,000 per trip cancellation, but it has a maximum benefit of $40,000 per year.
Credit card travel insurance pros and cons

Pros
Gives you access to travel insurance without having to pay any trip-specific premium.
Using a travel credit card often comes with additional benefits, such as reward programs that can save you money.
You may be able to qualify for a travel credit card with less-than-perfect credit.
Cons
You may need to pay for your main trip reservations with the credit card to activate coverage.
Your travel insurance credit card may have significantly lower limits than a standalone plan.
Some credit cards don't offer coverage for medical expenses.
Tips for finding the best credit card for travel insurance
If you've been researching Money's best places to travel list and are interested in credit card travel insurance, here are some tips to get you started.
Check if your existing credit cards have trip coverage
First, take a look at your existing credit cards. It's possible that one of them already offers travel protections, and you just haven't had the occasion to use them. You can typically find this information in your credit card contract, which will likely be accessible via your online account.
Determine which types of coverage you need
If you decide you need to take out a new credit card to get the insurance you want, start by considering what coverage you need. Are you just looking for financial protection for lost luggage and unexpected flight delays? Do you also want medical insurance from your travel credit card?
One thing to keep in mind is that you can always supplement credit cards that offer travel insurance with smaller standalone plans. For example, if you find a card you love that doesn't offer travel medical coverage, you could purchase that coverage a la carte at a lower price than what you'd pay for comprehensive travel insurance.
Analyze coverage limits
Once you find the best credit card travel insurance for your needs, take a closer look at its coverage limitations before applying. These are often lower than the limitations for standalone insurance plans and may not be enough for everyone.
Is it better to get travel insurance through a credit card or a separate travel insurance policy?
If you want travel insurance at the lowest price possible, then choosing one of the best travel credit cards will likely be right for you. These cards usually provide coverage at no additional cost (apart from any annual card fee), while standalone travel insurance policies typically cost between 4% and 8% of your total trip costs, according to the U.S. Traveler's Association.
However, if you're looking for the best cancel for any reason travel insurance, your only option may be purchasing a standalone plan. Similarly, traditional travel insurance may be a better fit for travelers with expensive holidays, as these plans usually have higher coverage limitations.
The bottom line is that a credit card with travel insurance will typically be more affordable, while a standalone plan will usually offer more robust coverage. The better option for you will depend on how strongly you prefer one of those benefits over the other.
What credit cards have travel insurance?
There are many different travel credit cards available in 2023. Aside from our list of the best travel credit cards we mentioned above, our best airline credit cards can also be a good place to find other choices.
Is credit card travel protection alone enough?
There are some situations in which getting travel insurance through a credit card can be enough. These cards often provide coverage for lost baggage, flight delays and problems with accommodations. If that's all the coverage you need for an upcoming trip, then the protection offered via a credit card will likely be enough.
However, there are also scenarios when it might not be enough. For example, the cost of your trip may exceed your credit card travel protection limits, or your card may not offer the robust emergency medical coverage that you want.
Deciding where and how to get your travel insurance will ultimately depend on the type of coverage you want and the limitations and exceptions you find acceptable.
Alternative ways to insure your trip
If you don't think that credit card travel insurance or traditional plans are right for you, then you may want to look into some of the alternatives. Here are three that are worth considering:
Direct travel protection plans from companies: Some companies offer their own form of insurance to visitors. This is typically sold as an add-on when you book a hotel, flight or excursion. The general idea is that you pay an extra fee to the company in order to give yourself the flexibility to cancel if needed and still get a full refund. This is an option you'll often find from cruise lines, online travel agencies and large tour operators. You may be able to save money as compared to cancel-anytime coverage. However, you'll only have coverage for one part of your trip, rather the whole thing. Additionally, medical insurance isn't typically available.
Short-term coverage from your existing health insurance provider: It's also possible that your current health insurance provider has short-term coverage options designed for international travelers. You may be able to access these plan upgrades for a one-time fee. When talking to your health insurance provider about this, be sure to ask about any coverage exclusions or limitations you should know about. Some domestic providers may only offer coverage in certain countries, and others may only cover specific emergency medical situations.
Membership programs: Finally, it could also be worth looking into membership programs that cover the costs of medical evacuations. These are offered by independent companies and are meant to provide more intensive evacuation coverage for travelers who may need it. Membership programs can be purchased alongside a standard travel insurance plan or in place of one. But they have limited use for most travelers and will probably only make sense for you if you're planning a highly adventurous trip.
Summary of Money's Credit Card Travel Insurance vs Travel Insurance
The best credit cards for travel insurance offer comparable protections to standalone plans. Both options can provide coverage for delayed flights, lost baggage, unexpected cancellations and other expenses you may incur through no fault of your own while traveling.
Credit card travel protection is typically more affordable than standalone insurance because it's included with your credit card at no additional cost. However, you may not have medical coverage through your credit card and the limits and exclusions may be more restrictive.
The bottom line is that your coverage goals matter a lot when choosing between credit cards and standalone travel insurance plans. If you want robust coverage, a traditional travel insurance plan will likely make the most sense, while credit card travel protections are best for budget-conscious travelers with lower coverage requirements.