5 Credit Cards That Won't Hike Your Interest Rate If You Pay Late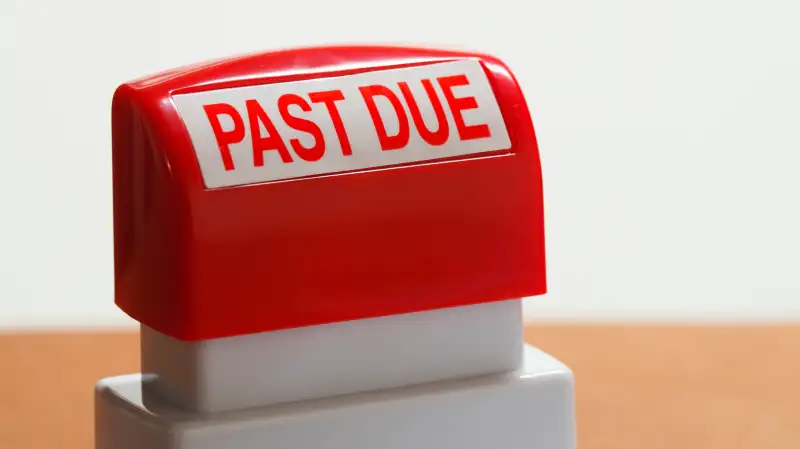 Derek E. Rothchild—Getty Images
When children misbehave, their parents may resort to punishments like putting them in "time out" by having them stand in the corner. And that's how many credit card users feel when they suddenly have a much higher penalty interest rate imposed due to failing to make a payment on time, slightly exceeding their credit limit or having a check returned.
But now, a major credit card issuer is ending penalty interest rates on one its most popular cards, joining a small but growing number of products that no longer seek to punish customers for what may just have been a single small mistake. Chase has just announced that its Slate cardholders will no longer be subject to penalty interest rates if they pay late.
Chase's Slate card has always been especially useful for cardholders who are trying to pay off debt, as it offers 15 months of 0% APR financing on both new purchases and balance transfers, and has been the only such offer for several years with no balance transfer fee (on transfers completed within 60 days of account opening). Slate cardholders receive a standard interest rate of 12.99% to 22.99% depending on their creditworthiness when they applied, which is a variable rate that can change with the prime rate. But starting immediately, for all new and existing cardholders, there will not be a penalty interest rate imposed.
So why the change to drop penalty interest rates? According to Rob Tacey, Chase's vice president for public relations, "As with the recent addition of the credit score dashboard, we have made enhancements to Slate designed to help cardholders best manage their overall credit health." Further, Chase cardholders can utilize its Blueprint program, which allows them to avoid interest on some charges by paying them in full, while carrying a balance on others. Blueprint also offers budgeting and goal-setting tools. There is no charge to use Blueprint, and no annual fee for this card.
1. Discover it. This card has never had a penalty interest rate. Currently, the Discover it card is offered in several versions including the it Chrome, it Miles and the new Discover it NHL card which features the logo of your favorite National Hockey League team. Other features common to all Discover it cards include a free monthly FICO score, 100% US based customer service, and cardholders first late payment fee waived. There are no annual fees for these cards.
2. PenFed Promise. PenFed stands for the Pentagon Federal Credit Union, which was created to provide financial services for members of several military, defense, and government organizations, as well as their families and household members. The PenFed Promise card offers a standard interest rate of 7.99% to 16.99% (variable), depending on the applicant's creditworthiness, and no penalty interest rate. In addition, this card boasts having no annual fees, foreign transaction fees, cash advance fees or late fees.This card was even named the Best Simple Credit Card in America for its easy-to-understand fee structure. To apply, you must be a member of the credit union, which you can be eligible to join on the basis of your affiliation with one of many qualifying organizations, including some military support charities that require just a small fee to join.
3. Barclaycard Ring. This card allows customers to interact with the card issuer and help shape its terms and conditions. Community members propose new ideas and vote for ways to make the card better. In addition, cardholders can ask questions online directly to the three community managers. So not coincidentally, it also has a very simplified structure for its rates and fees. All cardholders receive a standard interest rate of 8% (not 7.99%), which applies to new purchases, balance transfers, and even cash advances, with no penalty interest rate. There is no annual fee for this card.
4. Citi Simplicity. Simplicity lives up to its name by offering no late fees and no penalty interest rates. But in addition, it also offers the longest promotional financing offer available. There is no annual fee for this card.
Whenever you plan to apply for a credit card, it's good to know where your credit stands, since your credit score is a major factor in determining your interest rate. You can get copies of your free annual credit reports at AnnualCreditReport.com.
Note: It's important to remember that interest rates, fees and terms for credit cards, loans and other financial products frequently change. As a result, rates, fees and terms for credit cards, loans and other financial products cited in these articles may have changed since the date of publication. Please be sure to verify current rates, fees and terms with credit card issuers, banks or other financial institutions directly.
More From Credit.com