What Is the CSS Profile and Will You Need It to Get Financial Aid?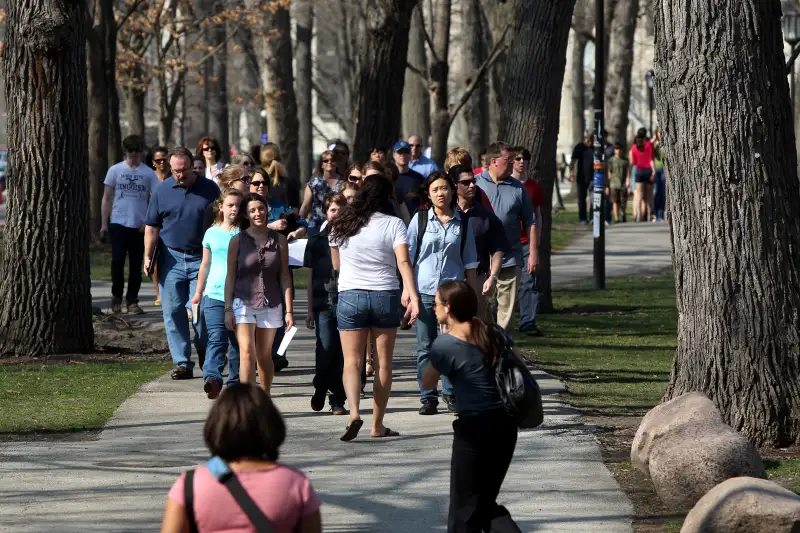 Chris Sweda—MCT via Getty Images
The CSS/Financial Aid Profile is an online aid application used by some 300 colleges and scholarship providers. It is administered by the College Board, the organization behind the SAT and other standardized tests.
Unlike the more widely used Free Application for Federal Student Aid (or FAFSA), which is required for any kind of federal aid, as well as for assistance from most states and colleges, the CSS Profile is just for private, non-federal aid.
You need to file a CSS Profile only if you are looking for aid from one of the organizations or colleges on this list.

Also unlike the FAFSA, the CSS Profile isn't free. Creating an application and sending it to one college or scholarship program costs $25; each additional college or program is $16. The College Board will waive the fees for low-income, U.S.-based students who are applying to college for the first time.
The CSS Profile requires much more financial information than the FAFSA. Besides providing family income and savings information, you'll have to report the value of your home, retirement accounts, and small business if you have one. But the CSS Profile also takes into account more expenses, such as the cost of living in your area and any money your family spends on private schools. According to the College Board, completing it generally takes from 45 minutes to two hours.

NEWSLETTER: COLLEGE_PLANNERSign up for COLLEGE_PLANNER and more View Sample
You can learn more about the CSS Profile and how to fill it out at the College Board website.