JetBlue's Cuba Flights Launch August 31, Starting at Just $99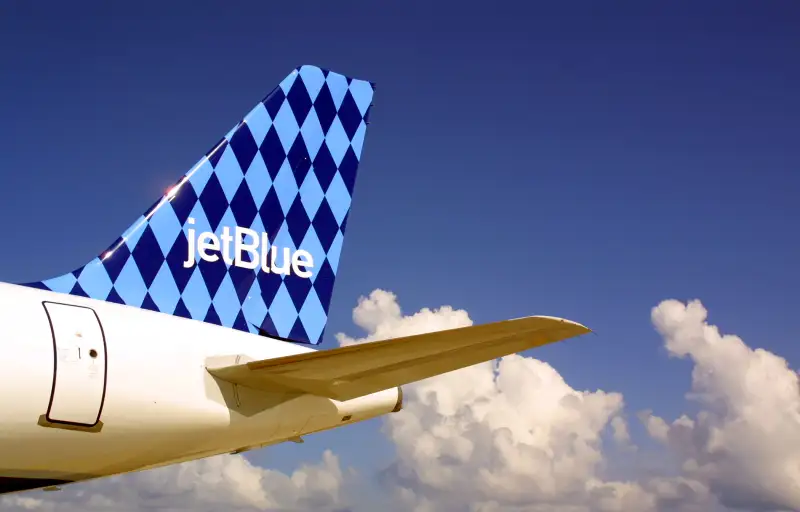 This week JetBlue announced that it will begin regularly scheduled commercial flights to Cuba on Wednesday, August 31, with fares starting at just $99 each way.
The total cost of a round trip could be as low as $204, with all mandatory taxes and fees included. Availability at such a cheap fare is limited, but we did a search of the route this morning and indeed were able to find a flight departing on August 31 and returning one week later for a grand total of $204. It's "the lowest Cuba fare announced so far by a commercial airline," the Miami Herald reported.
JetBlue's first route to Cuba will connect Fort Lauderdale-Hollywood airport (about an hour north of Miami) to Santa Clara–Abel Santamaría airport (about three hours east of Havana). The airline will fly this route every Monday, Wednesday, and Friday as of August 31, and will launch daily service on October 1. Two other routes are planned for launch with daily service in November, to Camagüey – Ignacio Agramonte Airport and Holguín – Frank País Airport, both from Fort Lauderdale.
When JetBlue's service between the U.S. and Cuba commences, it will be the first time in decades that regularly scheduled commercial flights connect the two nations. In early 2015, the U.S. government announced the loosening up of travel restrictions for Americans visiting Cuba, and U.S.-based airlines rushed to apply for routes when the option became available earlier this year.
Flying to Cuba, typically accomplished via special charters, has been extraordinarily expensive—easily $400 and more typically $700, for flights that lasts as little as an hour. The advent of commercial flights to Cuba has been expected to make the cost of flying to the island nation much, much cheaper. JetBlue's $99 one-way fares are special promotional rates, and most flights will wind up costing more. But it looks like it should be much easier for travelers to pay far less to fly to Cuba compared to the past.
By introducing Cuba flights on August 31, JetBlue will sneak in just before its rivals reach the market. Silver Airways will launch flights from Fort Lauderdale to Santa Clara starting September 1, while American Airlines kicks off service from Miami to five destinations in Cuba during the first and second weeks of September.
Read Next: 5 New Ways for Americans to Book Trips to Cuba
Take note that while travel restrictions for Americans have loosened, visiting Cuba is not as simple as visiting, say, Puerto Rico. All Americans need visas to enter Cuba, and traveling for pure tourism purposes is technically not allowed. Instead, Americans applying for visas need to cite one of 12 possible other reasons, such as visiting family, humanitarian projects, journalism, educational activities, or professional research. JetBlue says it will sell visas at check-in for $50.