ETF Issuers with Currency-Hedged ETFs Ride High on Strong Dollar
Money is not a client of any investment adviser featured on this page. The information provided on this page is for educational purposes only and is not intended as investment advice. Money does not offer advisory services.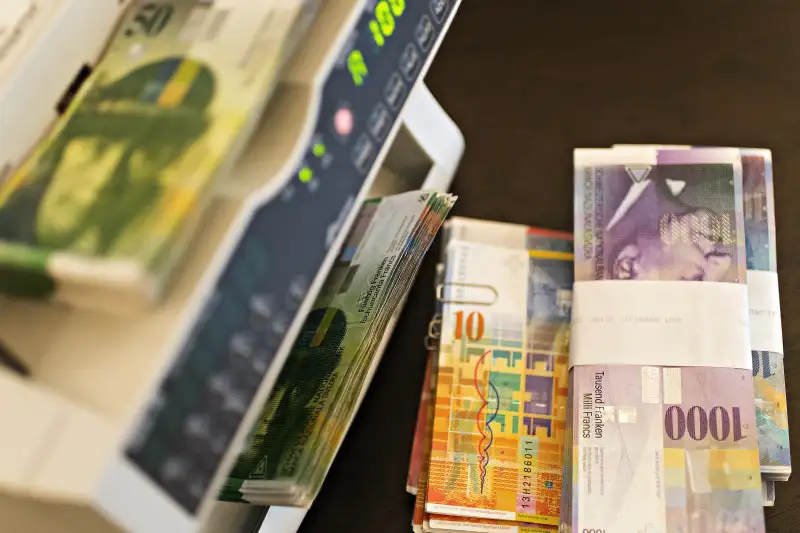 Limina, Michele —Bloomberg/Getty Images
As the U.S. dollar strengthened throughout 2015, managers of currency-hedging exchange-traded funds had a banner year—they collected one of every four dollars invested in U.S. ETFs and rewarded their investors well.
Now, they are doubling down with plans for as many as 41 new currency-hedging funds on file with regulators. But many of those funds may come to market after the easy money in currency hedging has been made.
That could be reflected in some of the new fund proposals from BlackRock Inc's iShares unit and WisdomTree Investments Inc. Both plan to launch funds that continually adjust their currency exposure based on the perceived value of the particular currencies at any time, a trade more nuanced than simply shorting currencies like the yen and euro while buying stocks in Japan or euro zone countries.
In 2015, while the European Central Bank and Bank of Japan eased monetary policy, the U.S. Federal Reserve raised interest rates for the first time in nearly a decade. Foreign currencies have sagged against the dollar, while the stocks of foreign exporters have been boosted because their products and services got cheaper in dollar terms.
Investors flung $47 billion at U.S.-listed currency-hedged ETFs in the first 11 months of the year. There are now $68.3 billion in these assets, compared with only about $418 million in 2011, when the products were fledgling, according to FactSet.
But even some ardent proponents of these investments, such as RiverFront Investment Group LLC, a firm which helped hedged-ETF leader WisdomTree design its first currency-hedged products, are starting to take money off the table.
"You may have seen the end of the easy trade of being short the euro," said Michael Jones, chief investment officer of RiverFront, which pared back its exposure to such hedges for European stocks last month. Shortly thereafter, on Dec. 3, an announcement of additional stimulus by the ECB was found wanting by the markets, pushing the euro up unexpectedly.
Investors who used currency-hedged funds for the most part did well in 2015. WisdomTree's Europe Hedged Equity Fund, delivered a 4.8% gain this year, as the MSCI Europe index slid 4.7%, according to Morningstar Inc data through Monday.
And investors in broad emerging-market funds would have lost only 9.7% year-to-date rather than 16% by using the iShares Currency Hedged MSCI Emerging Markets ETF instead of the far more widely traded iShares MSCI Emerging Markets ETF, the data showed.
But other hedged trades failed to pan out, even as the dollar appreciated 9% against a basket of the euro, yen and four other currencies.
Despite hopes that a sinking yen would lift currency-hedged Japanese ETFs, the Deutsche X-trackers MSCI Japan Hedged Equity ETF's 8.6% gain through Monday is roughly even with the 8.5% gain of the iShares MSCI Japan ETF, according to Morningstar data.
The new funds proposed by WisdomTree and iShares would adjust their exposure to currencies based on market conditions in order to favor recently rallying currencies, those with higher purchasing power and those in countries with higher interest rates, among other factors, according to the filings.
Both WisdomTree and BlackRock decline to comment about funds that have not launched, but some of the filings said the goal of the funds is to limit investors' losses when foreign currencies depreciate while also allowing investors to profit when currencies appreciate.