Debt Collector Now Owes $33K to Woman Harassed Over $350 Debt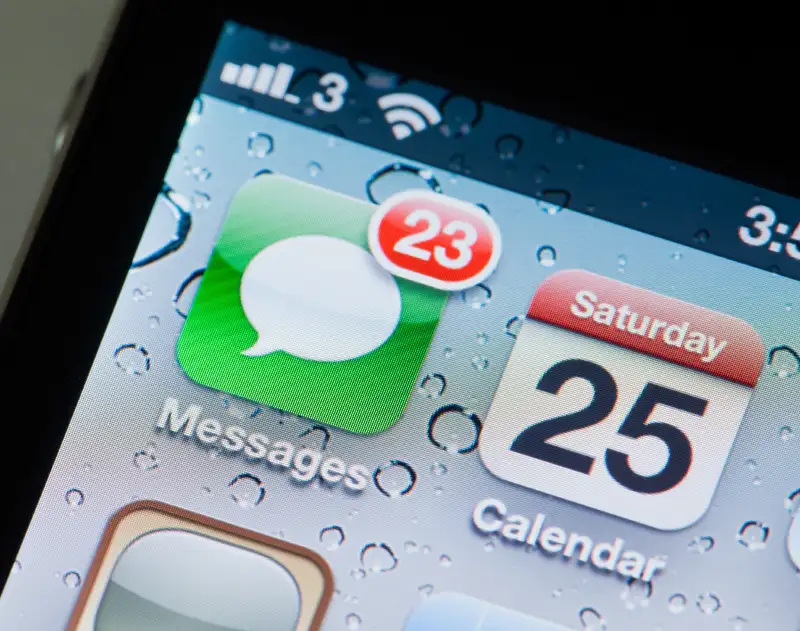 In what some people might find a satisfying turn of the tables, a debt collector has been ordered to pay a debtor $33,000 for harassing the woman over $350 of late payments on a used car, ABC News' "20/20″ reports.
Jessica Burke sued the collector, who operates under the pseudonym John Anderson, for violating her privacy rights and using abusive collection tactics, which are prohibited under the Fair Debt Collection Practices Act. According to the "20/20″ report, Anderson didn't show up to court, and a judge issued a $33,000 judgment against him on June 29, 2009.
Burke said she received at least 15 text messages a day, and even after she returned her car to the finance company, the collection calls didn't stop. She had repaid her debt, she said, but the torture continued.
There's a lot of he-said, she-said in this story: Anderson told "20/20″ he never sent harassing text messages, claiming it was the collector with the financing company. Anderson said he got mad after Burke got in a "physical altercation" with a woman he sent to repossess the car, which Burke denied to "20/20″. Burke said the collector claimed to have told her employer about the debt and knew the names of her co-workers.
"I can't tell you how many times I told him to stop," Burke told the show. "There were times where I was crying on the phone, begging him to stop."
Burke may have won the lawsuit, but Anderson told "20/20″ he'll never pay her. (That doesn't change the high likelihood that the judgment will severely damage his credit score.) Burke doesn't seem too bothered by that, saying she won't chase him over the money, because she can move on without being bothered.
The case could theoretically go in some interesting directions, even though it seems both parties are uninterested in continuing the struggle. Burke could probably hire a debt collector to go after Anderson, which is entertaining in its irony, at the very least. Anderson is presumably an experienced debt buyer and could probably get that $33,000 judgment for much less than it's worth, though it seems unlikely whoever owns his debt would want to sell it to him.
The whole thing is a little bizarre, particularly when you think about how $350 in overdue payments ended up in a $33,000 judgment for the collector. Breaking the law to go after $350 hardly seems worthwhile, though there are plenty of stories of collectors violating the FDCPA. Still, debt-collection horror stories like this aren't the norm. More than anything, it's important for consumers to understand their rights when dealing with collectors, so rogue collectors can be brought to justice and consumers can make the collection account as manageable as possible.
If you want to make sure you don't have any collection accounts in your name, you can check your credit reports for free once a year under federal law. You may also want to monitor your credit scores on a regular basis. A major, unexpected drop in your scores could signal a collection account hitting your credit file. You can check two of your credit scores for free every month on Credit.com.
More from Credit.com
This article originally appeared on Credit.com.