What Happens to My Debt If I Get a Divorce?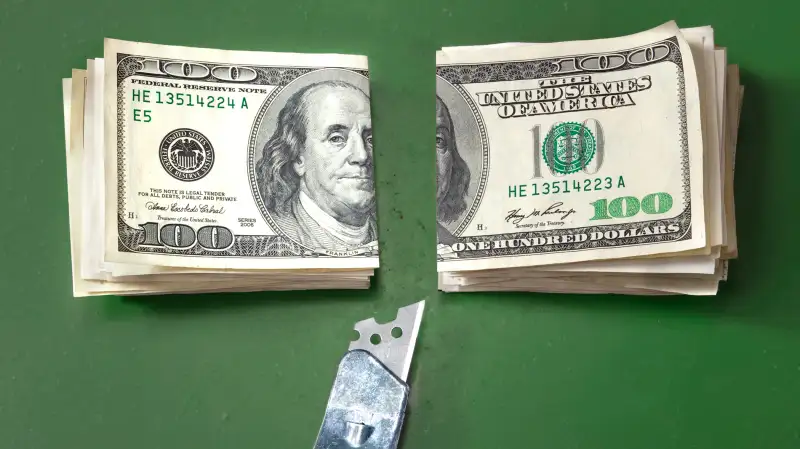 John Kuczala—Getty Images
While you might have known that marital assets are separated during divorce, did you know that debts are as well? Yes, debt, just like any other possession, has to be divvied up and re-distributed during divorce. Unfortunately, this can make an already difficult process even more stressful. However, understanding how your debts might be split before entering your proceedings could help you better plan for your new life and give you peace of mind. Here is an easy-to-understand breakdown of what happens to your debt during a divorce.
Credit Card Debt
The responsibility of credit card debt during divorce tends to be decided by whether or not the credit card was under a joint or single account. While the rules on joint accounts vary from state to state, most cases consider marital debt to be any debt accumulated during the partnership, regardless of whose name appears on the account. This means you'll most likely be considered partially responsible for debt on the account, whether or not you were the one to make the payment. Separate accounts, however, are just that — separate. Whomever's name appears on the account will, more often than not, be awarded full responsibility.
Mortgage
Here's where things get a little complicated. The division of a mortgage isn't as straightforward as credit card debt during divorce. Because a mortgage is typically such a monumental expense, most states offer a variety of options for dealing with the situation. Ownership of the mortgage will typically be awarded to someone who makes significantly more than their former spouse or has been awarded full custody of the former couple's children. In either of these situations, one party will be required to buy out the other's equity in the house. Of course, the couple can decide to bypass all of these decisions and simply sell the home if they so choose.
Medical Expenses
Depending upon where you live, your state might have a different view on whether or not you and your former spouse share medical debts. "Community Property" states (Arizona, California, Idaho, Louisiana, Nevada, New Mexico, Texas, Washington and Wisconsin) all debt will typically be divided amongst all parties. While this might greatly simplify the process, it leaves you open to taking on debt that you had no part in acquiring. In "equal division property" states however, the court will take a variety of factors into consideration when determining the responsibility of medical debt. This will usually include whether or not you and your spouse were living together at the time the debt was acquired, whether or not you were legally separated at the time, whether or not the debt falls under the umbrella of "necessary care," and what impact that debt might have on any children you and your former spouse might have had.
While divorce is far from an easy process, knowing how it might affect your financial situation can really help you reduce the stress and handle other expenses it brings. Take the time to sit down and look through all your financial documents: bills, credit statements, loan papers, etc. Pull your free annual credit reports to see what accounts are reported in your name, and periodically revisit them to watch for important changes. Creating a financial snapshot can help your and your attorneys determine the best course of action for you and your family.
Read next: Can a Debt Collector Come After Me If I Never Got a Bill?
More From Credit.com: