The Dark Side of Retailer Credit Cards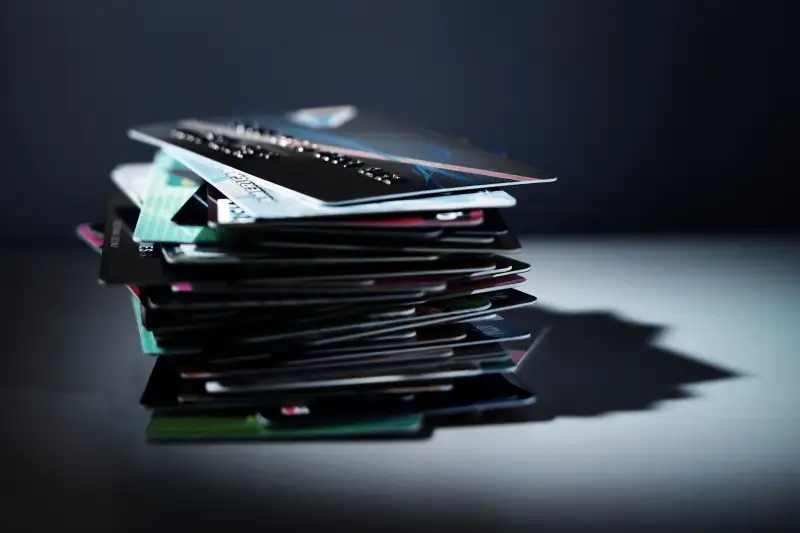 Look, we get it: When you're living on a budget, every discount helps.
So it's no wonder that you're tempted when the salesperson at your favorite store asks, "Would you like to save an additional 15% by signing up for our credit card?" A study from earlier this year by CreditKarma found that one in five Americans said yes at least once over the previous two years.
Next time, though, think twice. A new analysis by CreditCards.com reveals just how much damage retail cards can do to your budget.
The average annual percentage rate on these cards, the study found, is a massive 23.23%, up from 21.22% in 2012. That compares to 15.03% on general-use cards today.
If you pay your bill off in full every month, you'll never be affected by that subprime-like rate. But if you carry a balance, notes John Ulzheimer, a credit expert at CreditSesame.com, "whatever discount you got at the register will be eaten away really quickly, and you'll end up paying more for the merchandise than you would have if you'd used a general-use card."
CreditCards.com ran the math, and someone who charges a $1,000 TV and pays only the minimum would need 73 months to pay off the debt and incur $840 in interest charges over that time. With the average card, it's 56 months and $396.
So much for that $150 discount. Instead of getting the TV for bargain rate of $850, you'd be paying $1,690.
The Really Long-Term Cost
There's another downside to retail cards: They have the potential to cut down your credit score.
First off, a few points are shaved off every time you apply for new credit. Then there's the fact that any new card will reduce the average length of your credit history, and this makes up 15% of your FICO score.
But the greatest impact these cards can have on your score is due to something called your utilization ratio, or how much of your available credit you're using both on each card and across all your cards. A hefty 30% of your FICO score is based on your available credit. Problem is, store cards have very low limits, making it very easy to leverage these cards to the hilt.
If a store card is your only card, and it has a $750 credit limit and you're using $500 of it, you've got a 66% utilization ratio, which could send your score south of the benchmark required to qualify for the best terms on loans. "And if you'll end up with a higher interest rate on an auto loan and home loan, that $20 in savings [from the upfront discount] is not worth it" says Ulzheimer. You could end up paying thousands more over the life of a loan.
As an example, let's say you were taking out a $200,000 on a 30-year fixed-rate mortgage. With a 760 FICO score (out of 850) you'd qualify for the lowest rate of 3.83%, according to FICO. If your score were 100 points lower, your rate would be 4.45%—and you'd pay an additional $25,662 over the life of the loan.
"Comparatively $500 on a total available credit limit of $20,000 is a 2.5% utilization, which is immaterial," says Ulzheimer. It probably won't affect your score.
Who Can Risk It
So if you're someone who's already got a stable of cards and is vigilant about paying them all off in full, adding a retail card is probably fine once in a while. But reserve it for those times when you're making a really big purchase—like buying a mattress or closing out your wedding registry—when the discount will add up to real money.
Or, get a card from a retailer you really do purchase a lot from anyway, since you could benefit from ongoing perks. Of the 36 retailers that CreditCards.com surveyed, 22 offered low-rate introductory financing, instant rewards, or both. Several offered special deals available only to cardholders.
No matter what, definitely don't open an account within a month of refinancing or applying for a mortgage.
Related:
Money 101: How do I improve my credit score?
Money 101: How do I pick a credit card?
Money 101: How do I get rid of credit card debt?