Save up to 60% on This Diaper Bag That Moms Say 'Holds EVERYTHING'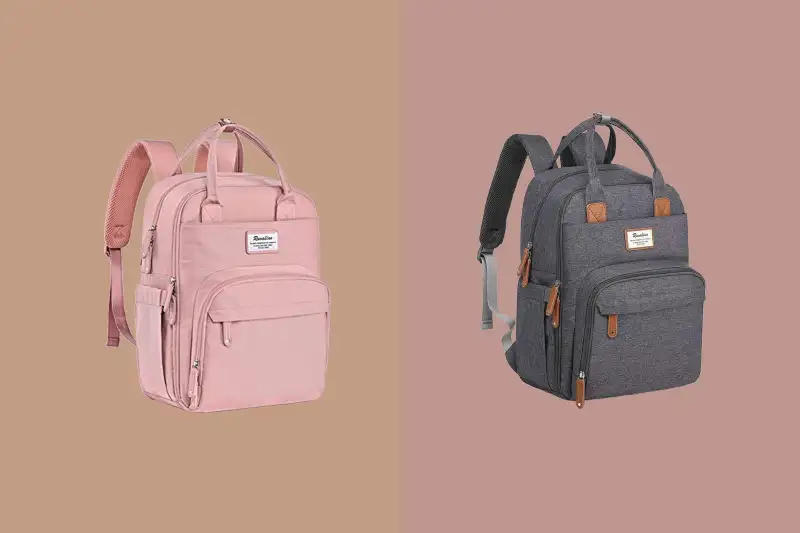 Moms, are you looking for an amazing deal on a diaper bag that can hold everything you need? Look no further because we have just the deal for you! Amazon's top-rated diaper bags are here to make your life a little bit easier, and your wallet a lot happier with discounts of up to 60%. We've scoured the internet to bring you this stylish and functional diaper bag — this deal is so good, you won't want to pass it up.
Ruvalino's diaper bag is an attractive and versatile choice for moms and moms-to-be. Its spacious yet compact design is perfect for holding all the baby essentials. It also includes two big zipper closure compartments and 17 versatile pockets that are thoughtfully arranged to keep it organized and clutter-free.
This diaper bag backpack also provides convenience on the go with an extra-wide opening and dual zippers that make it easy to access even with one hand. The insulated pockets can hold most wide-neck or tall baby bottles, while the cushioned shoulder straps and padded back panel are great for light carrying and added comfort. Check out all the cool colors this diaper bag comes in and save up to 60% with Amazon's flash sale — hurry up and buy before stocks run out!
Ruvalino Pink Diaper Bag Backpack: $40.49 (was $89.99)
Ruvalino Black Diaper Bag Backpack: $41.39 (was $89.99)
Ruvalino Dark Gray Diaper Bag Backpack: $33.59 (was $89.99)
Ruvalino All-In-One Diaper Bag Backpack: $46.99 (was $79.99)