How to Enjoy Disney World on the Cheap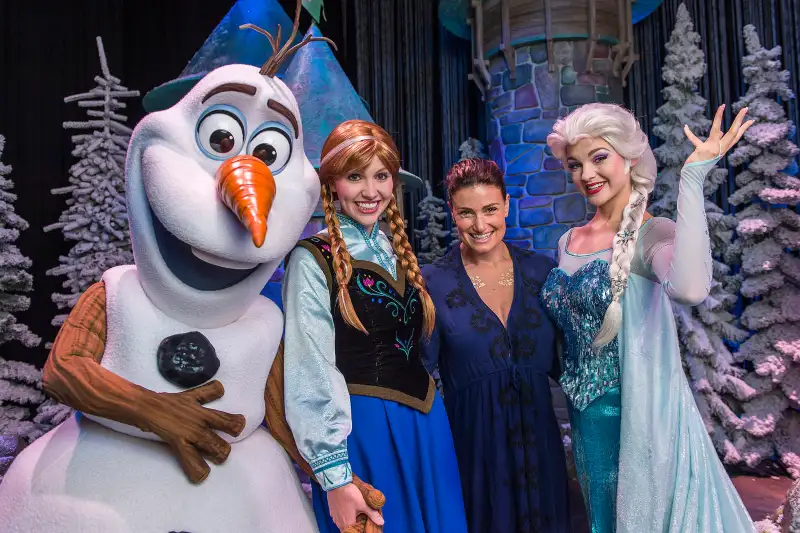 Since we live in New York, my four-year-old daughter hasn't yet confronted us with the mighty D-word. That's right: Disney. However, as she's getting older, we've been seriously contemplating a trek. But the price tag can be a bit intimidating.
Think you can't afford a Disney World vacation? Think again. Here are a few ways to ease the financial burden, as well as some smart tips that will keep more dollars in your pocket.
1. Travel
If you're going to fly, try booking early — really early. You can also save on airfare by flying into different airports, experimenting with different arrival dates (think mid-week versus weekend), and using tools like Kayak's flight search to both track and compare prices. (See also: 10 Flight Booking Hacks That Can Save You Hundreds)
Read next: A Month-by-Month Guide to the Best Places to Travel in 2016
2. Accommodations
A lot of people think they need to stay in the Disney resorts to have the best experience. But that just isn't true. You can have a great time and save money by investigating hotels that are just a few miles away.
My family always stayed at an Embassy Suites. The place came complete with an awesome pool, complimentary breakfast, cocktail hour, and other fun family events. We also had a small kitchenette in our room and lots of space for a family of four at a fraction of the resort price.
Concerned about transportation to the parks? Many nearby hotels offer free shuttle services that run all day, possibly eliminating your need to rent a car. Yes, the Disney hotel package deals can look appealing — but do your research. Map out a few hotels that meet your budget and other criteria. Then call them to see what kinds of perks they offer.
Read More: 6 Luxe Travel Destinations That Are Cheaper in Winter
3. Tickets
There's really no "off season" at Disney, but the crowd is less intense from mid-January through March. Weekends also tend to be bustling because locals flock to the parks for quick getaways. Mousesavers.com shares that during peak times, not only are hotels and tickets more expensive, but Disney even raises its food prices.
According to these sites, the best times to visit (with regard to both crowds and prices) include:
Mid-November through mid-December (except Thanksgiving)
Mid-January through mid-February
First three weeks of May
Late August through September
If you don't have a lot of flexibility with timing, you can still save on tickets. Sites like Undercover Tourist offer tickets at reduced rates. You may even be able to score a deal by heading to the local Orlando Walmart for discounted multi-day tickets.
And don't forget to check out Disney World's Special Offers page. The parks give discounted rates to military, Florida residents, and more. Call ahead to see if you qualify or check with other groups (for seniors, union members, AAA, etc.) that might offer discounts.
Read More: 7 Popular Vacation Spots That Aren't Worth the Money (and Where to Go Instead)
4. Food
When you're walking around the parks all day, you're going to get hungry and thirsty. Think ahead by packing your own snacks and beverages in a small backpack versus buying them individually at the park. A single bottle of water costs several dollars, so bringing your own (or a reusable bottle to refill at fountains) is a solid idea.
With meals, pick and choose your splurges. There are plenty of off-campus restaurants you can enjoy on your way to and from your park visit. Try clipping coupons before you go or look for offers directly on the restaurant's website. Packing some sandwiches and snacks can ease your hunger at lunch. And if you choose a hotel that offers a free breakfast, you're going to save big on the most important meal of the day.
Read More: Frugal Vacations the Entire Family Will Love
5. Other Ways to Save
I have a friend who paid for her first trip to Disney (hotel and tickets) entirely through credit card points. Use any cash rewards credit card or airline rewards card to rack up on miles, and you can save up enough to pay for your trip in no time.
You'll probably be tempted to get all sorts of trinkets and other souvenirs. Setting a budget ahead of time can help with those impulse buys. And who says you have to buy stuff in the park? Check out the nearby Disney Character Warehouse for authentic souvenirs at low prices.