Dollar Scholar Asks: When Is Getting a New Credit Card Worthwhile?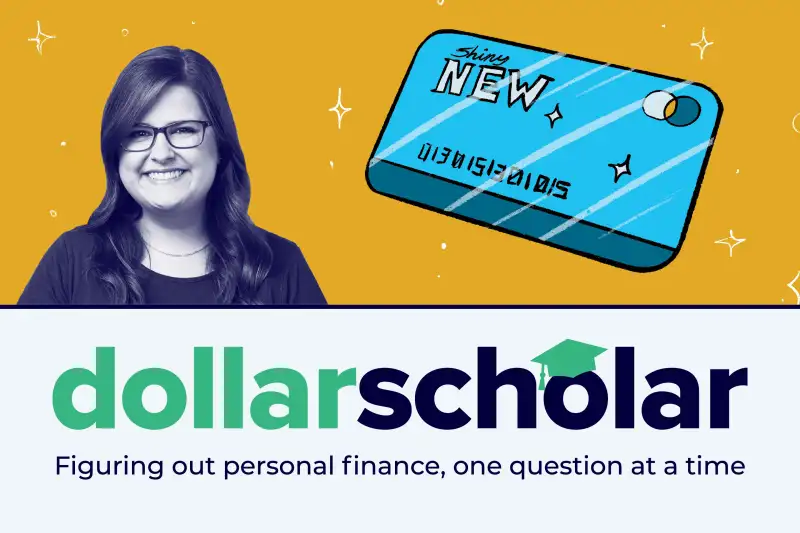 This is an excerpt from Dollar Scholar, the Money newsletter where news editor Julia Glum teaches you the modern money lessons you NEED to know. Don't miss the next issue! Sign up at money.com/subscribe and join our community of 160,000+ Scholars.
---
There's nothing like traveling in Europe. I love the history, the art, the architecture, the food, the drinks, the shopping... I could go on forever. In fact, I can only think of one thing I don't love: the 2.7% foreign transaction fee my American Express Blue Cash Preferred tacks on to all purchases made in other countries.
I ran into this issue earlier this year while planning a trip to Italy, leading me to consider applying for a travel-focused credit card without this surcharge. In addition to saving money on foreign transaction fees, I could also snag the 60,000-point bonus the Chase Sapphire Preferred offers to new customers.
This isn't the first time I've found myself wanting a certain credit card for a specific perk. (The Jonas Brothers frequently have special Citi presales where cardholders can snag good seats before the general public gets access.) But maybe acting on these whims is a bit short-sighted.
What's a "good enough" reason to get a new credit card?
In general, there are a lot of solid arguments for why I should have multiple credit cards.
For one, it can help my credit utilization ratio, a measure that can impact my credit score. My credit utilization ratio is calculated by looking at how much credit I'm using across all my cards in relation to how much I have available. More cards = more available credit = a lower credit utilization ratio = a better credit score.
Opening a new credit card can also help me establish a broader credit history and a record of on-time payments: two other factors that are important to my credit score.
That's why Winnie Sun, managing partner of Sun Group Wealth Partners, works with clients whenever they have a major expense coming up to find offers that make sense for their lives. Together, they do a sweep of deals, taking a "holistic approach with their expenses so that their credit card points and miles help them achieve a financial goal," she says.
Take a parent who needs to pay for college dorm supplies, for example. If they're also planning a Disney vacation — for which they were going to buy plane tickets anyway — it's worth researching ways they can use the first purchase to fund the second.
Sun says applying for a new credit card should involve some homework. It shouldn't be an impulsive thing, she says, like "'Oh, wow, they sent a flier in the mail, this sounds great, I'll do it.'" Instead, I should identify cards I'm interested in and track what sort of offers they make available over the next few months.
"Try to see this as something that will work into your daily life," Sun says. "Look at credit cards you think are going to have longevity in your wallet."
John Taylor Garner, the founder and CEO of awards optimization platform Odynn, suggests I take an honest look at the true value of each card I'm considering — and how frequently I'll reap its purported benefits.
"If you're going for a card just because it has a juicy signup bonus and you may or may not use it, you might cancel after a year," Garner says. "It's not worth it."
Typically, applications for new credit cards trigger what's called a "hard" inquiry on my credit report where the lender pulls my information to see if I'm a responsible borrower. A hard inquiry decreases my credit score by about five points, and while it will recover with time, multiple hard inquiries can add up fast and ding my standing.
That's one reason Garner recommends running the numbers on credit card perks before I apply.
For instance, say I'm always traveling with a partner who has an American Express Platinum Card that gives them the ability to hang out in special airport lounges for free. A guest pass every time I want to go with them into the lounge is $50.
The annual fee for the card is $695, which is about 14 guest passes, or seven round trips. If I travel that often, the card basically pays for itself.
It's up to me to decide what's important and measure that against the cost of the card. There's also the cost of my time and stress. In the case of my concert example, Garner encourages me to consider: How many shows do I go to? How much time would I be saving not having to wait in endless Ticketmaster queues? Are there any concert ticket discounts I can score?
He points out, too, that the fee for something like a Citi Premier Card is $95. This can lower the threshold and change the should-I-do-it calculus. Whereas a $695 AmEx card might not make sense for an infrequent traveler, "[even] if you're going to one concert, it might be worth the Citi card for the perks of it," Garner says.
He personally tends to only consider new cards if their signup bonus is over $500 (or the equivalent of $500, which generally shakes out to about 50,000 miles). Under that, he's not interested unless the card really provides something special.
"Every person's different, and they all have different needs," Garner says.
The bottom line
A "good enough" reason to sign up for a credit card depends on the lifestyle of the person applying. I should try to be rational about my approach and make time to study the benefits before taking the plunge.
"We don't just spend money for the sake of spending money," Sun says. "What does it replace? The money you don't pay for that vacation, for example, could go towards your retirement or the down payment fund for your new house. [It's] doing that calculation."
More from Money:
The 50 Best Places to Travel in 2023
Google Just Released a Secret Weapon to Help You Avoid Overpaying for Flights
Why Ticket Service Fees Are so Annoyingly High — and How to Avoid Them