Now You Can Get a Salad With Your Domino's Pizza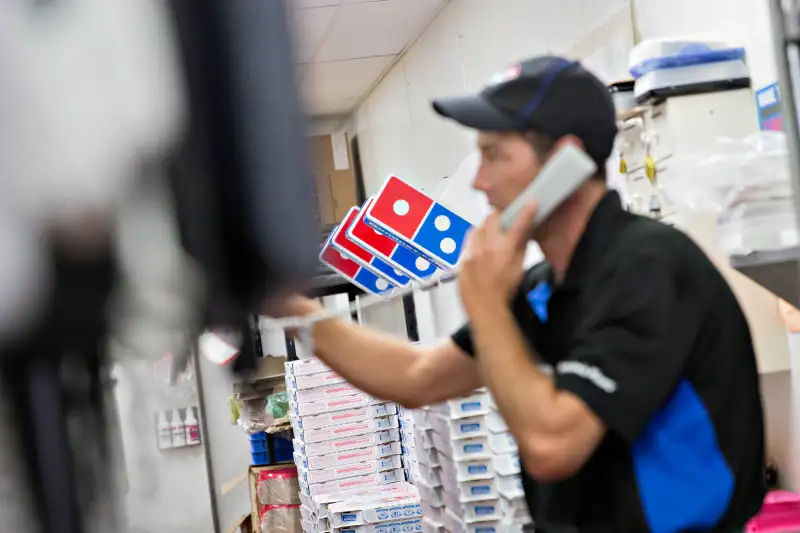 Bloomberg via Getty Images
Domino's Pizza will begin selling salads nationwide on Monday through a partnership with Ready Pac Foods to broaden the appeal of its menu amid intense competition from other restaurants and retailers, including grocery stores.
The pizza delivery chain previously had offered salads at roughly one-fifth of its more than 5,000 U.S. stores.
Domino's will begin delivering salads nationwide "because sometimes, there's that one person who only wants a salad on pizza night," the company said in a statement.
Read More: Pizza Hut Wants to Send Its Workers to College
Domino's will sell each of the three salads it offers for $5.99, when paired with other items from its mix and match menu. When purchased alone, the recommended price is $6.49.
Domino's did not say how much revenue it expected from salad sales.
Ready Pac is known for its bistro bowls and salad kits, which are sold in many major grocery stores.
McDonald's and other fast-food chains have long offered salads to eliminate "veto" votes from diners who may not want burgers and fries.
McDonald's in July said U.S. restaurants will raise food prices far more than supermarkets this year. Many grocery stores have been passing lower food costs on to consumers, while restaurants have been raising prices to offset the hit from minimum wage increases.