The Big Problem With Donald Trump's Childcare Proposal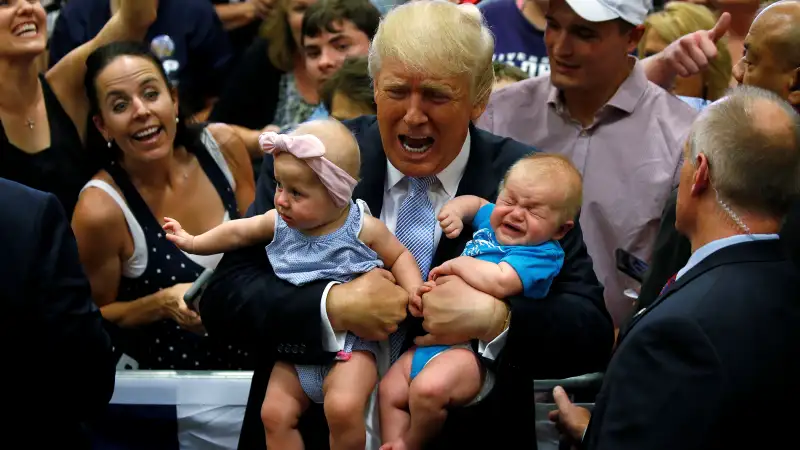 Republican presidential nominee Donald Trump unveiled a new childcare policy Wednesday, and Money listed some questions about the tax implications and potential for implementation for the plan. But there's something else to posit: What about dads?
Trump's proposed policy would extend six weeks of paid leave to birth and adoptive mothers. That's all well and good, and certainly more generous than what the U.S. offers now (which is nada). But men are not included in Trump's proposal at all. When questioned about why that is, Trump's daughter Ivanka, who championed the policy, said that it was intended to help mothers recuperate after childbirth. Yet adoptive mother are included in the policy, which brings us to the first problem: It seems to indicate that the Trump campaign stands behind the "traditional" view that childcare is 100% a woman's responsibility.
A second, related, problem: It reinforces to his critics that Trump is simply pandering to female voters, and not listening to what would actually help them achieve equality in the workplace.
Advocates of paid leave policies have recognized for years the importance of paternity leave as well as maternity leave. When men take time off of work to care for their new children, they not only form better bonds with the baby, but their spouses are able to get back to work, if they so choose, without incurring costly childcare bills. This in turn helps narrow the gender wage and management gaps.
As a result, the mothers benefit, the fathers benefit, the babies benefit, and a family's bottom line benefits. Employers, too, experience less turnover, which reduces their costs overall.
A third problem, as Cosmopolitan reporter Prachi Gupta questioned aggressively in an interview with Ivanka Trump, is that gay male couples are completely excluded from Trump's proposition.
Read Next: Did Ivanka Trump Just Shift the Republican Stance on Parental Leave and Equal Pay?
Firms with more progressive leave policies are aware of the importance for new parents, regardless of gender, to take paid time off to care for their bouncing baby girls and boys. Ernst & Young unveiled a new leave policy in April that extends the benefit to birth (including through surrogacy) and adoptive moms and dads, emphasizing that changing social attitudes about work and family call for more inclusive plans. Specifically, the plan offers 16 weeks of leave for all new parents.
"Traditional gender responsibilities at work and home are evolving and resulting in the need for more progressive parental leave policies to better support women and men in the workplace," Karyn Twaronite, EY Global Diversity & Inclusiveness Officer, said in a press release at the time. "With this in mind, we've expanded our parental leave benefits to enable all of our people to have the flexibility they need to manage their family needs, career demands and transitions, while continuing to experience dynamic career opportunities and development."
In contrast to Trump's plan, Hillary Clinton's proposal, which she debuted more than a year ago, calls for a guarantee of up to 12 weeks of paid family and medical leave to care for a new child, for all workers.
Read Next: Where Presidential Candidates Stand on Equal Pay
Twelve weeks of paid leave for workers, regardless of gender, is recommended by the American Academy of Pediatrics to care for a new baby. Yet paid paternity leave is extremely rare in the U.S. A 2012 Department of Labor study found that "only 13% of men who took parental leave received pay compared with 21% for women." Cultural biases about men, work, and family make it uncomfortable for many to actually take the leave when they're given it: A recent survey by Deloitte found that "54% of survey respondents said they think their colleagues would judge a father who took the same amount of parental leave as a mother."
A federal policy that completely excludes men from guaranteed paid parental leave perpetuates out-of-date attitudes about family and work. If Trump is truly interested in women's equality and helping families generally, a more inclusive parental leave policy is a good first step.
Photographer Johan Bävman documents those Swedish dads who take advantage of the country's generous parental leave benefits to care for their children.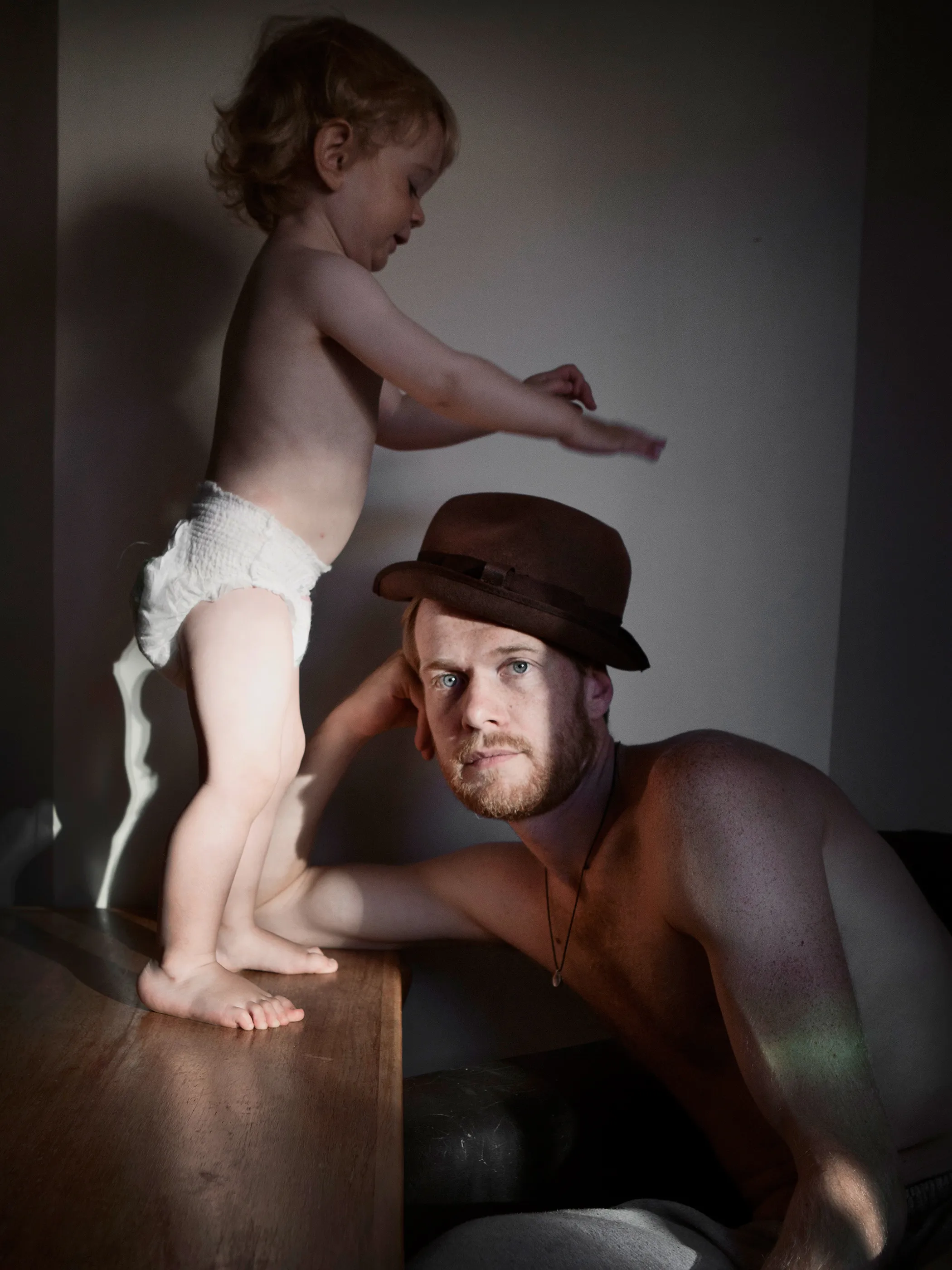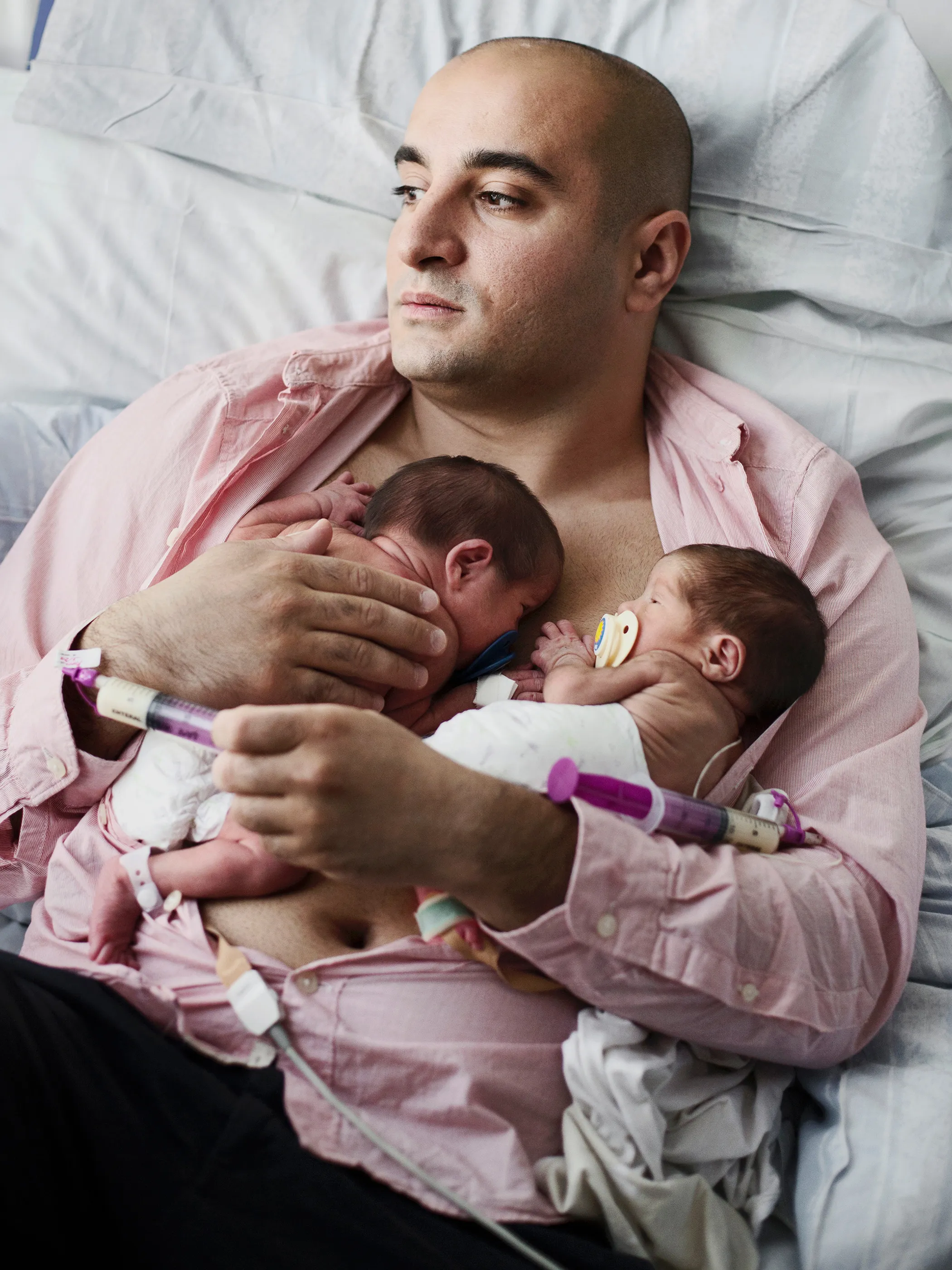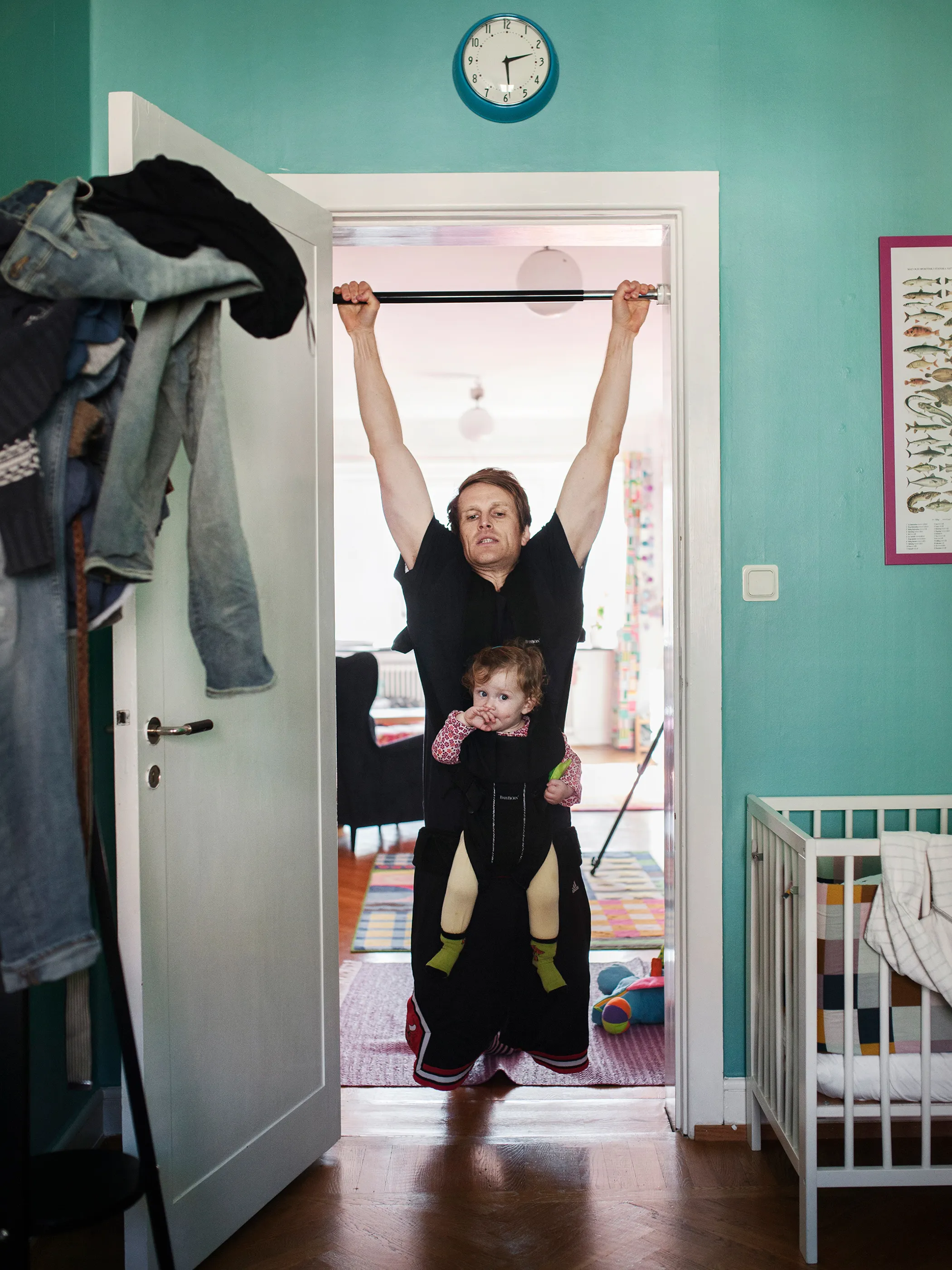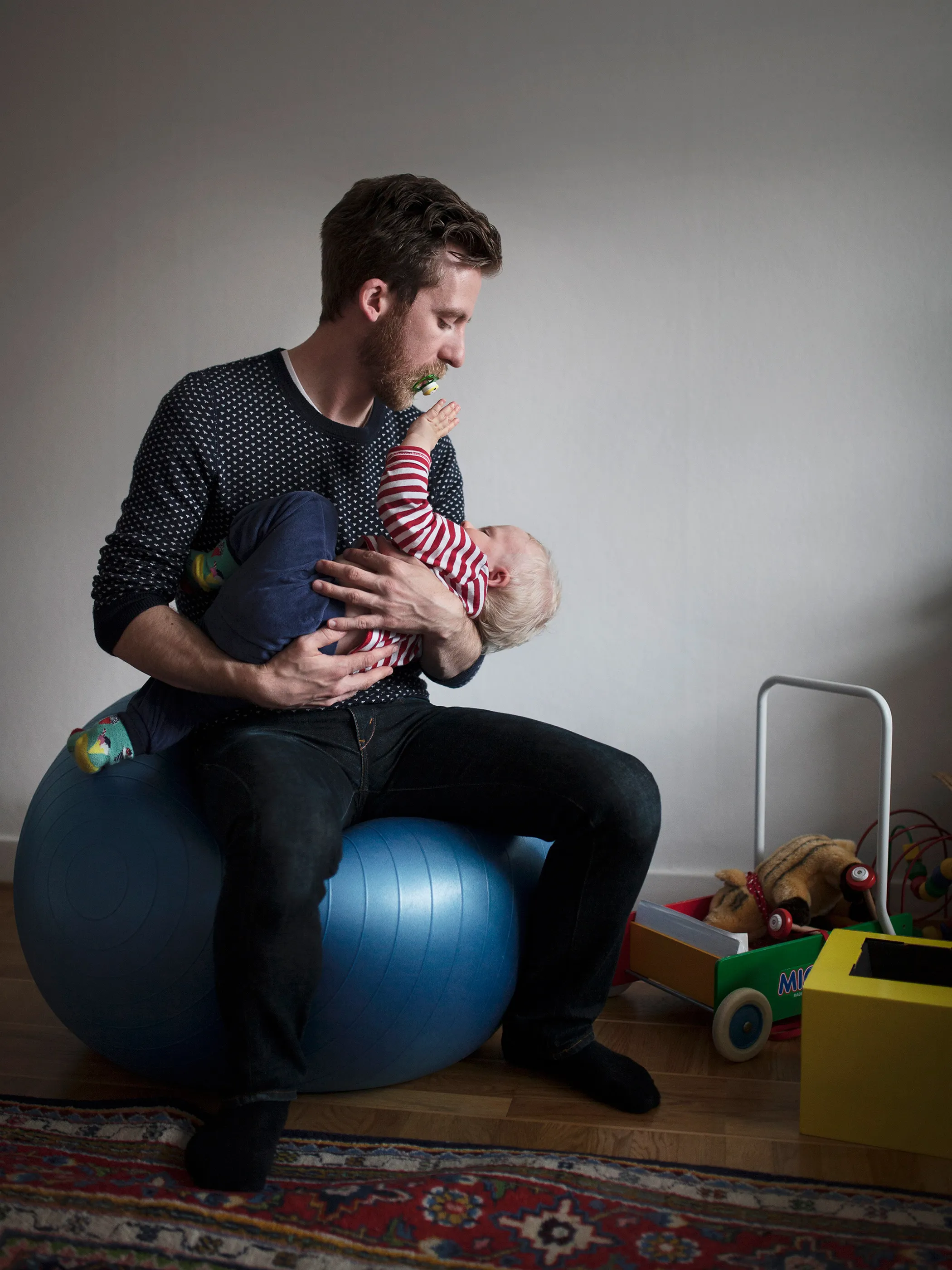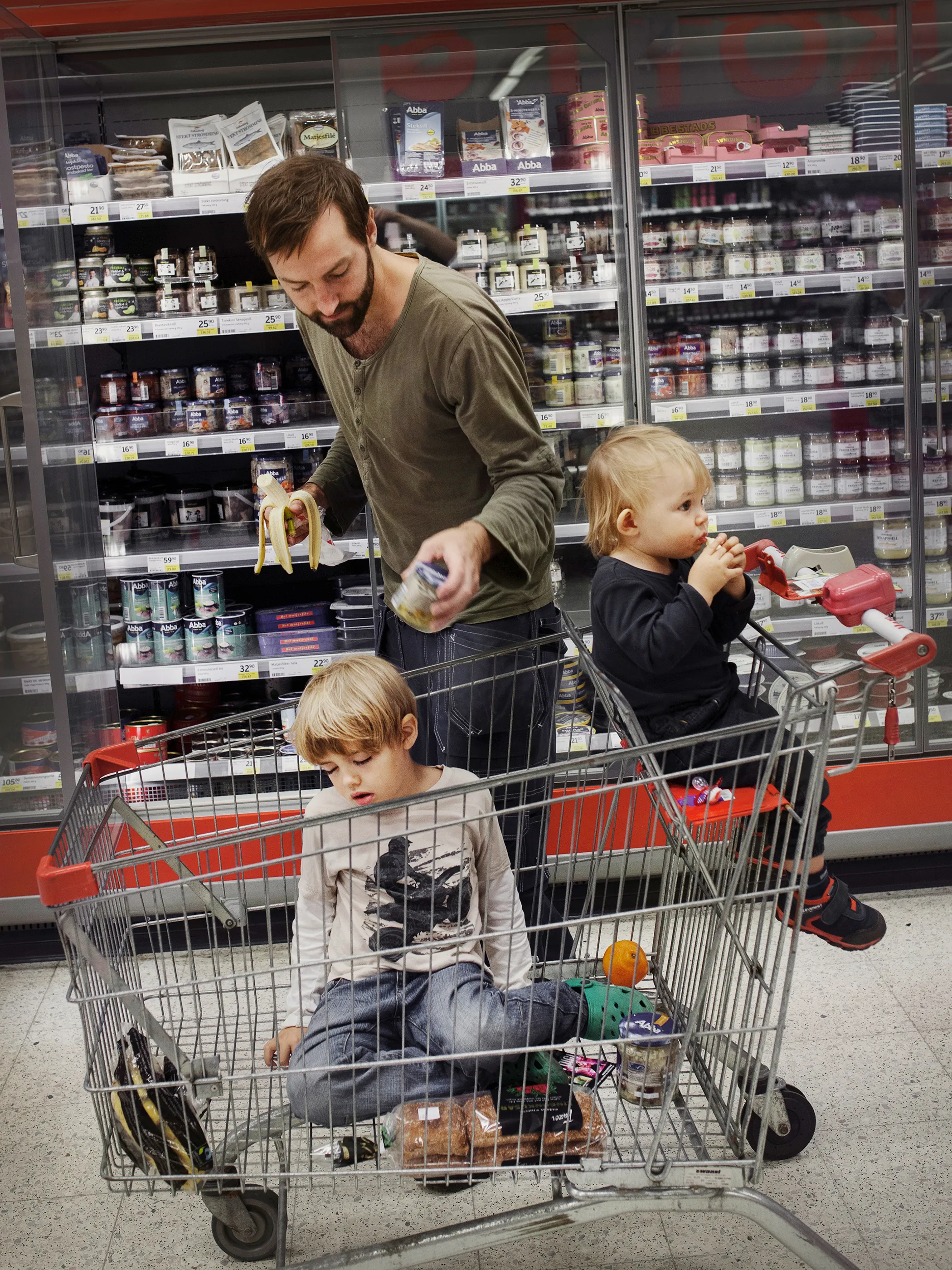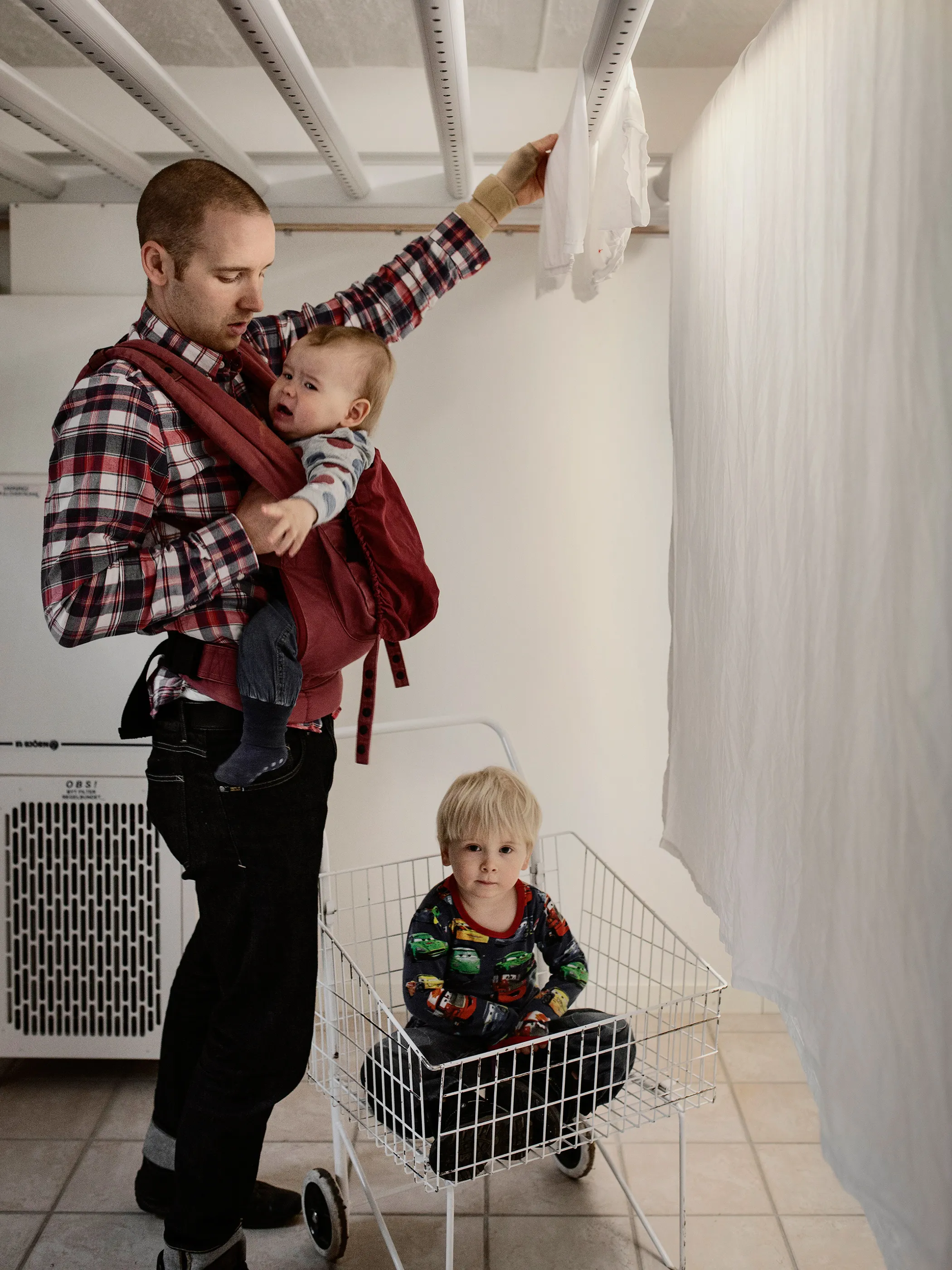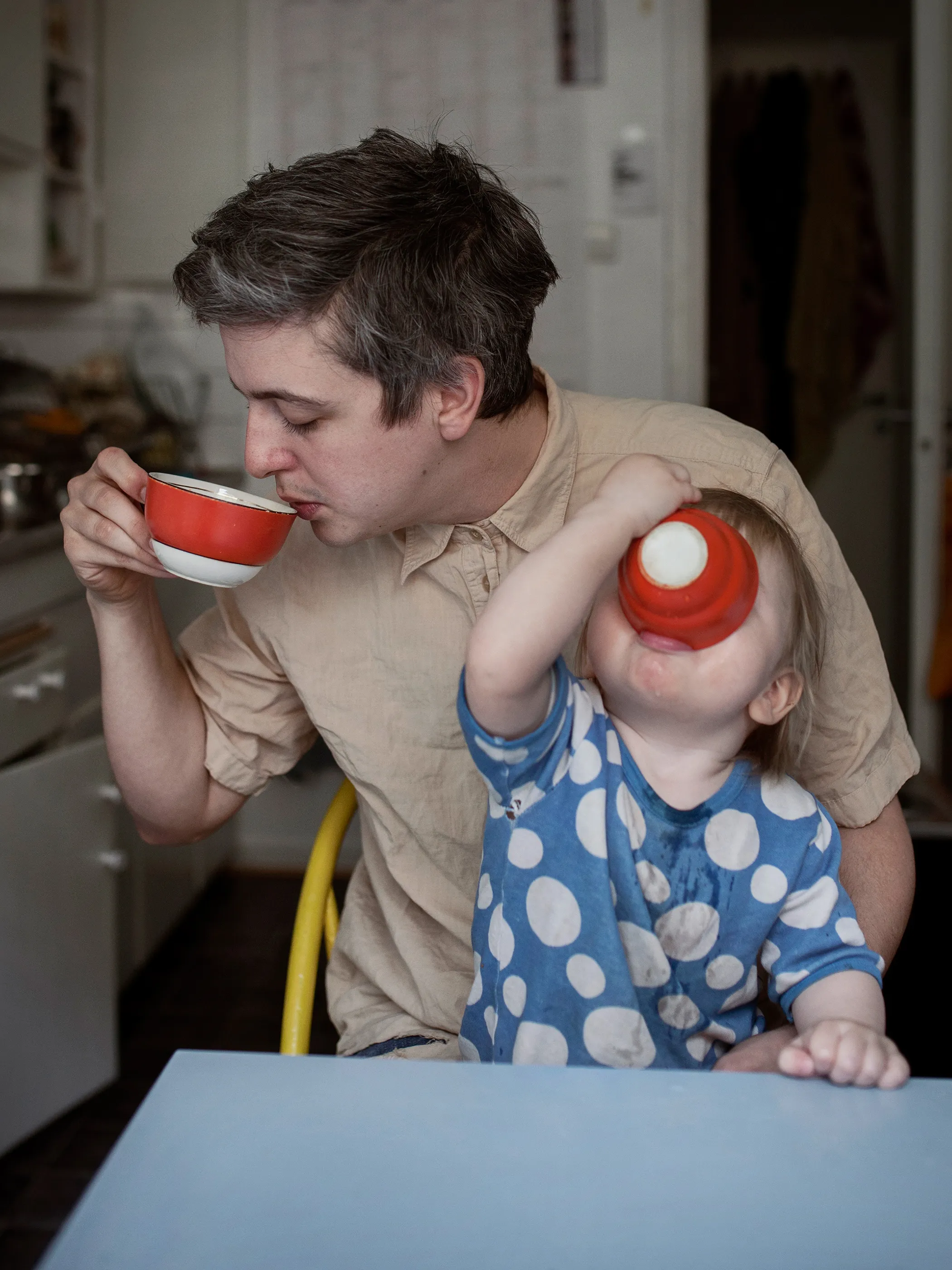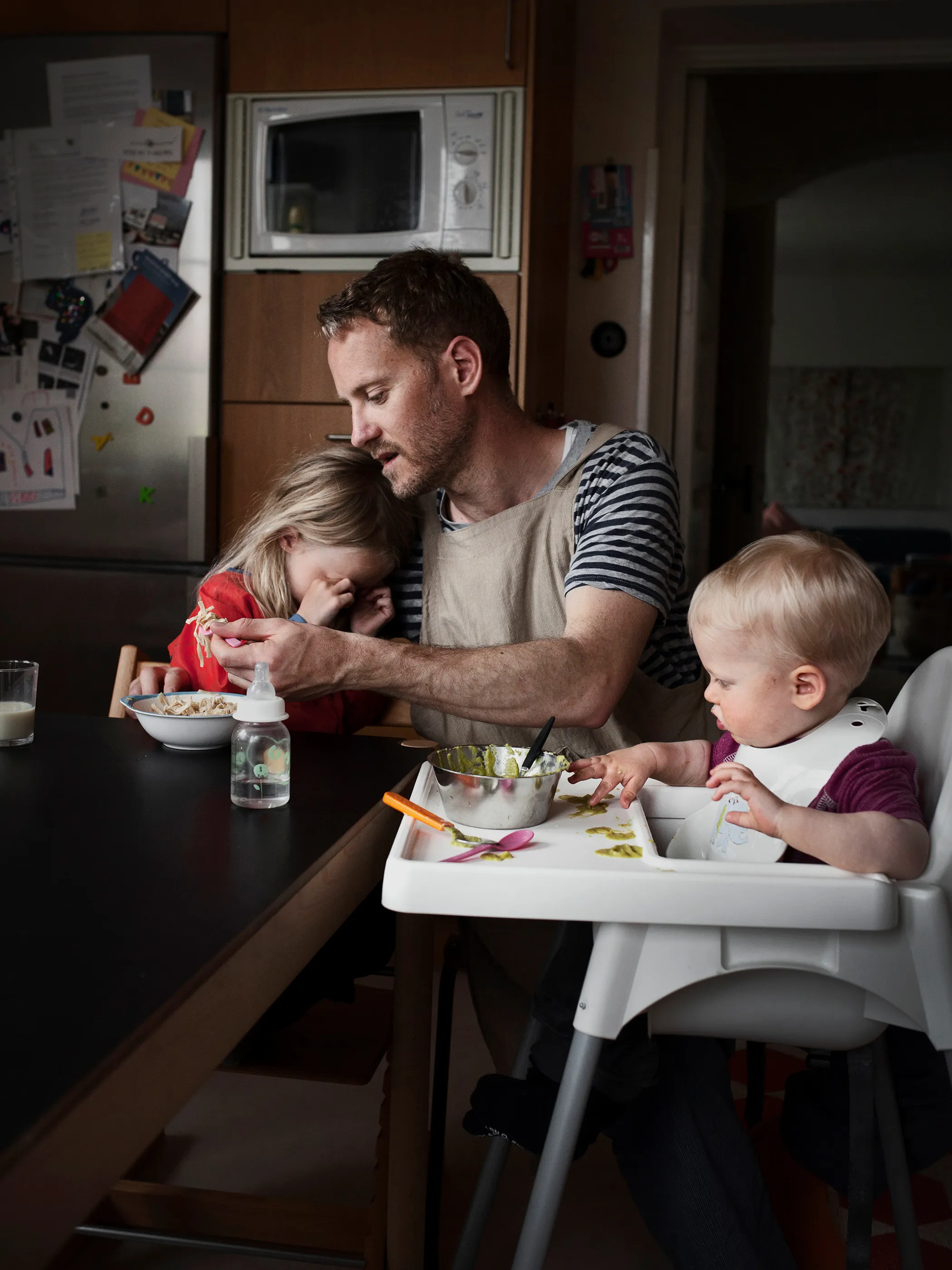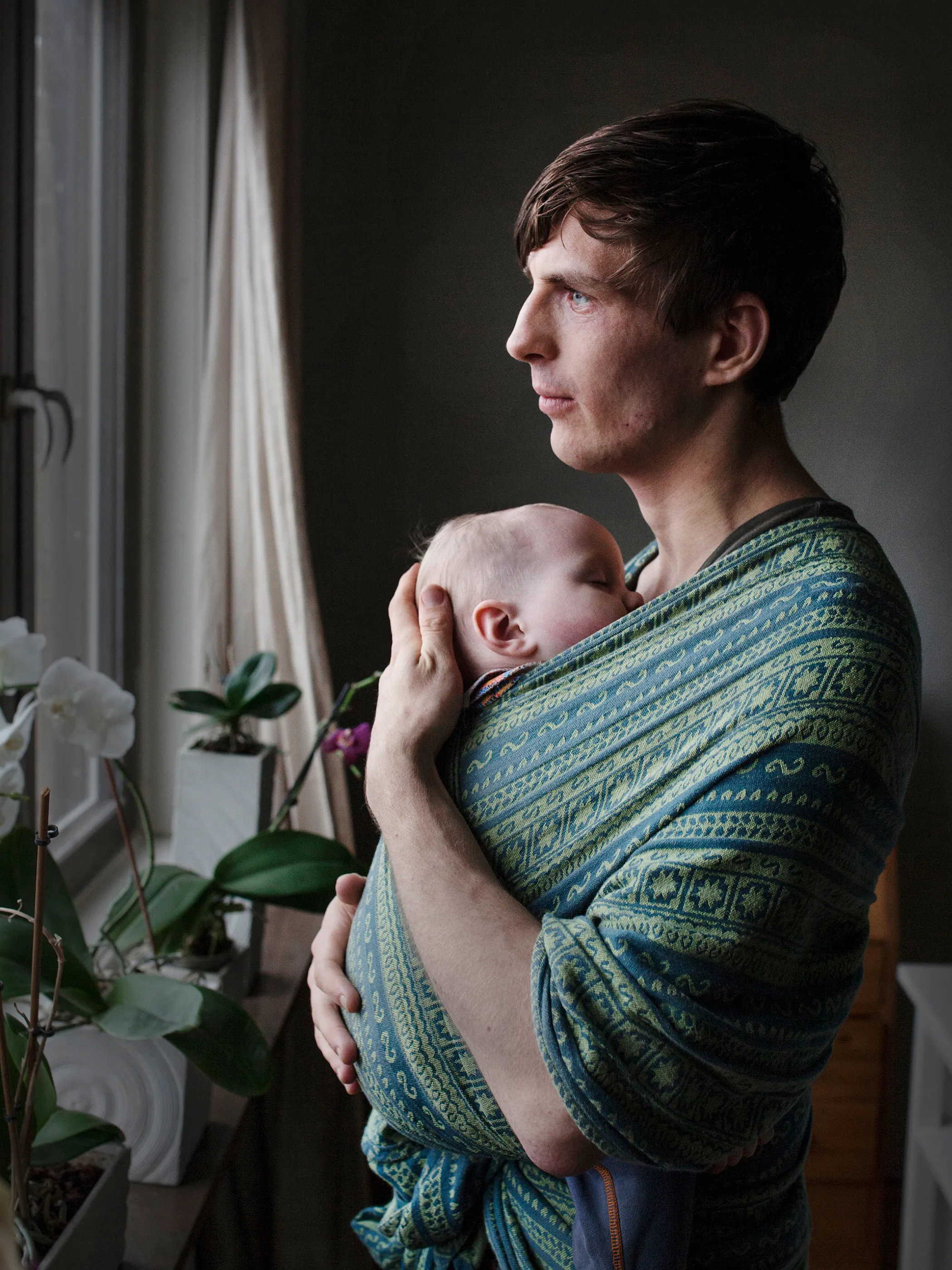 This post has been updated with E&Y's correct paid leave policy.