Donald Trump's Son Just Admitted the Real Reason His Father Won't Release Tax Returns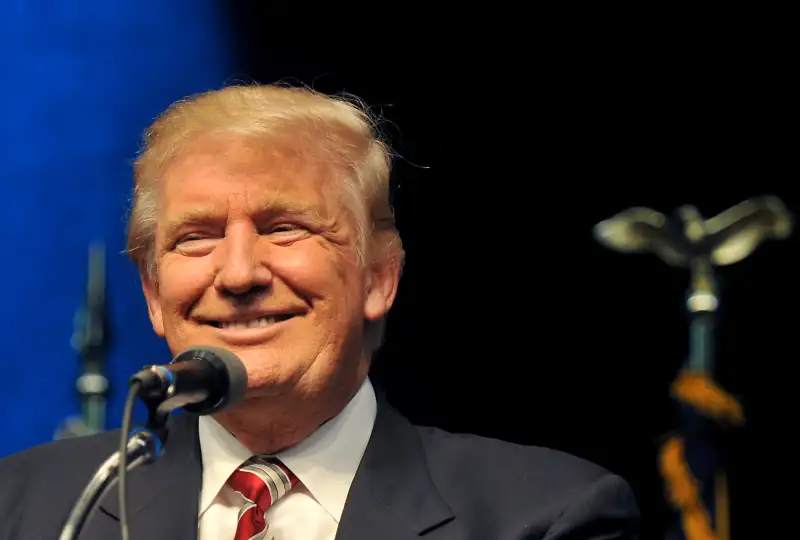 Even as Republican leaders have called for Donald Trump to release his tax returns in the interests of transparency, the Republican presidential nominee has steadfastly refused to make them public. The main reason he has consistently given for keeping his tax returns private is that he is unable to release them because he is under IRS audit.
Countless observers have said this argument is nonsense—there's nothing about the IRS audit process that would stop Trump from releasing his returns. And now, his son, Donald Trump, Jr., acknowledged that there's another reason the presidential candidate is not releasing the returns: Quite simply, he doesn't want the public to see them.
When asked by the Pittsburgh Tribune-Review why his father still hasn't make his tax returns public, Donald Trump, Jr., didn't bother mentioning the IRS audit. Instead, he said:
Read Next: Why Even Conservative Republicans Say Donald Trump Must Release His Tax Returns
Quite clearly, Trump, Jr., is saying that the Trump campaign doesn't want the media and the American public looking into the Trump finances and business dealings. This shouldn't come as a surprise. Over the summer, Trump told ABC News that the tax rate he pays is "none of your business," and that he fights "very hard to pay as little tax as possible." Trump has also argued that "there's nothing to learn" from a person's tax returns, and that the American people aren't really interested in them.
Yet surveys indicate that 62% of Republicans and 74% of all voters say he should release them. What the American public seem to be saying, then, is that if there's nothing to learn, and if there's nothing to hide, then why not simply release the tax returns?
While Donald Trump, Jr., didn't say exactly that his father doesn't want the media and everyday Americans to see in his father's tax returns, the Trump campaign obviously doesn't want anyone digging into their business. Why this would be a distraction is unclear if there truly is "nothing to learn" from them. Speculators have instead noted that there could be several specific reasons why the presidential nominee doesn't want the returns made public, including the possibilities that he pays little or no taxes, that he has close business ties with Russia, and/or that he's not nearly as wealthy as he claims.
Read Next: 8 Epic Business Failures with Donald Trump's Name on Them
As things stand, it looks like Donald Trump will not release his tax returns before the November election, and it would be surprising if they are ever made public. But people aren't giving up in their quest to expose what's in Trump's returns. This week, Vice News said it is suing the IRS for access to the returns, and LinkedIn co-founder Reid Hoffman said he would donate $5 million to veteran's charities if Trump releases his tax returns.