What Should You Do With Your Money Now That Trump Has Won? Stick to Your Plan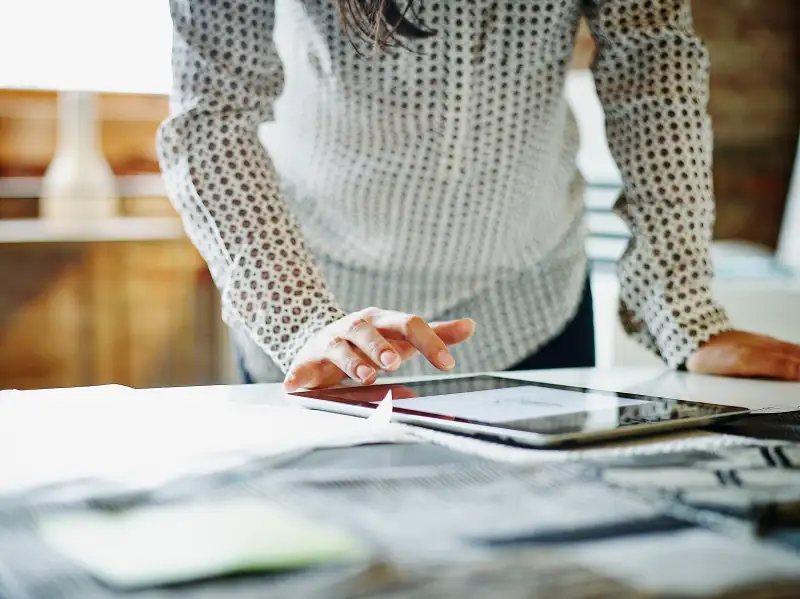 Thomas Barwick—Getty Images
No outcome is ever truly assured, as everyone in America now knows. We can't predict what our new president will do, or Congress, or the economy or the markets.
All that uncertainty, though, means it's a good time to review your investments to see if they still match your goals. If so, you probably shouldn't change the way you invest.
Ultimately, nothing will improve your financial security as much as nailing the basics so you prosper in any upturn and insulate yourself against the unforeseen. That means saving for retirement any way you can, paying off toxic debt, building up your emergency funds and investing in a diversified portfolio with an eye to long-term results, not short-term market swings.
Read More: Should I Consolidate Debt?
Financial planner Neal Frankle is urging his clients above all to stay calm and not let euphoria or depression about Donald Trump's election drive their next moves.
"I cautioned my clients to put their own feelings about Trump, positive or negative, aside, because those feelings can slip them into making emotional decisions about their money," says Frankle, founder of Wealth Resources Group in Westlake Village, California. "It is usually unprofitable to try to predict the outcome when there are so many unknowns."
Give yourself room to maneuver
People who insist on moving their long-term investments to cash right now should have a plan to get back into the stock market in the next six months, says planner Michael Kitces, director of wealth management for Pinnacle Advisory Group in Columbia, Maryland.
"If you don't, it will be very hard to get back in, especially if it turns out that markets actually do go up from here as the market prices in the upside of Trump's infrastructure spending policies," Kitces says.
If Trump can deliver even partially on his goal to double economic growth, "it would actually be a huge positive for markets and retirement portfolios," Kitces says.
Still, the impact of such stimulus could be years away, Kitces warns. Since the economy and the markets are beyond our control, we need to focus on what we can actually influence: how much we save, and how we invest it.
Your portfolio needs to survive longer than any presidential term.
Investors should limit the fees they pay, take advantage of tax-optimization strategies, and regularly rebalance their investments to a target asset allocation, says planner Adam Harding, founder and lead adviser at Adam C. Harding, CFP in Scottsdale, Arizona. And they should consider saving more.
"Every investor is in charge of their own income statement and can control whether or not they're able to spend less and save more during uncertain times," Harding says.
Read More: Comparing FICO and Other Credit Scores
Uncertainty for those nearing retirement
People approaching retirement may be the most vulnerable to market uncertainty. Downturns in the years immediately before and after retirement can increase the odds you'll run out of money. That's why financial planner Jim Ludwick of MainStreet Financial Planning in Burlingame, California, makes sure his retired clients have plenty of cash.
"My standard allocation for retirees is three years' worth of cash for withdrawals so they don't have to worry about the stock or bond markets," Ludwick says.
Other clients, especially those with decades to go before retirement, should stay heavily invested, Ludwick says. When those customers want to put more money in cash, he pushes back.
"My usual refrain, not changed with the election outcome, 'Has your life changed, meaning you need more money sooner?' " Ludwick says.
Those contemplating early retirement may need to reconsider their calculations if Obamacare is repealed and they'll have trouble getting health insurance if they're not employed.
"Some who may face losing their health care may choose to work longer and not retire as soon," says Delia Fernandez, president at Fernandez Financial Advisory in Los Alamitos, California.
Read More: Tips for Trading Stocks Online
The choices are still yours
Broad economic policy changes may take years to work their way into our pocketbooks and retirement accounts.
What we don't want to do is put off fixing our finances in the hope that something external will bail us out.
"You can always try to excuse your financial situation because of the wider economy," says consumer advocate and radio host Clark Howard, "but the truth is your focus needs to be on your own personal finances."