You Can Donate Pizza to People Waiting in Line at the Polls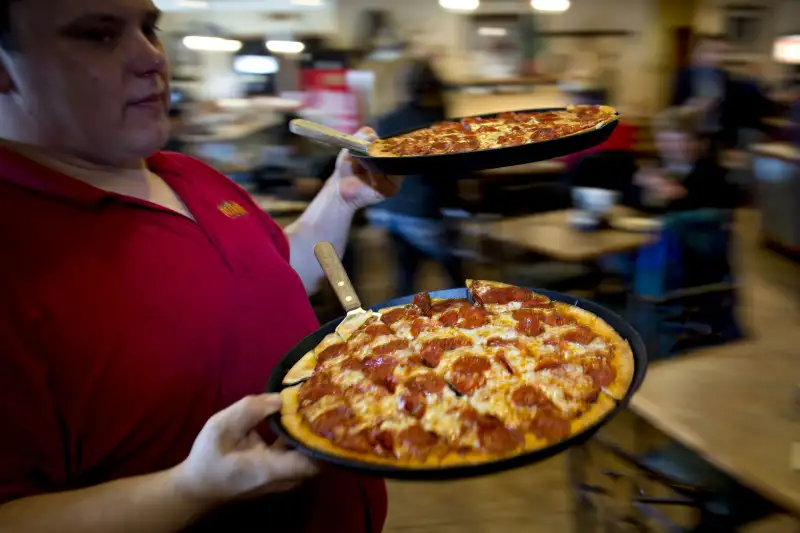 Bloomberg—Bloomberg via Getty Images
If you're a civic-minded voter who wants to go above and beyond this Election Day, here's your chance: You can donate pizza to people waiting in line at the polls.
On the website Pizza to the Polls, your donations, in increments of $10, will buy pizza pies for voters stuck in record long lines at the polls Tuesday.
The service has donated to pizzas to polling locations in Miami, Chicago, and Cincinnati, among other cities. As of late Tuesday afternoon, the website had raised more than $30,000 and donated 1,076 pizzas to voters. (According to the website, any money left over after the polls close "will go toward feeding hungry Americans," though it yet to select a specific charity.)
Read More: 3 Early Signs in the Market That Point To a Clinton Win
To report a location with a long line—and, potentially, voters in need of some 'za—visit the Pizza to the Polls page and provide a link to a social media report of a long line, as well as the address of the polling place.
If you're pressed for time, Pizza to the Polls urges you to go ahead and order your snack and bill the service for it later:
Pizza isn't the only freebie you can get on Election Day. Krispy Kreme is offering a free doughnut to voters, while 7-Eleven will buy them a free cup of coffee. Check out some of the best offers here.