Our Dream House Was a Money Pit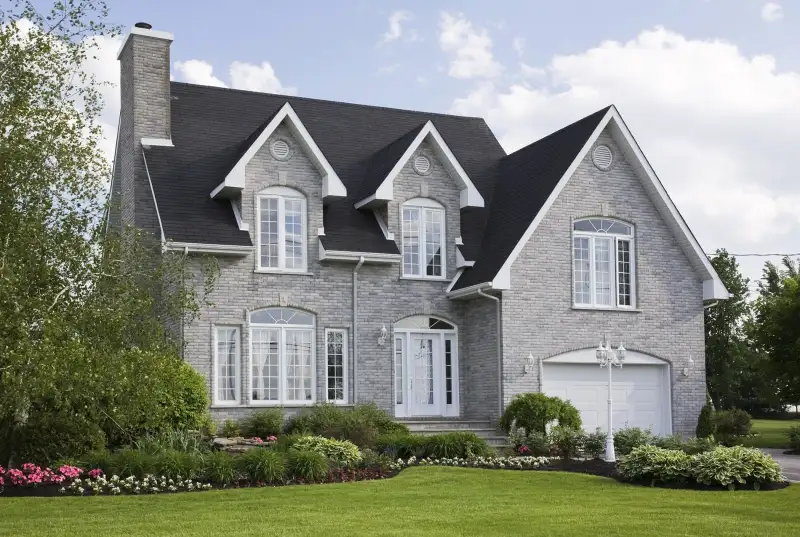 Perry Mastrovito—Getty Images
Once upon a time purchasing a home landed at the very top of my bucket list.
At 25 years old it felt like the next logical step in growing up—a move that would inch my wife, Jessica, and me closer to the American dream.
From the outside it appeared we were ready for it. We'd built up our emergency fund, paid off our car loans, and started setting aside cash for a down payment. We did everything by the book.
Well, not everything.
When it came time to pull the trigger on our new home, we completely maxed out our budget—effectively signing ourselves up for months of financial strain, emotional stress and major regret.
Landing Our Dream Home—$50K Over Budget
In 2009 Jessica and I were living in the Dallas–Forth Worth area. At 23 and 24 years old, respectively, we were doing great.
I was a firefighter/paramedic, and Jessica was studying photography at the University of North Texas while working as a preschool teacher. Together, we pulled in $75,000—and had zero debt, no kids, and about $25,000 saved up between our emergency fund and retirement accounts.
We were renting a one-bedroom apartment for $750 a month, but loved the idea of putting down roots and moving into a home where we could eventually raise a family.
So, with giddy excitement, we began house hunting for properties in the $150,000 to $170,000 range—a number we settled on after plugging our finances into an online mortgage calculator.
We also decided to look into an FHA loan for first-time homebuyers, which would only require us to make a 3% down payment. I knew 20% was the rule of thumb, but it just wasn't really something I saw other first-time buyers my age doing. Plus, putting down 3% would preserve some of our savings, and I liked having a reliable cushion to cover us in emergencies.
Two months into our search, we noticed a "for sale" sign on a stunning house just a few doors down from a home we'd just viewed. When our realtor offered to give us a peek on the spot, it was love at first sight.
The house was enchanting: It was just a few years old, with four full bedrooms, 2,400 square feet, and a lush backyard. We couldn't find anything wrong with it, until we heard the price—$206,000.
We knew it was well over our budget, but couldn't bear the thought of letting it go. Plus, we'd been pre-approved for a $200,000 loan, which felt like permission to purchase a home of that size.
In hindsight, I know this was a terribly risky move, but at the time I didn't know any better. And none of our friends or family advised us against buying the home.
After the closing costs were said and done, the total came to around $207,000. We plunked down $7,000—and moved in August 2010.
Plenty of House, Not Enough Cash
Although we loved the home, we were instantly struck by our high expenses.
While our original $150,000–$170,000 price range would have put our housing costs at a manageable 30% of our total income, springing for a $200,000 loan shot that number up to just shy of 50%.
But we felt confident we could handle the expenses, since I was banking on a steady flow of raises from my employer. (Spoiler alert: They didn't.)
We'd just have to tighten our belts to sustain our $2,000 housing bills, which included the mortgage, insurance, taxes and utility bills.
That meant some serious lifestyle changes, like declining after-work drinks with friends and passing on the dinner date nights we loved. We couldn't even afford to fully furnish and decorate the place—inviting friends over to an empty house was really tough on my pride.
Even worse, our new bills put an end to the $250 savings contribution we used to make every month. And forget about retirement—our nest eggs were put on hold entirely after moving into the house.
In a matter of months, we had gone from feeling financially flush to pinching every penny—a change that put unnecessary stress on our marriage. More and more we found ourselves nitpicking and bickering with each other.
Over the next nine months, as Jessica and I had many conversations about our decision, it became more apparent that we were being seriously weighed down by the house. We felt stuck, and began to wonder: Had we made a huge mistake?

About a year and a half after moving in, we made the drastic decision to put the house on the market in August 2012. There was no straw that broke the camel's back—you can only go so long living paycheck to paycheck before you realize that something's got to give.
While waiting for it to sell, we did everything we could to start saving again. We had a feeling we might take a loss on the house, and wanted to lessen the sting. So we began selling our belongings—our boat, TV, cars—and socked away the profits.
Jessica and I also explored ways of bringing in additional money on the side. She picked up freelance photography work, while I began building websites. All in all, we were able to shore up an additional $15,000.
We finally sold the house at the beginning of 2013, taking a $10,000 loss. While the hit didn't feel good, the sale took a massive weight off our shoulders.
Our New Life: House Poor, Cash Rich
Armed with about $30,000 in savings and two travel backpacks, Jessica and I did something even crazier after giving up our homeowner status: We left our jobs—and decided to travel the world.
For two years we went all over Europe and South Asia, mastering the art of budget travel. We picked up odd jobs teaching English, painting houses—and even herding sheep! I also continued to do some web development work, and invested in a few blue-chip stocks.
By the time we returned to Texas in the fall of 2014, we had about $100,000 to our names—and were ready for a fresh start.
Jessica is still doing freelance photography work, as well as running a few photography workshops. And I continue to take on web development projects.
But, in a strange twist of fate, I also decided to break into the real estate industry. A few months ago, I earned my realtor's license and was recently hired at a national agency. I'm looking forward to helping guide other first-time buyers to find a great house—in their budget.
Although we're certainly not in any hurry to buy another home, if we ever do I'll definitely be taking my own advice: Buy only what you can afford.
As you might imagine, living out of a backpack for two years really changes your priorities when it comes to material possessions. Having financial security and a better quality of life now means much more to us than a fancy house.
In the end, our version of the American dream has turned out to be different from most. But I'm happy that it's ours.
(as told to Marianne Hayes)
More From LearnVest: