A Simple Hack to Make Good Coffee at Home With a Drip Coffee Maker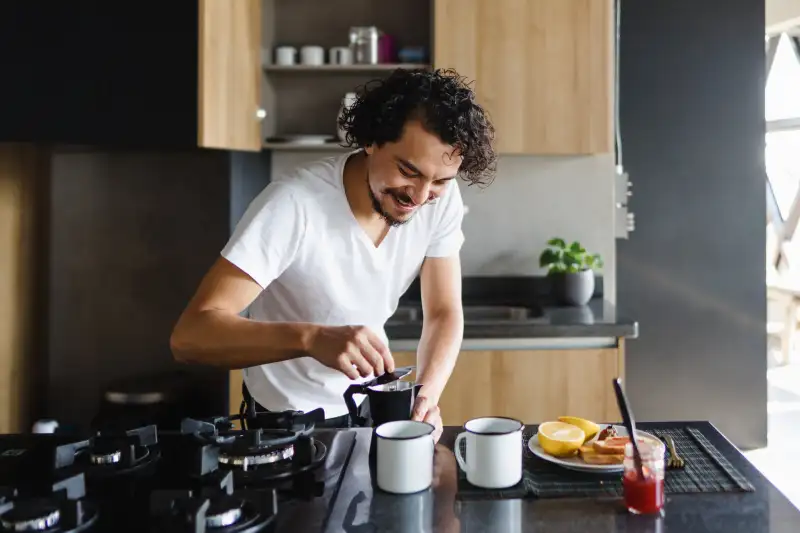 Most people are familiar with the craving for a great cup of coffee but don't want to leave the house to go buy one. The good news is you can make delicious coffee at home with a drip coffee maker by following the right techniques and ingredients.
In this post, we'll share our top tips for making strong, tasty coffee at home, whether you're using a simple drip coffee maker or a more advanced pour-over set. We'll also share our secret hack that can give you the ideal cup of coffee every time. So, let's get brewing!
Types of Drip Coffee Makers
If you don't already have a drip coffee maker, there are some things you should know about choosing the right one. There are two main types to consider: manual and automatic. A manual drip coffee maker is ideal for those who want control over each step of the brewing process and enjoy monitoring their measurements. Automatic drip coffee makers involve less fiddling on your part, are often made from durable plastic and include additional features such as digital programming and temperature settings. It's important to ensure that whichever type of machine you choose that it meets your needs and preferences.
Preparing the Drip Maker
When preparing your drip coffee maker, add some heated water to the machine; a good rule of thumb for the optimal amount is 6 ounces of water for each tablespoon of coffee grounds. Depending on the size and style of your machine, grinding fresh coffee beans may be required and will usually deliver a better taste. Aim for a medium-fine grind that resembles sea salt. Get a mug ready and place it underneath where the coffee will drip from.
Making the Coffee
Once you have prepared all the necessary components, you can make your cup of brewed to perfection! Start by placing a filter in the drip device and scooping ground beans into it — be sure not to use more than what was suggested in the measurements above; otherwise, you'll have an overly bitter cup of brew.
Next, if you're using a manual drip coffee maker, gradually pour boiling water at roughly 205 degrees Fahrenheit over the grounds. If you're using an automatic machine, simply adjust the temperature settings accordingly (if available) and start the regular brewing cycle. Allow your dripping process to complete as the coffee brews into a mug of your choice. Depending on how much you placed in the machine, this could take four to eight minutes. Finally, remove the filter removing the carafe from underneath the dripper.
Finishing Touches
At this point, you could drink your cup of coffee as is — but why not try adding some flavoring to take it up a notch? For example, consider adding brown sugar for added sweetness or milk or almond milk for extra creaminess. If you want to try something more exotic, add flavors such as vanilla or orange syrup to enhance the aroma and taste! Don't be afraid to experiment, as this tip can help you brew a delicious cup of coffee that can rival any popular local or chain coffee shop.
Conclusion
Making coffee at home with a regular drip coffee maker has never been easier than with this guide! Once you've mastered the basics, you can experiment with different flavorings and sweeteners to bring out new flavors and aromas from your coffee beans. With this secret hack and a little trial and error, you're bound to find the perfect cup of coffee to wow your taste buds!