Last Year's Stock Market Plunge Wiped Out a Third of 401(k) Millionaires
Money is not a client of any investment adviser featured on this page. The information provided on this page is for educational purposes only and is not intended as investment advice. Money does not offer advisory services.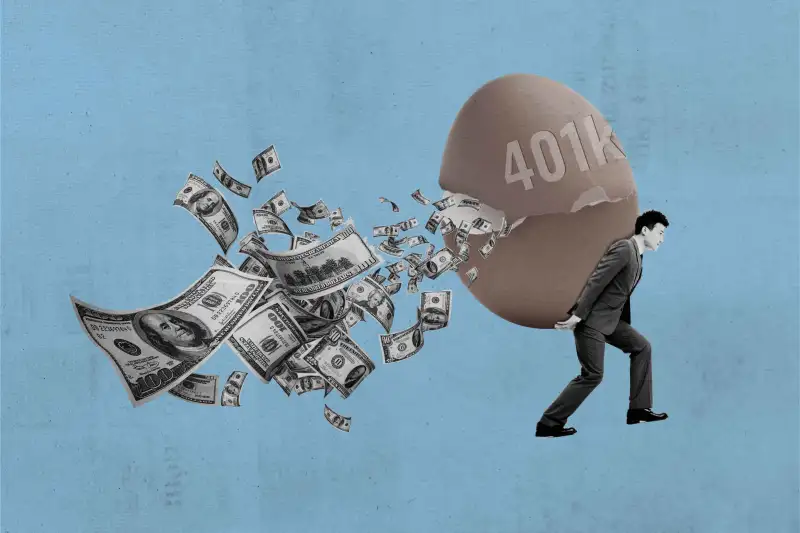 After a dismal year for the stock market, the number of folks who can claim 401(k) millionaire status has shrunk considerably.
What the research says
The number of 401(k) millionaires has plummeted by 32%, according to data the asset management firm Fidelity Investments shared with Money.

At the end of 2021, Fidelity says it managed 442,000 401(k) accounts with balances of $1 million or more. One year later, that total dropped to 299,000 — a decrease of more than 32%.
Similarly, many Americans lost their status as individual retirement account (IRA) millionaires due to plunging balances of those accounts as well.
Fidelity says there were 280,320 IRAs worth at least $1 million at the end of 2022, a 25% decrease from the prior year.
Of the roughly 22 million 401(k)s managed by Fidelity, only a tiny fraction — about 1.4% — are 401(k) millionaires.
Key context
In 2022 investors suffered through the stock market's worst year since 2008.
The S&P 500 — the benchmark stock market index — tumbled more than 19% last year, while the Dow Jones Industrial Average fell almost 9% and the tech-heavy Nasdaq cratered 33%.
Because many Americans have their nest eggs in retirement accounts tied to stock performance, the balances of 401(k)s, IRAs and 403(b)s were clobbered as markets fell and hardship withdrawals ticked up.
Last year, average 401(k) balances dipped 20.5% — from $130,700 in 2021 to $103,900 in 2022, according to Fidelity.
IRA balances saw a loss of 23% on average, tumbling from $135,600 to $104,000 over that same period of time.
Not long ago, the number of retirement account millionaires was at a record high: 753,600 in mid-2021, according to a previous analysis by Fidelity. At the time, stocks were soaring, and Americans — whose spending was limited by pandemic-related lock downs — were socking away their cash at record rates.
More from Money:
Even Millionaires Are Worried They Can't Afford to Retire
How to Save for Retirement Even When You're in Your 20s and Broke