What Has the World Come to When Dunkin' Goes Dark and Guinness Goes Light?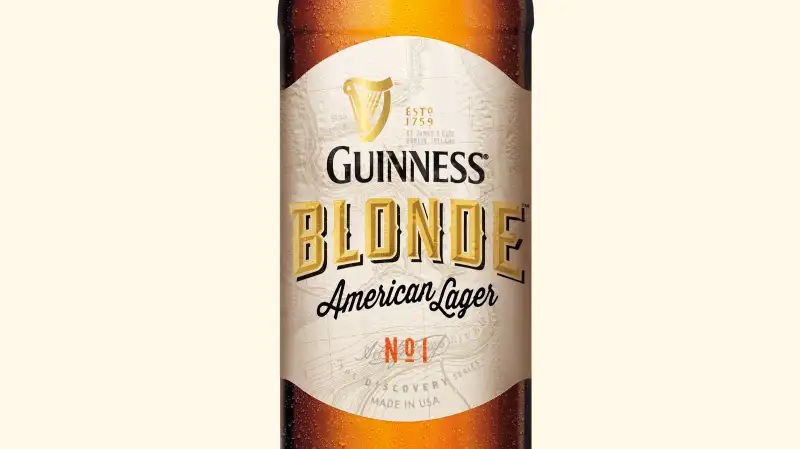 Everywhere you look, it seems, there's a major brand introducing a new product, service, or store model that's more or less the opposite of what the company is best known for. Taco Bell, famous for cheap, indulgent, down-and-dirty Mexican food, is trying to woo foodies with an upscale "premium" taco restaurant. Starbucks, which became a phenomenon for its personalized, barista-made (and slow) approach to rich, dark caffeinated beverages, recently announced plans for a series of small express stores where the focus will be on speedy takeout rather than the laid-back café experience. JetBlue, born with the principle that all passengers should get the same high-quality service, introduced a VIP business class called "Mint" over the summer. Wal-Mart, the blue-collar favorite that has always focused first and foremost on cheap prices, has dramatically expanded into a realm normally considered the domain of elites and picky foodies: organic foods.
And now Dunkin' Donuts, a stalwart purveyor of light, sweet, mainstream coffee, is introducing a dark roast blend, while also playing up to niche dieters by adding almond milk to the menu. Meanwhile, the rich, dark, iconic Irish stout Guinness is going in the other direction with a light new Blonde American Lager.
For some, Guinness's move is tantamount to sacrilege—if not for selling out its Irish roots with a beer for the "American" audience (that's made in the U.S. too), then for producing the lighter beer itself, which few have tasted but some have compared to Bud Light—in certain respects anyway.
Why are Guinness and these other brands risking the possibility of alienating their core customers? What's behind this trend of straying in the opposite direction from what made these companies successful to begin with? Do these moves represent a smart expansion of the brand or an identity crisis? The answers largely depend on whether consumers deem the new products and services as brilliant and appealing or as puzzling, weird, and perhaps even desperate.
Dr. Edward Tauber, who coined the term "brand extension" in 1979, told AdWeek that the best brand extenders have three things in common: "The brand should be a logical fit with the parent brand; the parent should give the extension an edge in the new category; and the extension should have the potential to generate significant sales."
Some might argue that the efforts mentioned above aren't logical expansions for the parent company. They may even turn off some regular customers. But expanding a brand in the opposite direction—while remaining in the same product category—is a lot more logical than heading off in some random, nonsensical fashion. You may not be keen on Guinness's brand being applied to a light beer for Americans, but at least pale lagers and dark stouts are both beer. When Heineken introduced a brand of shoes, AdWeek voters listed it among the worst brand extensions of 2013.
When Dunkin' Donuts announced the addition of a dark roast, the reaction was more It's about time than What in the world are they thinking? "We saw an unmet demand for a dark roast product that had a bold flavor but a smoothness that's often associated with Dunkin' Original Blend," John Costello, Dunkin' Brands' president of global marketing and innovation, quite logically explained to the Wall Street Journal regarding DD's new dark roast.
Today's executives aren't satisfied simply by reaching a large group of customers with a stable set of tried-but-true products and services. In our fast-moving, constantly changing marketplace, brands feel compelled to hunt, relentlessly and shark-like, for the business of every consumer, at every opportunity.
For decades, the majority of fast food chains were content to do the vast majority of their business during the lunch and dinner hours. Then someone realized that formula was writing off plenty of hours of the day in terms of sales potential. Hence, the increased marketing of fast food "snacks," meant to be consumed in the odd "day parts" in between normal meal breaks, as well as late-night specials and a huge push for breakfast
Similarly, a few years back Starbucks realized that it was overlooking a huge market by sticking exclusively with darker roasts—40% of coffee drinkers prefer lighter, milder roasts—so the Blonde roast was introduced to fuel growth among folks who otherwise wouldn't be Starbucks customers. Thanks partly to its ability to expand the customer base, Starbucks seems to be winning the coffee wars, with same-store sales growth that's surpassed competitors like Dunkin' Donuts.
Wal-Mart's organic foods push is an indication that the world's largest retailer had gotten tired of allowing Whole Foods to dominate the space. The expansion into healthier foods wouldn't seem to be all that controversial—Wal-Mart promised shoppers that they'd save 25% or more compared to similar products—yet even this move is not without risk. During the mid-'00s and beyond, Walmart was criticized for betraying blue-collar shoppers by raising prices and getting rid of "rollback" specials in an attempt to keep pace with Target and other, more upscale competitors. What's more, there's a significant portion of consumers who aren't fans of organic foods. According to a recent Gallup poll, 15% of Americans say they "actively try to avoid" organic foods. Why? Perhaps because they assume such foods cost more or don't taste good. And it's safe to assume folks who feel this way are far more likely to shop at Wal-Mart than at Whole Foods.