Dunkin' Donuts Is About to Start Selling Coffee-Flavored Beer. Here's How to Get It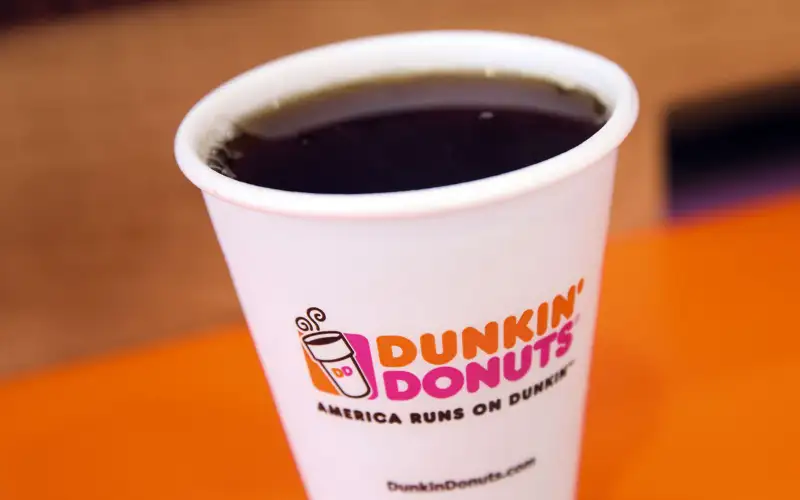 © 2017 Bloomberg Finance LP
Now you can satisfy your sweet tooth, get an energy boost and sip on a cold brew all at once with the world's first beer that's made with Dunkin' Donuts dark roast coffee.
The new DDark Roasted Brew is a limited edition dark stout that will be released on Dec. 21 in honor of the darkest day of the year.
The doughnut company is teaming up with Wormtown Brewery in Worcester, Massachusetts, for the collaboration and will be releasing the new beer at 11:28 a.m. at the brewery's taproom.
The coffee-inspired beer evokes flavors of the drink that are "reminiscent of freshly-ground beans with a creamy mouthfeel," according to Dunkin' Donuts representatives.
The beer will be served exclusively on draft at the brewery, and will even come with a selection of Dunkin's doughnut pairings.
If you're wondering which doughnut goes best with the new coffee-flavored concoction, company representatives suggest going for the double chocolate cake doughnut for something that goes well with the stronger notes of roast coffee.
While Dunkin isn't in the brewing business, this is the second beer the company is helping create this year.
The company also teamed up with North Carolina-based Catawba Brewing Company back in September to create the pumpkin flavored Dunkin' Punkin Brown Ale, which was sold in small batches for a limited time.