4 Big Financial Aid Changes You Need to Know About This Year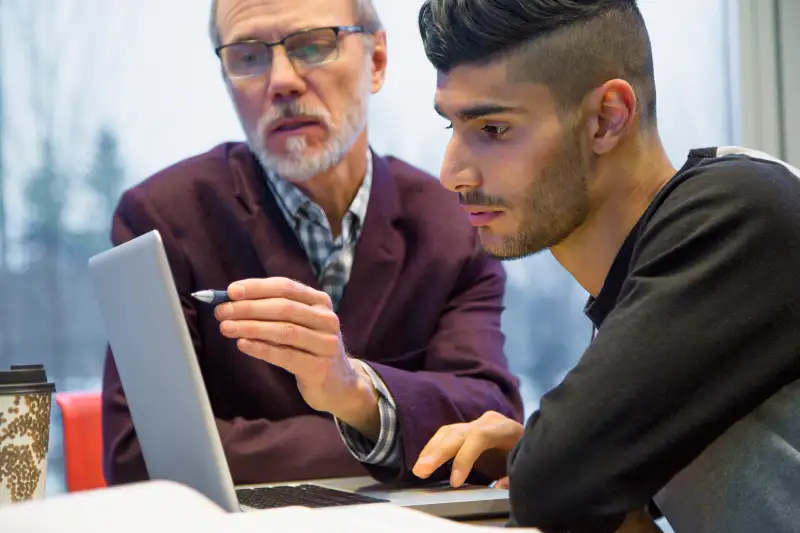 The application season for the 2017-18 academic year will mark a significant shift in how families apply for loans, scholarships, and grants to pay for college.
What's now known as "Early FAFSA" will soon be here. The goal of the change, which will dramatically shift the financial aid calendar at many colleges, is to make applying for financial aid easier and give families an earlier idea of their eligibility for federal financial aid.
One thing that won't change is the need to apply for aid as soon as you're able, but we'll get to that later. First, here's what's new about applying for financial aid this year:
1. The FAFSA is Available Earlier
The Free Application for Federal Student Aid will be available starting on Oct. 1. That's three months earlier than in the past. For many families, that means you can fill out your financial aid forms as your student fills out admissions applications.
The CSS/Financial Aid Profile, an additional form required by some 300 private schools and scholarship providers, also moved up its timeline to correspond with the FAFSA.
2. You'll Use Older Tax Information
A high school senior this year, who will start college in the fall of 2017, can fill out the FAFSA this fall with family income information from 2015. This part, known as "prior-prior year" tax information, is a little confusing. Basically, if you're filling out the form in the fall, it is actually your most recent tax information. But by the time students enroll in college, it will be two years old.
3. It Will Be Easier*
*Maybe. Up until now, when families started filling out the FAFSA in January they often hadn't even begun preparing their taxes for the preceding year. But there was also a push by financial aid experts (including Money) for families to file as soon as possible, and that often meant estimating tax information and then going back later to update it.
Now, because families will use older tax information, they can take advantage of the IRS Data Retrieval Tool, which will automatically fill in lines of the FAFSA based on their tax return. This should speed up the process of answering the 100-plus question form and cut down on mistakes.
The Data Retrieval Tool has been available since 2008, but few families took advantage of it, in part because the timeline meant that many of those applying for aid hadn't filed their taxes yet. But even among the 7.5 million applicants who were considered dependent students and submitted a FAFSA after filing their tax return, less than half used the tool during the 2014-15 FAFSA application cycle.
For this year, the Education Department has tweaked its online FAFSA to guide more users into the tool. You'll now have to actively opt out of using it.
4. Some Colleges' Aid Deadlines Might Move Up
Most colleges, counselors, and financial aid administrators say these changes will ultimately benefit families. But in this first year, it's hard to know exactly how the implementation will go. Many colleges, though still a small minority, have announced that they'll move their financial aid priority deadlines up by two or three months. So be sure to check early in the fall with every college you think you may apply to about whether there are any changes to their financial aid calendar. Even for colleges that aren't moving up their deadline, a lot of financial aid is first come, first-served, so you should still plan to submit your FAFSA as early as you're able to.
For more on the new financial aid timeline, read: Will Early FAFSA Bring Earlier Financial Aid Packages?