This 26-year-old With $148,000 in the Bank Is on Track to Retire at 37 — Here's His Playbook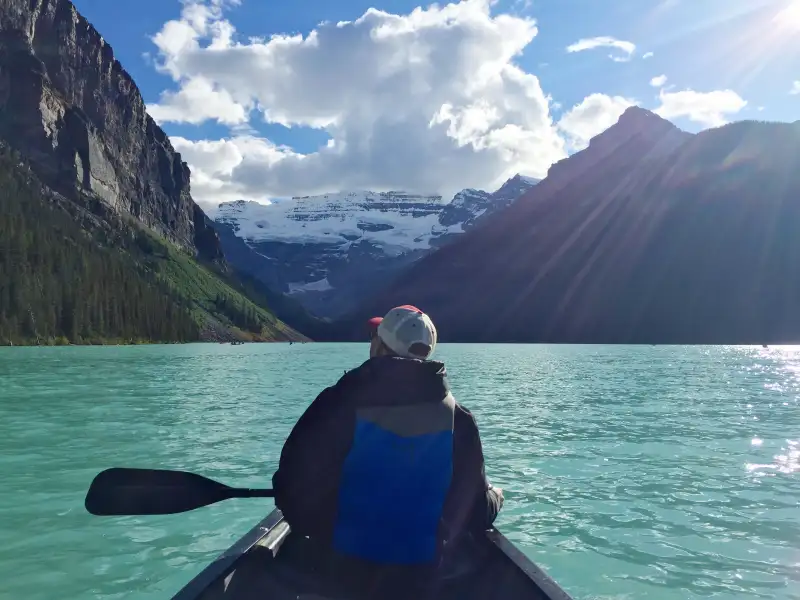 Most people don't start saving for retirement until they land their first "real" job as a 20-something. Even then, they're often lazy about setting up their 401(k) and putting any extra cash away with consistency.
But the story is different for the Money Wizard, a 26-year-old financial analyst and blogger with a six-figure net worth who started saving before he could even get behind the wheel of a car.
"I remember my 8th grade math teacher posed the magical doubling penny question to us, which opened my mind to the power of compound interest," the Money Wizard — who goes by the pen name Sean online — told Business Insider.
"I still remember his exact quote," he said. "'Instead of buying a few CDs with your money, you could be a millionaire.'"
A few years later, Sean realized that his grandfather, "one of the cheapest guys" he knew, was actually a millionaire. "He never made more than a low five-figure, blue-collar salary, but he used the stock market to save his way to $1.2 million in investments [by age 60]."
Inspired by his grandfather's financial finesse, he started saving any extra cash he earned from his first job at age 16. Later, after reading a book called "Early Retirement Extreme" by Jacob Lund Fisker, he became determined to reach financial independence by age 37.
At 22, he graduated college with a degree in finance and economics and got hired as a financial analyst in Denver making $45,000 a year. He immediately set up his employer-sponsored 401(k) and contributed 5% of his pre-tax salary, which was fully-matched by the company.
Now, three and a half years later, Sean's salary is $70,000 and his 401(k) contribution — just one of his vehicles for saving — is up to 25%.
Last year, at age 25, his net worth reached $100,000. That's when he started his blog, My Money Wizard, to share his ambitious journey to early retirement.
As of August 2016, Sean's net worth was nearly $150,000. Below, he talks us through the growth of his savings accounts and why each one is vital to achieving his goal of retiring before 40.
Although Sean requested anonymity, Business Insider reviewed tax and bank statements that confirmed the figures he's reported.
Sean shares monthly net worth updates on his blog, My Money Wizard, where he breaks down his progress.
In August, his net worth reached $147,913. He plans to continue his current savings strategy for the next 11 years to retire with enough money — his current goal is $750,000 — to live comfortably using the 4% rule. "The idea is that if you have assets earning 7% per year, and inflation is about 3% per year, you can safely withdraw 4% of your portfolio each year without ever running out of money," he said.
Sean's model for saving is built conservatively and assumes he'll never get another work raise, enjoy a second stream of income now or during retirement, or combine savings with a future spouse. He's confident he'll be able to afford to start a family, buy a house, and cover life's unexpected expenses.
"Probably what's most driving me [to retire early] — I just want freedom," he said. "So many people get caught up in the race of materialism, thinking that next house or next car is what will make them happy. I think happiness comes from freedom. I just want to be able to do what I want, without financial worry."
Cash: $8,546
Despite popular financial advice suggesting every person set up an emergency fund, Sean doesn't believe in them.
"I want my money invested and working for me, not lazily sitting around getting eaten by inflation. I like to keep enough cash to pay off all credit cards and to have about $2,000 leftover at any given time," he said.
401(k): $38,292
"Maxing out my 401(k) is my primary investment goal each year," Sean said. "Not only are employer matches possibly the greatest investment ever, the tax advantages of taking it a step further and contributing the IRS-allowed $18,000 maximum each year are just too amazing to ignore."
By contributing the maximum to his 401(k), Sean said he's saving more than $5,000 each year in taxes. He calls it "the smartest investment I ever made."
And he'll be able to access his account prior to age 59.5 without penalty by using the Roth IRA conversion ladder. Under this IRS rule, any money transferred from a traditional IRA — like his 401(k) — to a Roth IRA is tax and penalty free.
He'll have to wait five years after the first conversion to access the money — and pay any applicable ordinary income taxes on the funds when he converts them — but he plans to live off his taxable investments during that time. Then he'll transfer sums of money into his Roth IRA year after year — referred to as "climbing the ladder" — giving him early access to his 401(k) savings throughout retirement.
Vanguard: $59,145
Sean's second investment goal each year is to contribute the $5,500 maximum to his Roth IRA (held in his Vanguard account). Since he doesn't own a home, his Roth IRA is invested into REIT index funds, which invests his money into diversified real estate interests.
In addition, the account holds a Vanguard Total Stock Market Fund— a low-cost way to invest in the US stock market — which houses all of his taxable savings.
"It's 100% equities, which some people would consider risky, but it's important to consider allocations across all of your money, not just an individual account," he said. It's also easy to maintain, he said, and a great choice if you aren't "a stock-picking genius."
When he has cash overflow, he transfers $1,000 over to invest in his index fund. "I then sit back and move on with my life, knowing this fund will track the overall market," he said.
Merrill Lynch: $45,347
Before opening his Vanguard account in 2014, Sean used his Merrill Lynch account as his primary taxable investment account.
"A portion of this account was formed when a younger, more naive version of myself was convinced I could beat the stock market by picking individual stocks," he said.
Today, his account comprises low-fee, exchange-traded funds (ETFs), a small percentage of individual stocks, and about $6,000 worth of bonds.
Sean says he's able to save about 65% of his take home pay. His expenditures may seem minimal, but he assures us he doesn't feel shorted.
"The challenge comes in deciding what will actually make my life better and what's just unnecessary waste," he said.
Last year, he relocated from Denver to Minneapolis and moved in with his girlfriend. They now split rent, reducing his living expenses by about $6,000 to $7,000 annually.
Traveling and eating out are his biggest "vices," but he tries to keep his recurring costs low so he has the flexibility to enjoy the finer things.
"I feel like I already live like a king — I travel frequently, eat at delicious restaurants all the time, and don't worry about money," Sean said. "If I spent another $20,000 each year on random stuff, the only change would be that I'd start worrying about money."
This story originally appeared on Business Insider.