How Much It Costs to Become President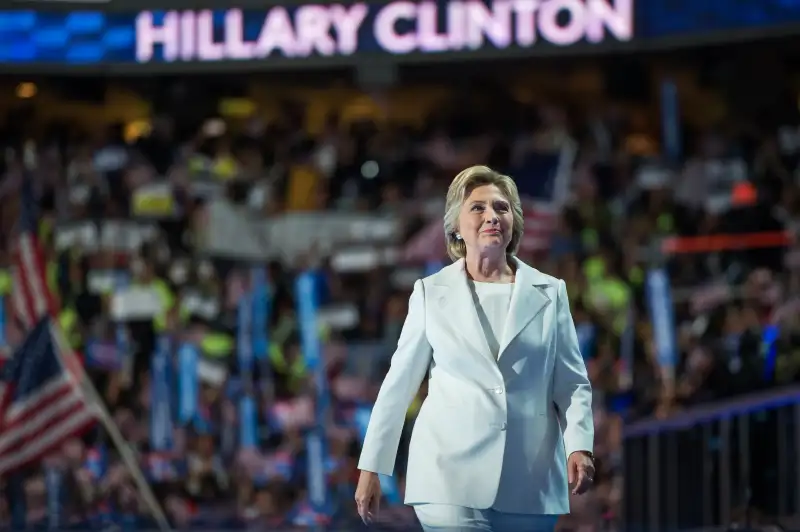 Tom Williams—CQ-Roll Call,Inc.
The 2016 election was one of the most contentious in history, and is on track to be the most expensive, costing at least $6.6 billion, according to an estimate by the Center for Responsive Politics.
A lot of that spending will go to the top of the ballot, headed by the presidential nominees Hillary Clinton and Donald Trump. As of Oct. 25, the presidential candidates had spent a combined $1.13 billion running for president. That overshadows the $913 million spent by the candidates in the 2012 election at the same point in the race.
So, where does all the money go? And why does it cost so much to become the most powerful man — or woman — in the world? Here are some of the places candidates put their cash.
See: The Richest Politician in Every State
Media Buys
You're not getting to the White House without booming your message — and blasting your opponent — with millions of dollars in advertising. Both Trump and Clinton have made enough media buys to make every network executive's Christmas list.
Between the two candidates, there is a clear winner in the spending sweepstakes. According to the Center for Responsive Politics, Clinton has spent more than $125.1 million on media, making Trump's $30.4 million look like chump change.
It's easy to see how the candidates spent so much. The cost to run a 30-second ad on CBS during the post-first debate show was between $200,000 and $225,000, according to Variety. That's between $6,666 and $7,500 per second, folks.
Compare Clinton and Trump's media buys to those of Libertarian Party candidate Gary Johnson — who has spent a measly $87,000 on media — and the Green Party candidate Jill Stein's roughly $484,200. Now you start to see why it's a two-party system.
Staff
Sure, a lot of people are going to believe in you so much that they'll volunteer to knock on doors, stuff envelopes and phone people. But unfortunately, you're going to need to actually pay most of your staff.
In fact, Clinton has paid $60.5 million in salaries this election cycle, according to the Center for Responsive Politics. She's also racked up another $28.5 million in administrative costs. Trump has spent $18.3 million on administrative costs, but his cost for salaries is unknown.
A ValuePenguin report on campaign salaries and positions from earlier this year shed additional light on the subject. It found the average salary — when including field positions — was $43,543 in the Clinton campaign. In the Trump campaign, the average salary when including field positions was $45,555.
Of course, some positions make more. According to the report, nab the role of Clinton's political director and you'll earn $114,048. The same job in the Trump camp pays $240,000.
Related: The Richest Presidential Candidates Who Never Got Elected
Fundraising
You've got to spend money to get money. And nowhere is that more true than in a run to become president of the United States.
In Clinton's case, she's spent $14.7 million specifically on "fundraising," the Center for Responsive Politics said. Considering her campaign committee has raised $497.8 million through fundraising efforts, it seems like a good investment — when was the last time you made an investment that multiplied by 33 times in one year?
In Trump's case, it's a bit harder to divine just how much he's spent to garner donations. According to the center, Trump's spent $7.2 million on "campaign expenses" and another $6.4 million on "strategy and research." In any event, his campaign committee has raised $247.5 million.
Democratic and Republican National Conventions
Want to throw a national party convention? Bring a lot of cash. What 2016's conventions might have lacked in style and substance was more than made up for in cost. Although there are no verified final expenses reported, there are estimates.
First, each city hosting a convention was eligible for up to $50 million in federal money for security costs, thanks to a law passed by the 114th Congress.
Reportedly, Philadelphia — host of the Democratic convention — requested $43 million for security, personnel, equipment and supplies. In addition, the city set a budget of $84 million when bidding for the convention, according to The Fiscal Times. Corporate and private donors contributed $67.2 million of that $84 million. The final cost of the convention was $127 million.
Related: Trump Won't Release His Taxes — But These Presidents Did
Things reportedly were a little shakier in Cleveland, site of the Republican convention. Although the city got the same pledge of $50 million in federal funds for security, The Fiscal Times reported that, before the convention, the GOP was short millions of its $64 million fundraising goal. Cleveland, Cuyahoga County and the state of Ohio did chip in a collective $15 million, but other factors contributed to a shortfall.
For instance, protest insurance topped other costs, slurping up a whopping $9.5 million, compared to just $1.2 million spent on the same insurance in 2012, The Fiscal Times reported. Although the final cost of the convention remains unreported, pre-event estimates by Cleveland.com put the figure at $100 million.
Which convention was worth the cost? Find out on election day 2016.
This article originally appeared on GoBankingRates.