Election Day Is Exactly 1 Year Away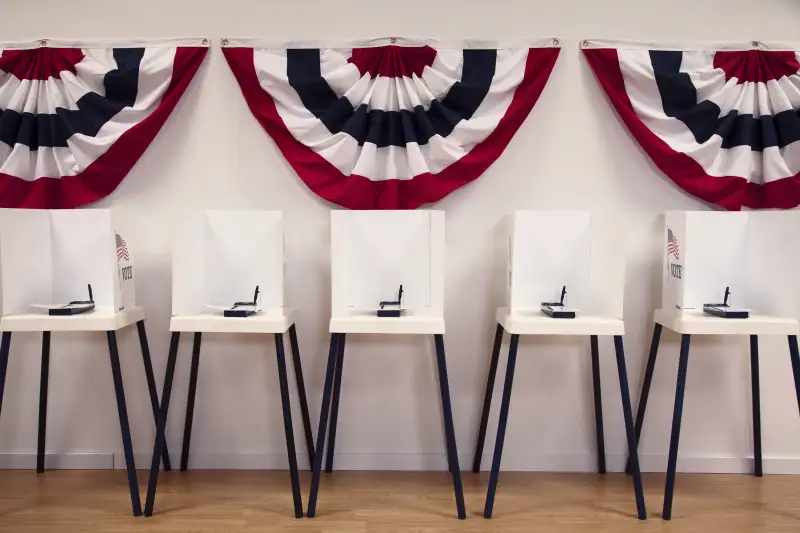 Blend Images - Hill Street Studios—Getty Images
Are you reading this article on November 8, 2015? If so, congratulations! You only have to put up with the 2016 Presidential election campaign for one more year.
It seems like the campaign has been going on since 2014 — and in many aspects that is probably true. Presidential politics has taken the front stage since the mid-term elections, and with the entry of Donald Trump into the race and the rise of the "outsiders," election coverage has been dominating news channels. Just wait until the ads start rolling in!
Thanks to this barrage of free publicity, especially as expertly manipulated by Donald Trump, most campaigns and Super PACs have not had to spend significant amounts of their war chests so far. Enjoy it while it lasts, because most predictions suggest that advertising spending on the 2016 Presidential campaign will shatter records. Those lagging in the polls, such as Louisiana Governor Bobby Jindal and Ohio Governor John Kasich, have already had to unleash significant spending plans.
The Cook Political Report predicts that $4.4 billion could be spent on presidential TV ads alone in this election cycle, while The Hill quotes fundraisers expecting $5 billion in total campaign spending. That would be almost double the $2.6 billion in spending on the last campaign in 2012. Others are predicting total spending in the $3-$3.5 billion range, far more conservative but still a significant increase over 2012.
The Hill also reports that spending by Hillary Clinton and on her behalf could reach $1.5 billion, or even $2 billion according to her allies — assuming that she wins the Democratic nomination.
Total campaign expenditures as shown on the Federal Election Commission (FEC) website are just under $45.6 million with $47.2 million in total disbursements, but that reflects candidate filings at the end of the second quarter. It also does not reflect Super PAC money outside of candidate campaigns. By the time you read this, overall spending will likely be far beyond that mark.
In campaign spending by candidate, Hillary Clinton had spent by far the most with $18.7 million in total disbursements. Ben Carson and Ted Cruz were a distant second and third with $5.9 million and $5.8 million respectively. Thanks to Hillary's campaign spending, disbursement totals are relatively even between Republicans and Democrats, with $24.7 million and $22.5 million respectively.
Who's spending the most so far on the Super PAC side? NBC News reported updated spending as of September 2, 2015, and the big spender at that point in time may surprise you. The New Day for America PAC supporting John Kasich spent $3.344 million and another Kasich-supporting PAC spent $0.365 million for slightly over $3.7 million. Second place goes to Marco Rubio's Conservative Solutions Project at $2.6 million and Hillary Clinton's Hillary for America PAC at just under $2.23 million.
If you are tired of all the mindless campaign spending and want to throw your vote to a real outsider, you can check out the complete list of everyone who has declared for the Presidency in 2016, from all parties and no party at all. As of this writing there are 94 candidates in the list, with last names representing all the letters of the alphabet expect Q, U, V, X, and Y. Many will spend virtually nothing on their campaigns, and what you read there may be the only publicity that candidate receives. If all else, it's a refreshing change from the usual campaign ads with ominous voiceovers and messages of doom if a certain candidate is elected.
MoneyTips: