Grey's Anatomy Star Ellen Pompeo Opens Up About Her $20 Million Salary Negotiations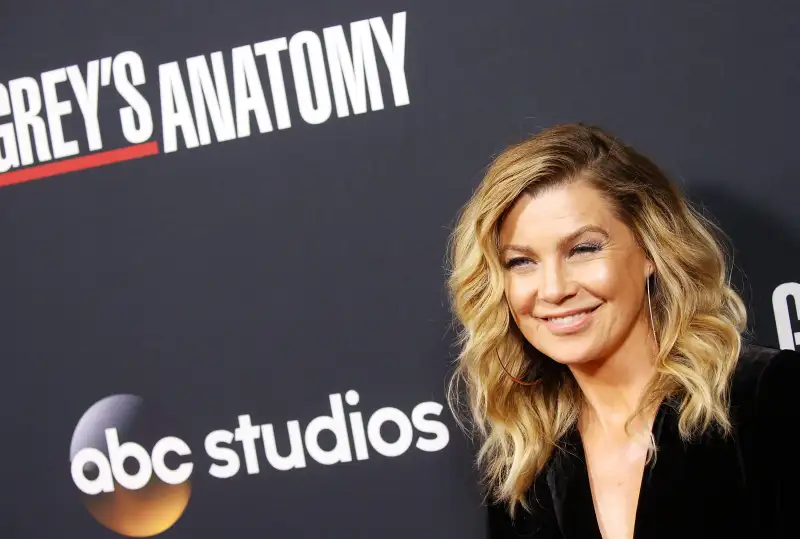 It wasn't easy for Ellen Pompeo to become the highest-earning actress in a primetime television drama.
The star of the long-running ABC hit Grey's Anatomy had to claw her way to the top, with male colleagues used against her in contract negotiations and an industry that, more or less, did not encourage women to demand compensation for what they're worth.
In a wide-ranging interview with The Hollywood Reporter, Pompeo opened up about how she found her financial power and agency during her 14 years on the hit show. Much of that empowerment, Pompeo said, came from Grey's Anatomy show runner Shonda Rhimes, who has become a trail blazer in the industry with hit after hit on the network, including Scandal and How to Get Away with Murder.
Pompeo now makes $20 million a year — or $575,000 per episode — along with another $6 million or $7 million, thanks to a seven-figure signing bonus on her latest contract, according to The Hollywood Reporter. Her show is a stronghold for Disney, which owns ABC's television network, and has generated about $3 billion for the company, she said.
"When your face and your voice have been part of something that's generated $3 billion for one of the biggest corporations in the world, you start to feel like, 'OK, maybe I do deserve a piece of this,'" Pompeo said.
Indeed, the actress fought for a higher salary but said she often worried about being "greedy" — a concern she confided in Rhimes about. She said she asked for $5,000 more than the salary of her longtime colleague Patrick Dempsey, who played her character's love interest Derek Shepard (or "McDreamy," as Pompeo's character called him).
"They wouldn't give it to me," she said in the interview. "And I could have walked away, so why didn't I? It's my show; I'm the number one. I'm sure I felt what a lot of these other actresses feel: Why should I walk away from a great part because of a guy?"
But Dempsey left the show in 2015 — a "defining moment, deal-wise," for Pompeo, she said. Still, she said, the show immediately pushed for a male replacement for Dempsey's vacated role. "I couldn't believe how fast the studio and the network felt like they had to get a penis in there," Pompeo said.
Nonetheless, Pompeo's longstanding role on the show has allowed her to flex her directorial muscles and become a producer on it. Those roles give her more ownership over her acting, she said, and have given her more experience in the industry.
This kind of ownership, she said, is something actors need more of. That's something she's come to discover while meeting with other powerful women in the industry through Time's Up, the newly formed organization in wake of a national reckoning with sexual harassment and misconduct.
"Sitting in rooms full of Oscar-winning actresses listening to how they've been preyed upon and assaulted is frightening," Pompeo said. "And it confirmed that my path really was the right one for me, because I've chosen to financially empower myself so that I never have to be ducking predators and chasing trophies. It's not for everyone. You have to be more interested in business than you are in acting."