Here's What Elon Musk's $500 Flamethrowers Look Like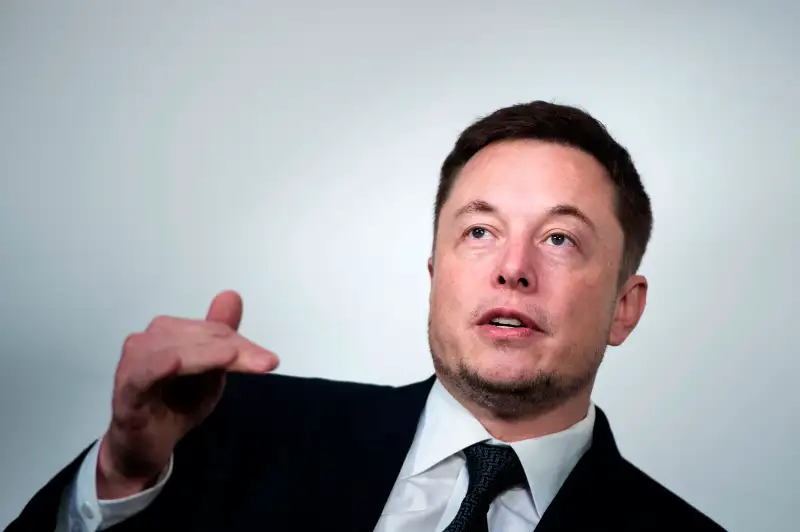 BRENDAN SMIALOWSKI—AFP/Getty Images
It took Elon Musk just four days to sell $10 million worth of flamethrowers, generating an unusual source of revenue for his Boring Co. tunneling business.
On Wednesday evening, the billionaire said his startup sold out of the 20,000 Boring Co.-branded flamethrowers he started peddling over the weekend at $500 each. The money will help bankroll the boring machines, lawyers and lobbyists Musk is relying on to execute his plan to build tunnels under parts of Los Angeles and the Baltimore-Washington Parkway.
Debate is raging on internet forums over whether the devices are actually flamethrowers, which expel burning streams of liquid fuel under pressure, or souped-up blowtorches, which burn flames without the dramatic projections of a flamethrower. Boring Co. said its product won't emit flames exceeding 10 feet, meaning customers can legally operate them in practically every U.S. state without a license.
"All flamethrowers will ship with a complimentary boring fire extinguisher," Musk tweeted.
The Boring Co. flamethrowers have attracted criticism from various groups, including California legislator Miguel Santiago. In a statement, he called the stunt "incredibly insensitive, dangerous and definitely not funny." Boring Co.'s home state of California experienced devastating wildfires in recent months. But Musk has made light of the situation all week, with jokes on Twitter about how the weapon would help in a zombie apocalypse or your money back. Late Tuesday, Musk tweeted a link to the Ink Spots song "I Don't Want to Set the World on Fire."
Any effort to ban this sort of flamethrower, of which there are several competing brands, likely wouldn't come from traditional anti-gun groups, said Eugene Volokh, a law professor at the University of California, Los Angeles, who lectures on firearms regulation. "There's a danger it [would] look like they're trying to almost parody themselves," Volokh said.
Regardless, building momentum behind such an effort would be difficult until a flamethrower causes an injury or aids in a crime, Volokh said. Boring Co. plans to ship the products this spring. Oddsmakers at BetDSI said a burn accident involving a Boring Co. flamethrower is likely to be reported to authorities sometime after mid-April.