Elon Musk Has 3 Ideas to Make Life Better for Everyone in His New TED Talk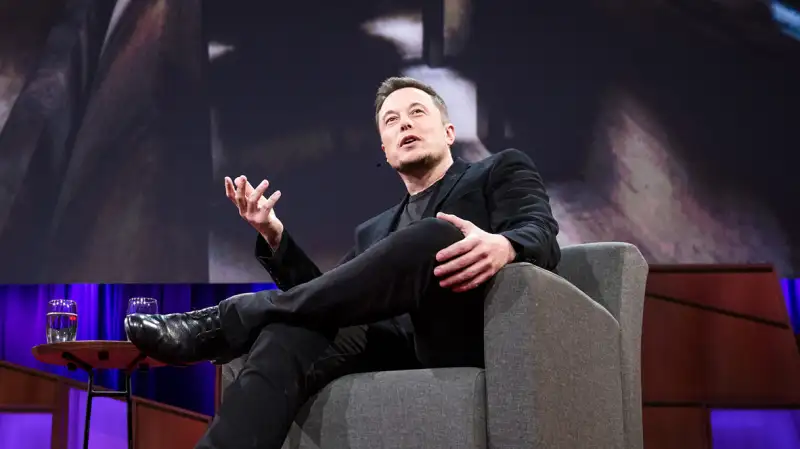 Bret Hartman—TED Conferences, LLC
Elon Musk, the billionaire entrepreneur and founder of Tesla Motors and the rocket ship firm Space X, is known for his outlandish visions of how technology could transform the future of humanity.
At a new TED Talk last Friday in Vancouver, Musk offered some very down-to-earth details of what the average person's life will look like under his plans. (You can watch the whole talk at the bottom of this post.) Here are three of the big takeaways that just about everyone would welcome, if and when they ever become a safe and feasible reality.
No More Road Traffic
Top on Musk's mind was auto traffic, which he called "soul destroying" for people all around the world because it "takes away so much of your life."
To alleviate the problem, Musk envisions creating networks of stacked underground tunnels that can transport cars on sleds to their destinations, at speeds of up to 130 miles per hour. He released a video showing what this would look like:
Musk singled out Los Angeles as the likely destination for the first test of this technology, which he hopes would allow someone to travel from the city of Westwood (home of UCLA) to Los Angeles International Airport in six minutes. The idea earned a big round of applause from the audience.
For this vision to be realized, Musk said, there would have to be a tenfold improvement in the cost of per-mile tunneling, something he said could be achieved with lighter regulations, design improvements and better energy efficiency.
Asked by the moderator why we shouldn't instead opt for flying cars, which have been in the news recently, Musk said that while he is a fan of "flying things," this vision often leaves out the fact that there would be tons of noise and be extremely anxiety-inducing for anyone left on the ground.
No More Driving
One reason tunnels are needed, he said, is because, contrary to what one might believe, the advent of autonomous vehicles means there are likely to be even more cars on the road as there are now. Why? Musk believes the net cost of transportation will end up being "less than a bus ticket," as individual shares in "autonomous fleets" start to be sold and auto ownership itself starts to evolve and become obsolete. One study has already shown that this "Tesla Network" would cost only about $0.60 per mile.
By the end of this year, Musk said, he believes Tesla will have a vehicle that will be able to drive from California to New York without anyone touching the controls. And in two years, you'll be able to take a nap the whole way.
Revolutionary New Roofs
Solar power is not new. But Musk's vision for harnessing the power of the sun goes far beyond today's solar panels. He discussed what he is calling a "solar glass roof" made of silicon panels that pay for themselves over the lifetime of the home's ownership. He predicted that within five decades, all new homes will have them.
What about Musk's Hyperloop? It was somewhat surprising that Musk did not have much to say at the TED Talk about the progress of his much-hyped mode of superfast transportation, which he announced with great fanfare in 2012. Musk mentioned that they had built a tiny test example of the Hyperloop at one of Tesla's proving grounds. He also dismissed concerns about whether homeowners would notice construction of the proposed coast-to-coast track, saying it would be dug deep enough that they wouldn't even realize what was happening beneath their feet.
The other interesting subject that came up during the talk was Musk's relationship with President Donald Trump. Musk said that he continues to accept invitations to meet with Trump in order to argue for immigration and climate change reform.
"Maybe nothing will happen, but at least the words were said," Musk said.